 Posted On: 12/26/20 9:49 PM
After an active morning and midday set, Lucky City transfers to the evening slate of games, where the talent level hasn't faltered a bit. Players had some rust but they relished the opportunity to play just like they normally would. Here, we take a look at some of the top players from the evening set of games.
Andrew Liang | Spartan Pride
Andrew Liang relished the opportunity to have exposure, and he made sure he preformed well. Liang put up 23 points to lead his team in scoring, doing a little bit of everything. Liang was tenacious on defense, a threat from deep, versatile all over the floor, and able to consistently be in the right place under the rim to take advantage of the score.
Jazan Johnson | Spartan Pride
Forming a dynamic duo with Liang, Jazan Johnson and his efforts definitely pushed Spartan Pride to completely double up against Team Avaiation. Johnson, much like Liang, was active from all over the court. Johnson was consistently a threat from deep, and used that to create open lanes for himself to the hoop. 
Jaquan Carlos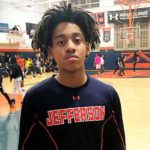 Jaquan Carlos 5'11" | PG Jefferson | 2021 State #180 Nation NY | Orange Men
Jaquan Carlos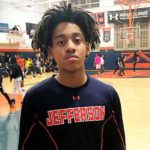 Jaquan Carlos 5'11" | PG Jefferson | 2021 State #180 Nation NY is arguably the best point guard