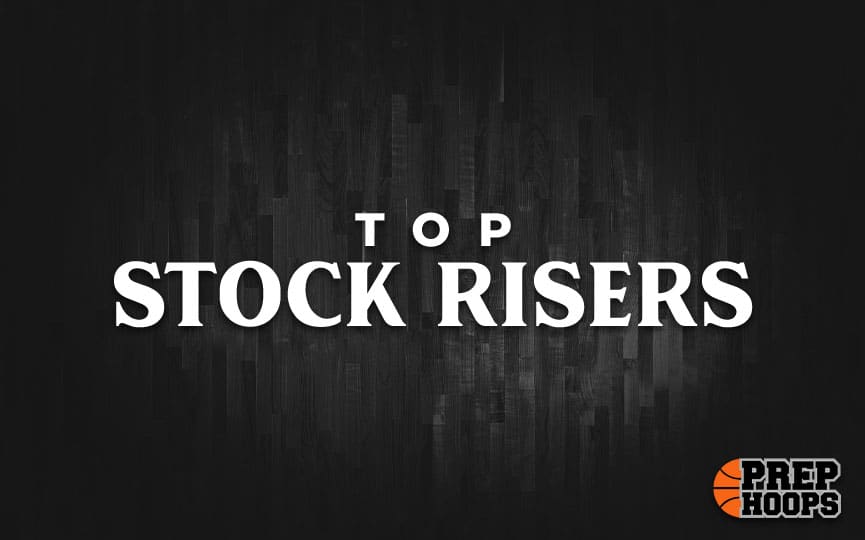 Posted On: 11/10/20 4:40 PM
The Class of 2022 rankings have been updated and since our last go-around a number of guys have really made their way up the list. Here's a look at the top stock risers for this iteration of the rankings.
Mack Wall Mack Wall 6'7" | PF Jesuit | 2022 State OR (2022 Jesuit) +33 (from #45 to #12)
Having not seen him before since he played JV at Jesuit, we initially ranked Wall based on what we had heard from others – and it's clear we were dead wrong. Heck we initially listed him as a Center. After seeing the 6-foot-7 forward play with Elite 24 this fall, it's clear we needed to move him up big time. Wall is a smooth shooter out past the three-point line, knows how to get into position to get the ball and score without having to dribble, and is tough on the glass. We wouldn't be surprised if he ends up challenging for All-Metro League honors his very first year on varsity.
Bryce Dyer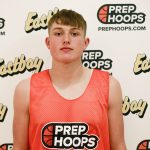 Bryce Dyer 6'5" | PF North Medford | 2022 State OR (2022 North Medford) +16 (from #31 to #15)
While we haven't gotten the chance to see him in person, one guy we saw a lot of film on this off-season has been Dyer. The 6-foot-5 forward was very much a role player at North Medford as a sophomore, focusing on rebounding – which he did to the tune of the top five in all of 6A. This summer and fall, he's been able to show more of an offensive game, whether it's using post moves inside or stepping out and knocking down open threes. The improvement of his game continues and he goes up the list.
Noah Ogoli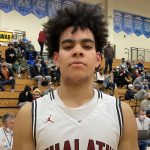 Noah Ogoli 6'0" | CG Tualatin | 2022 State OR (2022 Tualatin) +10 (from #19 to #9)
Ogoli is another guy who's taken advantage of getting to play and getting on film. Of course, the fact he's physically grown and developed more muscle since the last time we ranked this class hasn't hurt either. With International Elite the 6-foot point guard showed that he could score as well as distribute, using a soft jumper to hit from range. Ogoli may play some more with Elite 24 and will be a key guy for Tualatin this season.
Malik Ross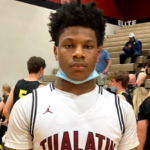 Malik Ross 6'0" | CG Tualatin | 2022 State OR (2022 Tualatin) +8 (from #18 to #10)
Ogoli's Timberwolves backcourt partner in crime Ross also makes a jump up the list, thanks to his play with Elite 24 this fall. The 5-foot-11 combo guard is built like a tank and he uses that to his advantage getting to the hoop either in the halfcourt or in transition. Ross showed that he's capable of hitting open shots and also handled the point at times and ran the offense in tournaments. He too should be primed for a big year.
Christian Rowell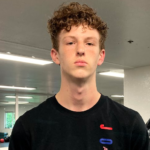 Christian Rowell 6'7" | SF Lake Oswego | 2022 State OR (2022 Lake Oswego) +6 (from #14 to #8)
It may seem strange that a guy who only swung JV last year like Rowell moves to such a high position, but it's based as much on potential as it is production. Production-wise, the 6-foot-7 wing certainly put together some big games for Elite 24 this fall, utilizing his sweet lefty stroke from outside to knock down shots and his length and athleticism to finish at the rim. Rowell's upside as a big wing has long been there and he hopes to continue getting there at Lake Oswego this season.
Julian Mora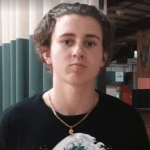 Julian Mora 6'0" | PG Summit | 2022 State OR (2022 Summit) +6 (from #22 to #16)
Mora is one of the quicker players end-to-end in the state. The now 5-foot-11 point guard really pushes the ball up the floor, either getting all the way to the hoop or kicking it out to open shooters. And while we didn't see this as much in some of the select Oregon Prospects games we watched this summer and fall, Mora can sink daggers from deep. The ball will very much be in his hands this year at Summit.
Ty Weiskind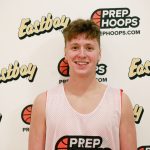 Ty Weiskind 6'4" | SF Churchill | 2022 State OR (2022 Churchill) +6 (from #36 to #30)
Like other younger players at Churchill, Weiskind didn't get a ton of playing time on the Lancers senior-dominated roster. But if this fall is any indication, the 6-foot-3 wing will be on the court a lot. He's an offensive-minded smooth operator on the perimeter, capable of capitalizing on catch-and-shoot opportunities or pulling up and hitting off of the dribble.
Ben Thornbrue Ben Thornbrue 6'6" | PF Glencoe | 2022 State OR (2022 Glencoe) +6 (from #40 to #34)
After seeing Glencoe play in one game this season, we took a flyer on ranking Thornbrue as we were intrigued with his body and skills. We're glad we did as the 6-foot-5 forward showed us some more this fall with Elite 24. He's extremely active around the basket but has the ability to face up and hit from mid-range and defensively has a lot of motor. Glencoe continues to rebuild its program but Thornbrue will be a huge part of it.