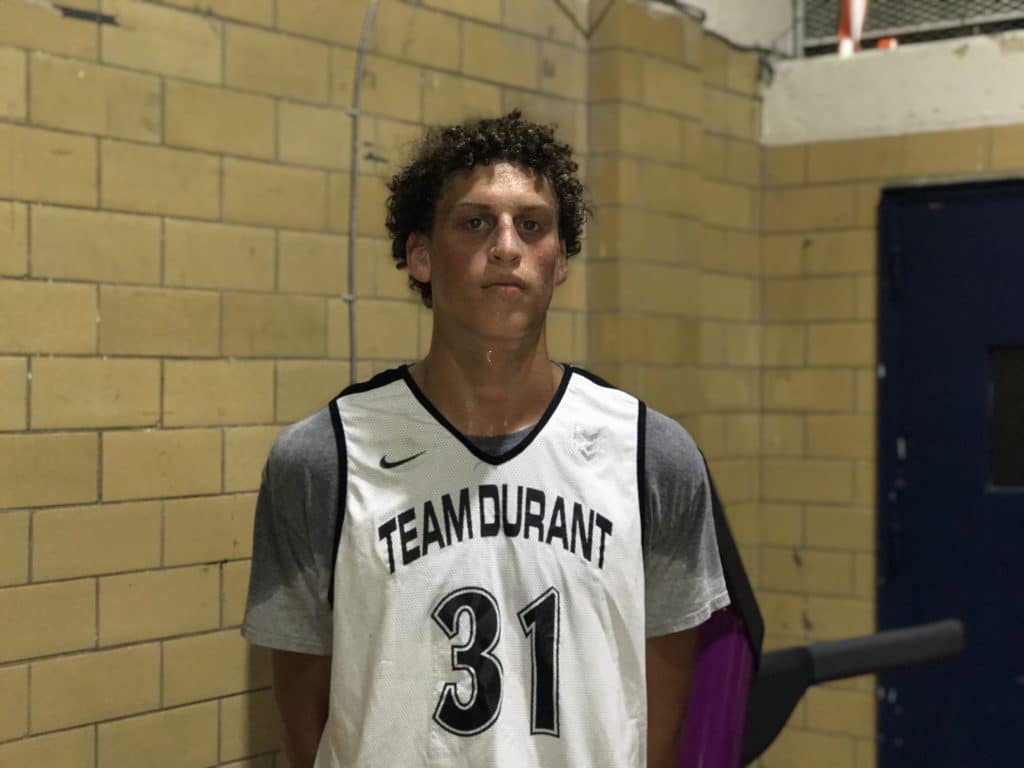 Posted On: 11/18/20 5:00 AM
While we're certainly taking things one day at a time, the prospects of high school basketball occurring in the DMV this winter are more promising now than they have been in quite a while. In anticipation of this, we will be rolling out preview content over the next several weeks. Here is a look at the Preseason All-Sophomore Teams for Virginia Public Schools. 
First Team
G – Wesley Williams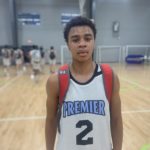 Wesley Williams 6'0" | PG Independence | 2023 State VA
Williams shined as the starting lead guard at Independence during his freshman season. He should only continue to improve as his experience level grows. 
G – Trevor Smith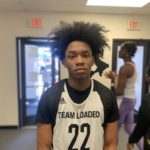 Trevor Smith 5'11" | PG Woodside | 2023 State #93 Nation VA
Smith is a smooth operator at the point guard position. He'll be knocking on an All-State nod from the VHSL if things play out as expected. 
G – John Awoke John Awoke 6'2" | PG Annandale | 2023 State MD
Awoke was a difference-maker on both ends throughout his marvelous debut campaign at Annandale, winning the conference defensive player of the year award among many other accolades. 
F – Jamie Kaiser
Kaiser got better over the course of the year at Lake Braddock. By season's end, he was dropping 20 plus points regularly on high efficiency. Kaiser's role will likely only expand moving forward. 
F – Dennis Parker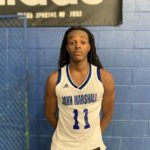 Dennis Parker 6'6" | SF John Marshall | 2023 State #24 Nation VA
Parker is one of the most highly touted 2023 prospects in the state, public or private. He was a no-brainer to make the first team. 
Second  Team
G – Yuri Manns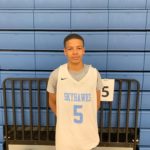 Yuri Manns 6'3" | CG LC Bird | 2023 State VA
Manns is steadily developing into a solid guard prospect. Don't be surprised to see a breakout this year. 
G – Margad Choijilsuren
Choijilsuren was a key player for Fairfax and had some big games as a freshman. His usage is probably going to increase and therefore he could become an even more consistent producer. 
G – Ryan Steger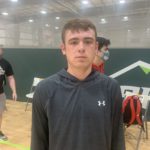 Ryan Steger 6'2" | SG James River (Buchanan) | 2023 State VA
Steger is a gem from Southwest Virginia that carries a flamethrower. The sharpshooting guard, who has in the gym range, averaged 16 points per game and shot nearly 92 percent from the foul line as a freshman. 
F – Josh Sime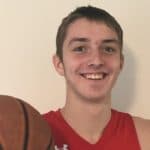 Josh Sime 6'8" | PF Western Albemarle | 2023 State VA
Sime was a reliable presence in the frontcourt for a very good Western Albemarle team. He'll be a double-double threat each time he hits the court moving forward. 
Vice is considered among the most forceful paint presences not just in Southwest Virginia, but the entire commonwealth. Blacksburg's robust man in the middle was a virtual lock when thinking of players for this article. 
Third Team
G – Logan Rhoades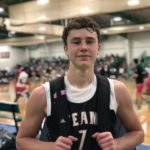 Logan Rhoades 6'1" | SG Blue Ridge | 2023 State VA
Rhoades impressed while playing consistent minutes during his freshman season at Godwin. It will be interesting to see how he builds off the momentum he's created. 
G – Etienne Strothers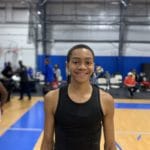 Etienne Strothers 6'1" | PG Menchville | 2023 State VA
Strothers has improved continuously over the last 12 months, and he appears poised to take the next step alongside his older brother Allen Strothers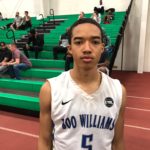 Allen Strothers 6'2" | PG Menchville | 2021 State VA at Menchville. 
F – Alex Bokman Alex Bokman 6'4" | SG Freedom-South Riding | 2023 State VA
Bokman earned a reputation as a dangerous weapon because of his perimeter jumper. He's the type of guy who can wreck a gameplan if not properly accounted for. 
F – Greg Jones
Jones was off the radar a year ago, but it was impossible to leave him off this time. The versatile wing will be a fun player to watch at Hayfield for years to come. 
F – Kaiden Swortzel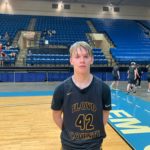 Kaiden Swortzel 6'5" | PF Floyd County | 2023 State VA
Swortzel is a blue-collar type forward who gives everything each time he hits the floor. It was impossible to leave the Floyd County standout off this list.