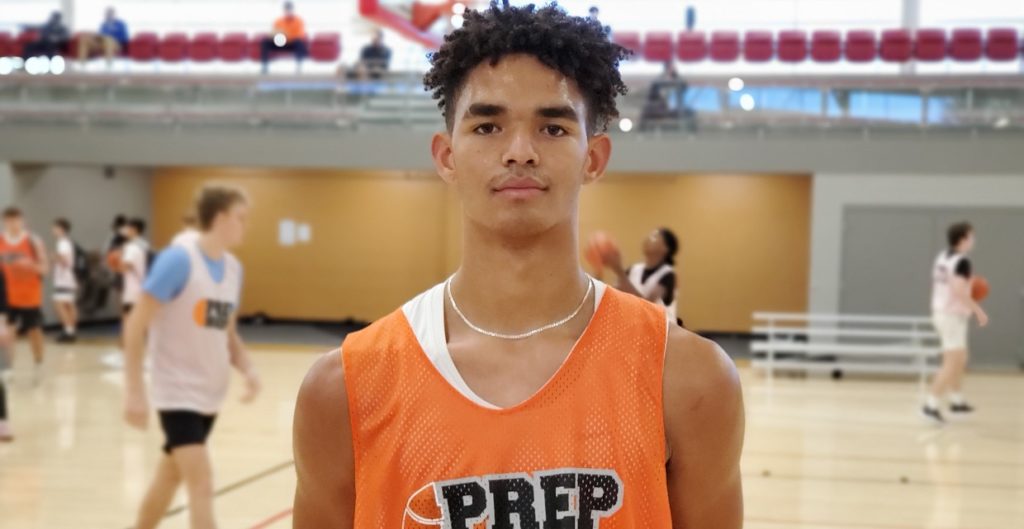 Posted On: 11/6/20 3:44 PM
Prep Hoops Wisconsin will update our latest class of 2021 rankings this week. Here's a look at the prospects who could still move up with strong senior seasons...
Selle Dime Selle Dime 6'7" | PF Golda Meir | 2021 State WI - Small Forward - Milwaukee Golda Meir
You're not going to find  much more upside in this 2021 class than what Dime can provide. He's a freakishly long forward  who's still just scratching the surface of what he can do on both ends of the floor. Regardless of what he does during his senior season, Dime's best days are ahead of him and he'll have a chance to develop into a Division 1 talent if he goes the prep/JUCO route out of high school. 
Jeremiah Dotson Jeremiah Dotson 6'6" | PF Brown Deer | 2021 State WI - Power Forward - Brown Deer
Always liked Dotson and his physical makeup. He's always shown flashes, but thought those flashes had become more consistent throughout the summer. Dotson is a legit 6-foot-7 with plenty of length and athleticism. As his  skillset continues to develop, Dotson could push his way into the top 40.
Nik Feller Nik Feller 6'2" | SF Poynette | 2021 State WI -Shooting Guard - Poynette
Feller flies under the radar, playing on one of the lesser Wisconsin Swing teams and for a