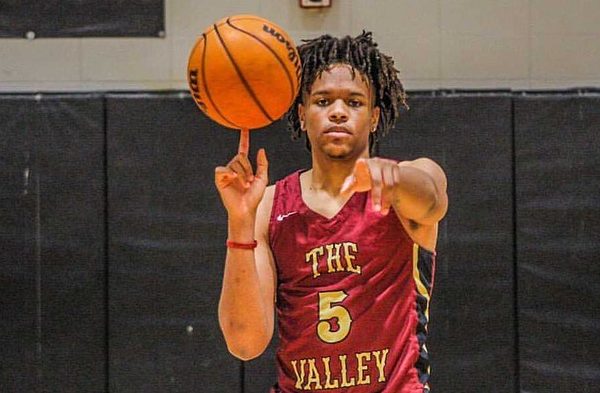 Posted On: 11/11/20 12:00 PM
Every year there is consistent turnover at every school. Coaches understand the talent level goes in cycles with some cycles being better than others. However, sometimes during those cycles whether it be during a peak or a valley the basketball Gods sends a program either a game changer or that piece needed to complete a championship caliber team. 
This year definitely has all of those elements in this group of transfers. From impact sophomores to game-changing seniors this bunch has it all.
Greedy Williams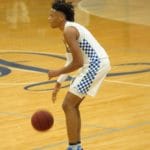 Greedy Williams 6'3" | PG Pinson Valley | 2021 State AL , 6'3 PG, Sr., Pinson Valley: Arguably the most intriguing prospect in the entire state. After a successful junior season at Sidney Lanier where he led his team to a 6A regional final, he transfers to Pinson Valley in hopes of helping lead the Indians back to the top of 6A. His development over the last 2 years has been incredible his body has really made a significant change and his game has developed right along with it. Looking for a "Mr.Basketball" type of season out of this top 10 prospect in the state.
, 6'3 CG, Sr., Carver-Montgomery: A transfer from out-of-state Spencer High School in Georgia Sellers looks to be that link to a championship type roster at Carver. The lefty has a strong body and game with a host of D1 offers. His ability to score the ball is high level and should lead the Wolverines in scoring. As of now, he is committed to Ball State but I'm curious to see if that sticks with a successful senior year.
Blake Floyd Blake Floyd 5'11" | PG Pelham | 2021 State AL , 6'0 PG, Sr., Spain Park: Another solid ball-handler to add to a loaded Spain Park roster. Coming over from Pelham where he lead his team to a Sweet 16 appearance he is looking to be that missing piece that helps the Jags get over the hump and make it to Birmingham. He is extremely heady as a coach's son who more often than not makes the right play. He is a knockdown shooter that should fit right in whether he is on or off the ball.
JaMari Arnold JaMari Arnold 5'10" | PG Huntsville | 2023 State AL , 5'10 PG, So., Huntsville High: Young fella has made huge strides over the last 8 months. Making the move over from Columbia High School after a very successful freshman year he joins a squad that is ready to make a real run in 7A. He is gradually coming into his body showing he is able to endure the pounding it takes to be a scoring lead guard. He will have plenty of help as he joins a team with plenty of ball-handling all over the floor. His ability to score and stay involved off the ball will show the next progression in his game.
Javion Means, 6'0 PG, Jr., Calhoun: Now this does but it doesn't but it really does fall under the category of a transfer, but that is another story for another day. This relatively unknown won't be unknown for long. Playing alongside the future pro JD Davison JD Davison 6'3" | PG Calhoun | 2021 State #10 Nation AL in the quest for a second consecutive 2A state championship he will have plenty of opportunities to put up big numbers in coach Ervin Starr's offense. A solid ball-handler who can help relieve pressure and set up offense will go along way in helping the Tigers achieve their goals. He is a knockdown shooter who will definitely be looking to fill that role of Robin to Batman.