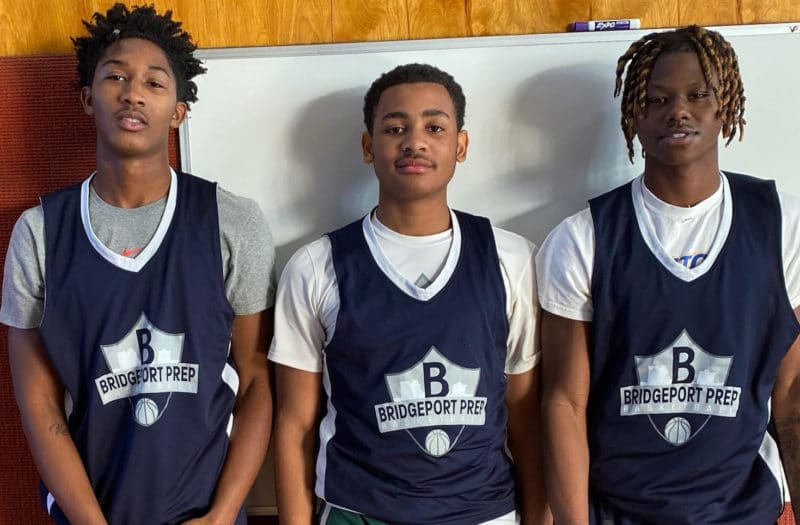 Posted On: 11/6/20 9:10 AM
The Diamond in the Ruff Long Island exposure usually hosts the Top 40 prospects from the area but this year three special players from Bridgeport Prep received the invite. The talented trio of Jakari Tertulien, Mysoone Pollard, and PJ James PJ James 5'10" | PG Bridgeport Prep (CT) | 2023 State made the most of their opportunity. 
Jakari Tertulien, 6'4" SG, 2023
Jakari's overall game continues to make strides. Throughout the exposure, he consistently made the right plays off the dribble displaying a complete feel for the game. He uses his physical tools to influence his downhill scoring ability. He's rarely knocked off this path and has proved to be a consistent ambidextrous finisher in a variety of ways. The only person able to match his athleticism was his teammate Mysonne Pollard.
Mysonne Pollard, 6'3, W, 2023
Mysonne is an explosive athletic left-handed wing with a preference for finishing everything at the rim. His athleticism immediately caught my attention but he showed glimpses of his comprehensive skillset. He was able to connect on multiple threes but he really stood out defensively. He has the potential to defend multiple positions because of his strength, length, and quickness.
PJ James PJ James 5'10" | PG Bridgeport Prep (CT) | 2023 State , 5'9", PG, 2023
PJ is an outstanding lead guard