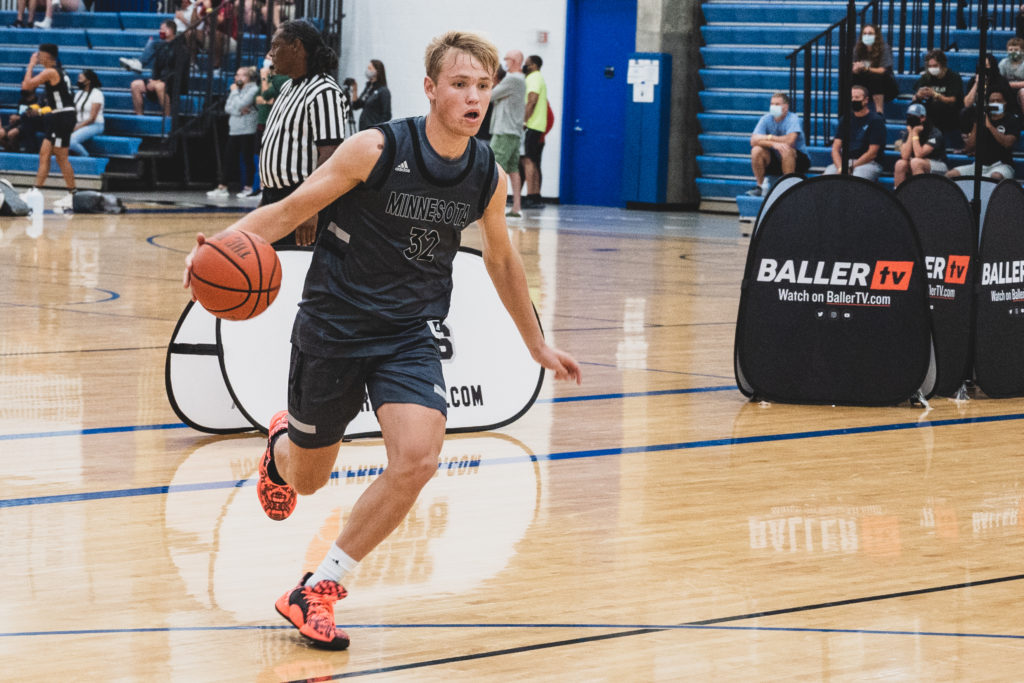 Posted On: 11/17/20 3:34 PM
The Teams
Dallas Center-Grimes (17-7): The Mustangs got off to a hot start this past season as they went 7-0, knocking off eventual state participant Ballard. They would end the season in the substate final game against a tough Norwalk team, and finishing 4th in the conference overall. The obvious name and candidate to be conference player of the year is Cole Glasgow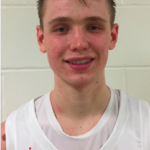 Cole Glasgow 6'3" | SG Dallas Center-Grimes | 2022 State IA , as the Junior guard put up a stat line of 15.6 points per game, 4.4 rebounds per game, and 2 assists per game. A versatile player, and a Prep Hoops top five ranked player in our 2022 rankings, Glasgow has athleticism and shooting ability that makes him hard to guard for anyone. The other weapon the Mustangs utilize is Senior point guard Luke Rankin Luke Rankin 5'10" | PG Dallas Center-Grimes | 2021 State IA . The heady lead guard, and Dordt commit, dishes out 6.4 assists per game to go along with his 13.5 points per game. DC-G will not have to worry about being beat inside with size either as they have Seniors Alex Thomas Alex Thomas 6'5" | PF Dallas Center-Grimes | 2021 State IA and Beau Barrett to go along with Sophomore Ike Eddy, who are all within 6'5-6'6. If the Rankin and Glasgow duo can continue to produce at a high level, or even more, the Mustangs will have a say in Class 3A.
Grinnell (7-16): Grinnell struggled this past season, winning only three conference games and losing the tie-breaker to Oskaloosa on overall record, to finish last in the conference. To make matters worse, they lose their leading scorer, Jake Hull Jake Hull 6'3" | SF Grinnell | 2020 State IA (18.6). They will look to a group of seniors to pick-up that production, including AJ Wilkins AJ Wilkins 6'1" | CG Grinnell | 2021 State IA (9.1), Owen Coffman Owen Coffman 6'8" | C Grinnell | 2021 State IA (8.1), Cole McGriff Cole McGriff 5'11" | SG Grinnell | 2021 State IA (7.4), and Matayas Durr (6.0). The Tigers will look to compete with the top half teams a little better than last year, losing by double digits in every contest against the top 4 in the conference, and that will start on the defensive end. Owen Coffman Owen Coffman 6'8" | C Grinnell | 2021 State IA , at 6'8, Matayas Durr, at 6'3, and others listed above 6'0 that will add length to the defense in order to stop teams. 
Indianola (19-4): A Class 4A team playing in a conference full of 3A teams, can make things tricky, but the Indians showed well in the substate bracket before being bounced by Johnston in a close game to the end in the semifinal. Indianola finished with a record of 12-2 in the Little Hawkeye conference. However, the Indians do lose two of their top scorers from a year ago in AJ Toigo AJ Toigo 6'0" | PG Indianola | 2020 State IA (17.7) and Tyce Johnson Tyce Johnson 6'3" | SG Indianola | 2020 State IA (16.5). They will be looking to fill that production with Senior Caden Rehmeier Caden Rehmeier 6'5" | PF Indianola | 2021 State IA and rising Sophomore, sharp shooter Drew Kingery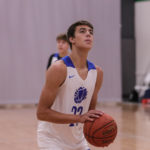 Drew Kingery 6'4" | SF Indianola | 2023 State IA . Kingery is one to watch in the conference race, as he has one year under his belt and had a break-out season to go along with his summer season playing with Beyond Ball. He's more than a shooter though as he's athletic and can get to the hoop with his 6'4 frame. He is a wing to watch in the class of 2023. If Indianola wants to repeat and stay at the top of the conference they are going to need a core of players to step up in a tough conference.
Newton (7-15): The bright spots for Newton were Adam Mattes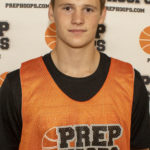 Adam Mattes 6'3" | SG Newton | 2022 State IA and Noah Allen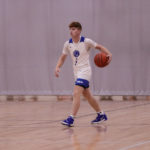 Noah Allen 5'10" | PG Pella | 2022 State IA this past season, one still remains a Cardinal, the other we will get to later on in this article. So, the Junior, Adam Mattes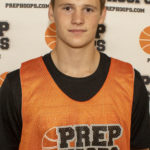 Adam Mattes 6'3" | SG Newton | 2022 State IA , is a solid wing player for his team who is able to create shots from all three levels, but does tend to live inside the 3 point line only shooting 23% from the perimeter a year ago. In Allen's absence and losing the team's third, fourth, and fifth highest scorers on the team, the Cardinals and Mattes will be working with inexperience. With inexperience comes surprise though, so we will see if Newton has something in fellow Junior Zayvier Arguello (2.2), Sophomore Jake Ingle (1.9), or Junior big man Kael Swarts (0.8) with his 6'3 frame. I am expecting this young team to take their lumps early on and hopefully build on those towards the end of the year.
Norwalk (24-3): Conference leaders, Norwalk, are losing arguably the best high school basketball player in the state this past season in Bowen Born Bowen Born 5'11" | PG Norwalk | 2020 State #401 Nation IA (36.4 ppg). That alone will set teams back, and that looks like it might be the case for the Warriors unless the group of seniors including Joe Brown (3.9), Grant Larson (3.0), Cole Tunender (3.0), Max Juergens (2.6), Ethan Carlson (2.3), or Evan Borst (1.7) are able to take their games to another level. One of those names who showed well playing with the Iowa Barnstormers this past summer was Tunender, a lefty, wing player at about 6'6 who can shoot it on the perimeter or use his length to score over the top of the defense. Joe Brown will provide length and size inside where he will help on the boards on both ends of the floor as he pulled in 4 per game a year ago. Norwalk will need Grant Larson to continue shooting the rock well from the perimeter as he eclilpsed 44% from the 3 point line this past season in order to stretch opposing defenses. It will be a tall task, but Norwalk traditionally is a program who has shown they can do that.
Oskaloosa (10-14): Oskaloosa is another team in the conference who lost a top player in Xavier Foster Xavier Foster 7'0" | C Oskaloosa | 2020 State #71 Nation IA , the big man who is currently on the Iowa State basketball team. That is a big hole for the Indians to fill, and they will look to do so with a combination of Junior players in Keaton Flaherty (7.9 ppg), Charlie North (3.6 ppg), and David Nelson (3.1 ppg) amongst other Sophomores and Juniors who had a handful of experiences this past season. Being a young team will provides it's own challenges in it's own right, but playing in a tough conference such as the Little Hawkeye will pose other difficulties for this Indians team. 
Pella (19-6): The third place team in the conference this past season was the Dutch led by three seniors who have exhausted their eligibility and will be looking for the next group to step up. If there's one thing Pella is traditionally pretty good at, it is retooling with weapons year after year and this year will be no different. Off the bat, an inter-conference transfer, will help the Dutch in Noah Allen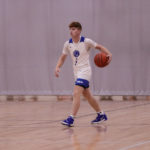 Noah Allen 5'10" | PG Pella | 2022 State IA from Newton. Allen averaged 12 points per game for the Cardinals and moves over to Pella to run the team. To go along with the Junior Allen, fellow Junior Parker Elder Parker Elder 6'4" | SF Pella | 2022 State IA has been impressive all summer and fall at various camps, tournaments, and levels of competitions. The athletic, 6'3 wing is oozing with potential, and if he can bring a perimeter jumper to his game he could take his game into the conversation of conference player of the year. Two other names that will help in the starting lineup is guard Grant Nelson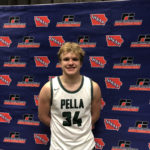 Grant Nelson 6'1" | SF Pella | 2021 State IA who is a big stat sheet stuffer helping all around the court, and 6'4 big guard Karl Miller Karl Miller 6'4" | SF Pella | 2022 State IA . If Pella can retool as I think they will, and bring some consistency to their game they will challenge for the top spot in the conference.
Pella Christian (13-11): The team losing arguably the most from their lineup is Pella Christian. The Eagles will lose their top six scorers, and will look to pickup the production coming off a middle of the conference season. They will need more than a few players to step up but three names that stick out are Junior, Levi Schelhaas (4.2), Senior, Luke Mulder (4.2), and Junior, Eric Mulder (3.0). Nonetheless, the Eagles will need major improvements from a group of players to replicate their mid-conference performance from this past season. Experience and growth can only be a good thing for a team looking to build more infrastructure within their team.
Projected Order of Finish
1. Dallas Center-Grimes
2. Pella
3. Indianola
4. Norwalk
5. Grinnell
6. Newton
7. Pella Christian
8. Oskaloosa
Analysis: For the Little Hawkeye conference there are clear front-runners based off of what they bring back and their experience last year in Dallas Center-Grimes and Pella. After those top two teams it's anybody's best guess and will rely solely on role players who have taken their game to the next level and able to take that next step up. In Dallas Center-Grimes I like the duo of Glasgow and Rankin a lot and think they will have a leg up on the competition with the size they have inside and the playmaking on the perimeter. The bottom half of the conference could go anyway based on growth and improvements within.
Preseason Player of the Year
Cole Glasgow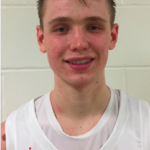 Cole Glasgow 6'3" | SG Dallas Center-Grimes | 2022 State IA , Dallas Center-Grimes (2022): 15.6 points, 2.1 assists, 4.4 rebounds, 1.4 steals, 52% field, 38.6% 3pt
Unless someone comes from off the map and if my pick to win the conference is true, I believe this pick will also prove true as well as Glasgow is a playmaker for the Mustangs on the perimeter. A solid guard, who had a good summer playing for both the All Iowa Attack and D1 Minnesota. Has mid-major DI offers and interest and a growing recruitment as he continues to expand his game.
Players to watch
Cole Glasgow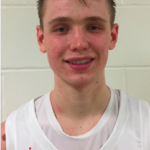 Cole Glasgow 6'3" | SG Dallas Center-Grimes | 2022 State IA , Dallas Center-Grimes (2022)
Luke Rankin Luke Rankin 5'10" | PG Dallas Center-Grimes | 2021 State IA , Dallas Center-Grimes (2021)
Noah Allen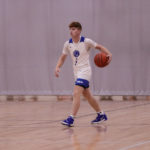 Noah Allen 5'10" | PG Pella | 2022 State IA , Pella (2022)
Parker Elder Parker Elder 6'4" | SF Pella | 2022 State IA , Pella (2022)
Caden Rehmeier Caden Rehmeier 6'5" | PF Indianola | 2021 State IA (2021)
Drew Kingery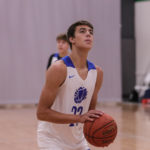 Drew Kingery 6'4" | SF Indianola | 2023 State IA (2023)
Grant Larson (2021)
Cole Tunender (2021)
Owen Coffman Owen Coffman 6'8" | C Grinnell | 2021 State IA (2021)
Adam Mattes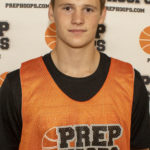 Adam Mattes 6'3" | SG Newton | 2022 State IA (2022)
Keaton Flaherty (2022)
Levi Schelhaas (2022)