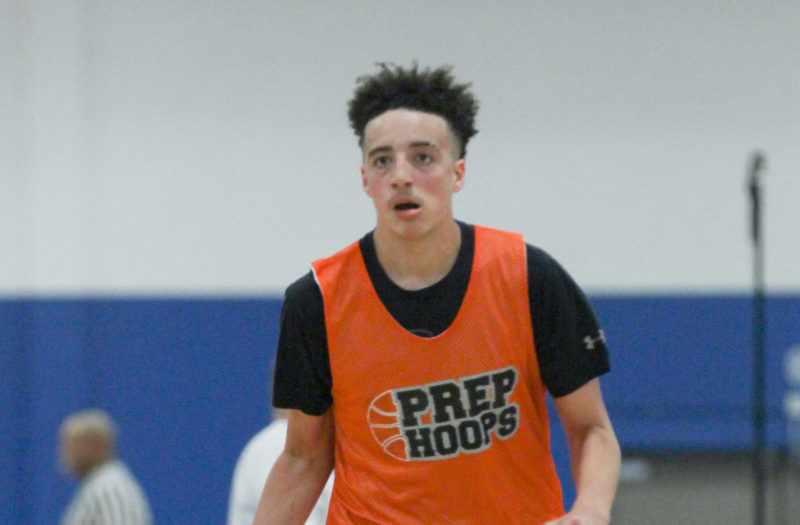 Posted On: 11/12/20 1:08 PM
The class of 2023 really has a chance to be an extremely special class when it is all said and done. This group of players really has a chance to stand out not only now, in their high school careers, but at the next level as well. Plenty on this list are primed to make instant impacts to their high school teams, leagues, and areas, below we take a look at some of those guys.
#13 Cameron Carr Cameron Carr 5'10" | CG Manhattan | 2023 MO , 5'10 Combo Guard, Manhattan High
Carr comes from a great lineage of hoops in his family and he is looking like he is set to continue to carry the mantle. Carr has a great mix of play making ability for others, scoring off the bounce, and shooting that makes him a really tough player to guard. He has great length to go along with his ball handling and scoring ability. The offensive game comes really smooth to the Manhattan guard from all three levels on the court. With solid older guards in the Manhattan backcourt to help guide him, Carr is poised to be inserted into the Indians lineup this year and give them an offensive punch that will be needed in a talent filled Centennial League. Carr had a nice summer and fall period with Run GMC and showcased that he is continuing to improve and grow both physically and mentally. The combo guard is extremely talented, and if he can find ways to use his unique length on the defensive end as well, look out.
#23 Wesley Fair Wesley Fair 6'2" | CG Wichita Collegiate | 2023 State KS , 6'2 Combo Guard, Wichita Collegiate
Playing for the powerhouse Collegiate means that players stepping on to the scene need to be ready to keep the machine rolling, and Fair fits that mold. Playing for a talented and successful Buddy Buckets squad this summer as well as impacting the game for his high school team already last year, shows that the Collegiate guard is in for a very successful season. Fair has great size and athleticism to go along with his skill on the court. I think he stands out in our 2023 rankings on the defensive end of the floor, constantly getting to loose balls, contesting shots, and is great at recovering to shooters or drivers to get steals or blocked shots. On the offensive end, he is really solid in the transition game both with the ball in his hands handling it or running lanes and scoring through contact on pitch ahead scenarios. 
#27 Joe Otting Joe Otting 6'3" | C Hayden | 2023 State KS , 6'4 Forward/Center, Topeka Hayden
An absolute physical force on the court, Otting is a player whos impact on the game is really hard to go unnoticed. Also an outstanding football player, a lot of the traits that makes him great on the field, allow him to excel as a basketball player. The Hayden big man has great footwork, balance, hands, and lateral movement which gives him a wide range of versatility on the offensive end and allow him to guard multiple positions on defense. Playing for a loaded 2023 SSA squad this season, Otting was a vital reason for their success and was able to guard, bang with, and score on some of the best post players in the area. Outside of the stat making plays, Otting is also a great screener both on and away from the ball getting his teammates great looks or himself touches playing off of those screens. He is also someone who is not shy to do all of the dirty work.
#35 Kaeden Bonner Kaeden Bonner 6'0" | SG Seaman | 2023 State KS , 6' Shooting Guard, Topeka Seaman (Featured Image)
Coming off of a great individual statistical season for Seaman and a successful summer and fall running with Run GMC, Bonner is primed to continue to make a stamp on the Centennial League. Although team success was not where they probably wanted it to be, Bonner definitely put the league on notice with his long range shooting ability. After watching him play this summer and fall, he is showing that his game is developing overall and his athletic ability is starting to expand as well, boding well for the 6' guard. The mid range game and attacking the rim ability are coming along great for Bonner and pairing that up with his tremendous 3 point shooting ability, the offensive impact he will have for his school program is in great shape to grow this season. Already achieving some league honors, expect more of the same as we progress into the season. Having running mate Ty Henry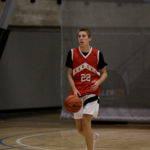 Ty Henry 6'4" | SG Seaman | 2022 State KS back healthy for a full season will be key as well. 
#38 Braxton Lafferty Braxton Lafferty 5'11" | CG Little River | 2023 State KS , 5'11 Guard, Little River
The freshman guard averaged roughly 10 points and 5 rebounds for game in his freshman year for a 20 plus win Little River team, hard to ask for a better positive impact for your team from a freshman guard. Lafferty has a winning mindset and shuffled right in to the mold of Coach Morrow's Little River squad that will be poised to be extremely successful again. Look for Lafferty to build on those statistical numbers as well as become more a vocal leader for his team and continue to build on the winning ways from last year. Lafferty is a guard who puts tons of pressure on defenses shooting over 100 free throws on the season last year, and he makes a living off of getting into the paint scoring at an efficient clip either on made field goals or free throws.