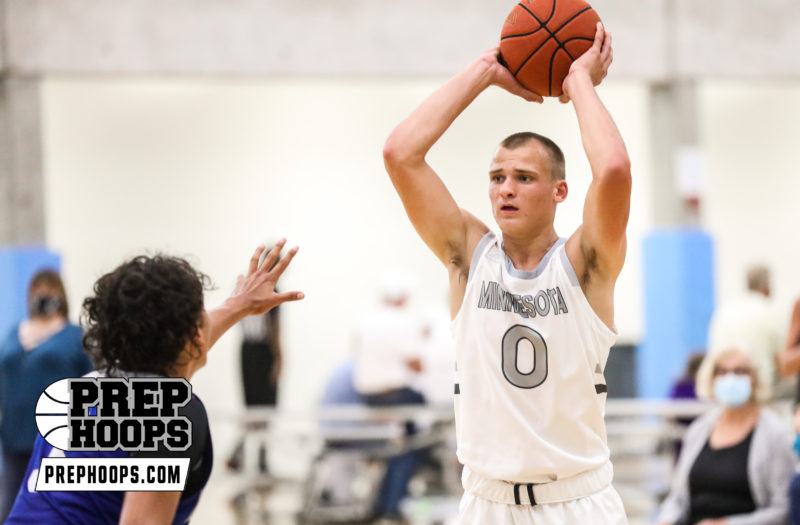 Posted On: 11/19/20 3:28 PM
The level of basketball at the Class AA level right now seems to be at an all time high, or at it's highest point in many years.  Here is our Class AA Preseason All State Team.
First Team
Andre Gray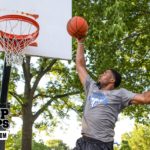 Andre Gray 6'3" | SG Minneapolis North | 2021 State MN of Minneapolis North (Sr).  Outside of Chet, Andre is the top available senior prospect in the state of Minnesota right now.  Gray is coming off a huge summer and we expect a big winter to follow. 
Eli King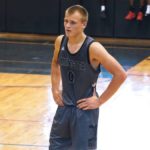 Eli King 6'3" | PG Caledonia | 2022 State #151 Nation MN of Caledonia (Jr).  A nationally ranked guard pushing towards the top 100 in the junior class, Eli is now the leader of the Caledonia squad that finished as the number one ranked Class AA team last year. 
Andrew Morgan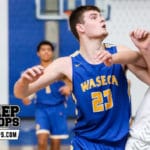 Andrew Morgan 6'9" | C Waseca | 2021 State #178 Nation MN of Waseca (Sr).  A North Dakota State signed big that ranks in the top 200 nationally and averaged a double-double as a junior.  Waseca enters the season as the preseason #1. 
Davon Townley Jr Davon Townley Jr 6'6" | PF Minneapolis North | 2021 State MN of Minneapolis North (Sr).  One of the best dual sport prospects in the nation, Davon has a load of high major football opportunity, but D1 basketball options as well.  
Will Tschetter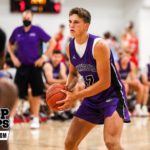 Will Tschetter 6'9" | PF Stewartville | 2021 State #96 Nation MN of Stewartville (Sr).   Will is a top 100 level senior nation wide and a Michigan signed forward that led the state in scoring last year.  Has Stewartville ranked as a top five team coming into the year. 
Second Team
Finn Diggins Finn Diggins 6'5" | PF Perham | 2021 State MN of Perham (Sr).  Perham didn't lose a game last year and Diggins was the best player.  
Ryan Dufault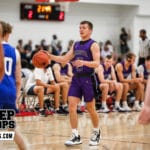 Ryan Dufault 6'0" | PG Waseca | 2021 State MN of Waseca (Sr).   A UST committed lead guard that had the best summer of any Minnesota senior guard.  
Joshua Streit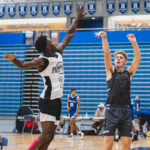 Joshua Streit 6'7" | PF Eden Valley-Watkins | 2021 State MN of Eden Valley-Watkins (Sr).  A D1 offered football and basketball talent, Streit led his team to a 27-2 season last year. 
Kyreese Willingham of Waseca (Sr).  Kyreese has signed to play at Minnesota State-Mankato and he's one of the state's most versatile seniors.
Willie Wilson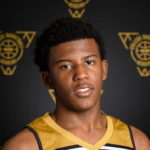 Willie Wilson 6'2" | PG Minneapolis North | 2022 State MN of Minneapolis North (Jr).   Wilson is a combo guard that ranks with the best transition players in the state.  
Third Team
Corbin Froelich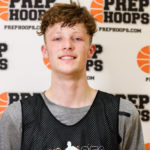 Corbin Froelich 6'4" | SG Paynesville Area | 2021 State MN of Paynesville Area (Sr)
Reagan Koch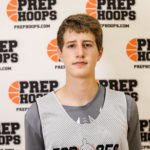 Reagan Koch 6'3" | PG Jordan | 2021 State MN of Jordan (Sr)
Jackson Loge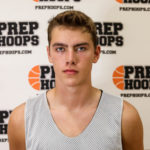 Jackson Loge 6'8" | C Morris Area | 2022 State MN of Morris Area (Jr)
Addison Metcalf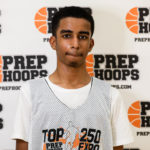 Addison Metcalf 6'3" | SF St. Croix Prep | 2021 State MN of St. Croix Prep (Sr)
Rowan Nelson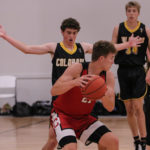 Rowan Nelson 6'6" | PF Melrose | 2021 State MN of Melrose (Sr)
Fourth Team
Dominic Aguilar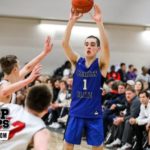 Dominic Aguilar 6'2" | SG Fergus Falls | 2021 State MN of  Fergus Falls (Sr)
Erick Burgess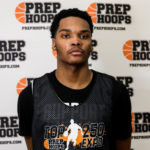 Erick Burgess 6'4" | SG Cristo Rey | 2021 State MN of Cristo Rey Jesuit (Sr)
Sam Privet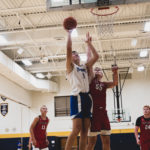 Sam Privet 6'9" | PF Caledonia | 2021 State MN of Caledonia (Sr)
Kooper Vaughn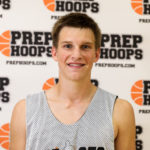 Kooper Vaughn 6'0" | PG St. Charles | 2021 State MN of St. Charles (Sr)
Sam Votava Sam Votava 6'1" | PG East Grand Forks | 2021 State MN of East Grand Forks (Sr)
Fifth Team
Robert Grace IV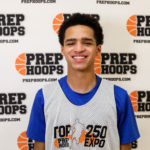 Robert Grace IV 5'10" | PG Blake | 2021 State MN of Blake (Sr)
Austin Klug Austin Klug 6'4" | SG Caledonia | 2021 State MN of Caledonia (Sr)
Jessye Lewis Jr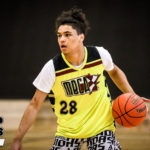 Jessye Lewis Jr 6'1" | PG Hiawatha Collegiate | 2023 State MN of Hiawatha Collegiate (Soph)
Grant Moscho Grant Moscho 6'1" | PG Melrose | 2021 State MN of Melrose (Sr)
Logan Purcell Logan Purcell 6'7" | C Annandale | 2021 State MN of Annandale (Sr)