The high school boys' basketball season is underway and even though we could face some challenges throughout the year, we at PrepHoops Indiana want to give you the absolute best coverage in the whole state. Indiana is full of great teams and talented players thus giving the fans incredible matchups every week. Join me, Kyler Staley, every Monday during the season as I preview the 3 Players, 3 Teams, and 3 Matchups to watch for that coming week. Are you ready? Let's get started! 
3 Players
Trey Kaufman Trey Kaufman 6'8" | PF Silver Creek | 2021 State #39 Nation IN – 6'8 2021 PF – Silver Creek: Kaufman comes into this new season as one of favorites to win this year's Indiana Mr. Basketball. He, along with his Silver Creek teammates, were having an incredible season until the shutdown happened and were well on their way to winning another 3A State Championship. Just an elite player that can play all over the floor and can almost do it all. He recently committed to Purdue so he should have complete focus on finishing his senior year strong. Silver Creek starts off the season at Columbus East on Wednesday.                                
Leland Walker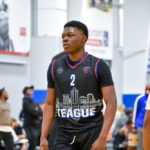 Leland Walker 5'11" | PG North Central | 2022 VA – 6'0 2021 PG – North Central: Walker is not only one of the best players in the whole 2022 class but in the entire state as well. He is a small lead guard that is extremely tough and fast. Has an incredible feel for the game and is just so hard to stop in any part of the court. North Central is coming off an okay 12-10 season but did not finish the way they surely wanted to with a first round Sectional loss to Warren Central. This year's North Central team will go as far as Walker can take them. Walker and the Panthers start the season off with back to back road games against Floyd Central (11/24) and at Brownsburg (11/25).                               
Dravyn Gibbs-Lawhorn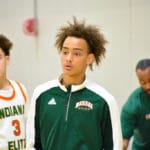 Dravyn Gibbs-Lawhorn 6'2" | PG Montverde Academy | 2023 State #42 Nation FL – 5'11 2023 PG – McCutcheon: Lawhorn-Gibbs is a young lead guard with just so much potential. Extremely quick on and off the ball and is able to score and distribute to his teammates at such a high level. He, along with McCutcheon will be looking to improve off of their 12-11 season from last year. Lawhorn-Gibbs already has a good amount of offers on the table and is bound to get more. Watch out for the elite prospect not only this week but for the entire season. McCutcheon hosts West Lafayette this Wednesday.                                        
3 Teams
Loogootee (1A): The Lions are coming into this season off an impressive 18-6 record. Last year they had some real impressive wins including being the only team to beat Barr-Reeve. They did however lose to Barr-Reeve in the first round of Sectional so they should be looking to make up for that loss. They return a real solid core of players that will be led by senior PF Silas Bauer Silas Bauer 6'5" | PF Loogootee | 2021 State IN and sophomore sharp shooter Peyton Bledsoe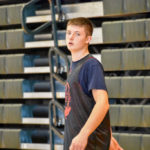 Peyton Bledsoe 6'4" | SF Loogootee | 2023 State IN . With their first game against North Daviess being cancelled, the Lions will start their season hosting Evansville Day on Saturday. Loogootee will be one of the best teams in all of 1A this season.                                            

Blackford (2A): The Bruins are coming into this year off a 20-5 season and return a top five squad in 2A. Led by senior PG Luke Brown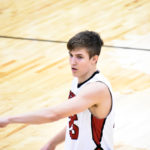 Luke Brown 6'1" | PG Blackford | 2021 State IN , Blackford will be looking to continue to build off their dominant Sectional title run from last year. However, one major change that took place over the offseason was the resignation of Coach Jerry Hoover because of COVID concerns. Coach Hoover completely turned the Blackford program around (52-20 in 3 years) so it will be interesting to see how the Bruins will respond to the change. We will see what this new look Blackford team is about when they play both Bloomington Lighthouse (11/24) and Bluffton (11/28) this week.                                      
Brebeuf Jesuit (3A): The Braves return one of the most stacked rosters in the state with players such as Evan Altman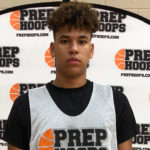 Evan Altman 6'6" | PF Brebeuf Jesuit | 2021 State IN , Austin Ezell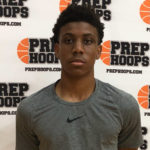 Austin Ezell 6'1" | PG Brebeuf Jesuit | 2021 State IN , Billy Smith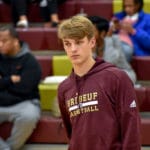 Billy Smith 6'7" | SF Brebeuf Jesuit | 2022 State IN , and so many others looking to contend for a state title. Coming off arguably their best season from the last 17 years, the Braves will look to continue to roll as a top team in 3A when they kick off the season facing a weaker Indianapolis Ritter team. With only a few teams that could give them a challenge, Brebeuf Jesuit should be top 5 or 10 team throughout the whole year. Expect this loaded squad to start off the season strong on Tuesday.                           
3 Matchups 
Columbus North (4A) at Carmel (4A) – Nov 24th, 7:30 pm: This game and time slot was originally supposed to be the annual season tip-off between Zionsville and Carmel. However, due to COVID concerns, that game has been postponed for a later date. Luckily, Columbus North stepped up and replaced Zionsville thus giving us an awesome matchup between two of 4A's top teams. The matchup of the night will surely be senior Blake Barker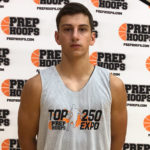 Blake Barker 6'2" | PG Columbus North | 2021 State IN (CN) and junior Peter Suder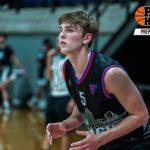 Peter Suder 6'5" | SG Carmel | 2022 State #227 Nation IN (Carmel). It will be a hard fought game on both sides but I think Carmel just has too much talent for Columbus North to try and contain, especially with stud PF Charlie Williams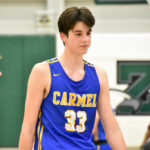 Charlie Williams 6'10" | PF Carmel | 2022 State #220 Nation IN controlling the front court.                                         

Bloomington North (4A) at Bedford North Lawrence (4A) – Nov 24th, 7:30 pm: Both of these teams have had a few changes made with graduations but both do return a solid core of talent. BNL returns a very experienced roster and will be led by seniors Ben Cosner, Jackson Miracle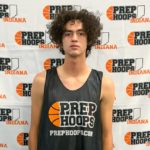 Jackson Miracle 6'5" | SF Bedford North Lawrence | 2021 State IN , and Kooper Staley while their opponent, Bloomington North, returns some very talented players in Isaac Vencel Isaac Vencel 6'1" | SG Bloomington North | 2021 State IN , Nick Klaiber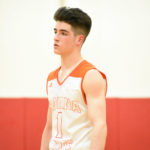 Nick Klaiber 6'1" | PG Bloomington North | 2022 State IN , and JaQualon Roberts
JaQualon Roberts 6'7" | PF Bloomington North | 2023 State IN . This will be a classic Southern Indiana clash and should be back and forth throughout most of the contest. Curious to see what the new style of play that BNL will show but I am going to give the slight edge to Bloomington North to escape with a win here.                                           
Fort Wayne Canterbury (2A) at Central Noble (2A) – Nov 24th, 7:30 pm: This could be one of the best games in all of Northern Indiana this week. Central Noble is projected to be one of the best teams in all of 2A but they could have a slight challenge with an underrated Fort Wayne Canterbury coming in on Tuesday. Good amount of talent in this game also with players such as Logan Gard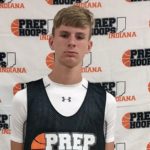 Logan Gard 6'6" | PF Central Noble | 2022 State IN (CN), Connor Essegian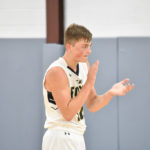 Connor Essegian 6'4" | SG Central Noble | 2022 State #170 Nation IN (CN), and Will Shank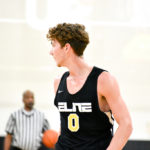 Will Shank 6'3" | SG Fort Wayne Canterbury | 2021 State IN (FWC). FWC will rely a ton on Shank to carry them this week and this season but I think the task of upsetting this Central Noble will be too big of challenge to overcome. Central Noble should win this one but not without a fight.