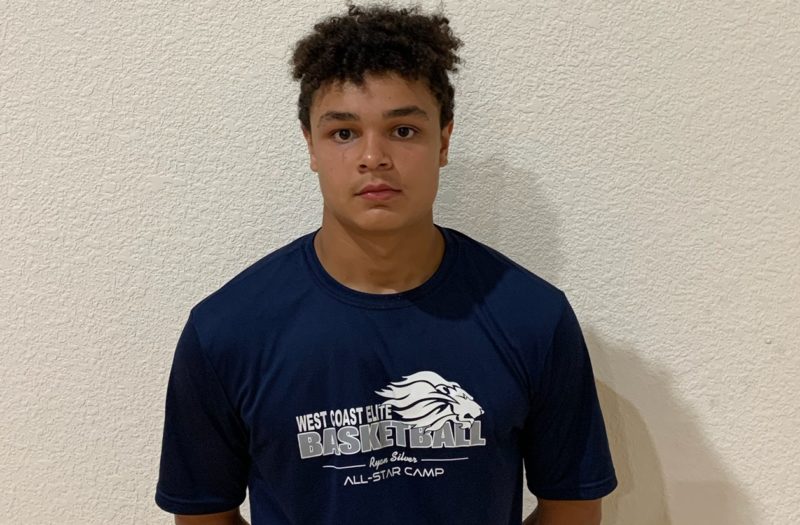 Posted On: 11/12/20 1:32 PM
This summer, I made it a point to see as many players as possible. I went to as many tournaments as I could. Saw and went to as many underground runs and workouts as possible and added hundreds and hundreds of miles to my car. After watching and evaluating scores of new talents over the past few months, we have updated our rankings updates and also included new players. The 2022 class is our most loaded class, and after a big summer are ready for a solid junior season. Here are the players who really stood out for me that I had the opportunity to watch in person this summer.
All-Grassroots 1st Team
Jaeton Hackley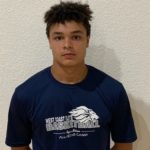 Jaeton Hackley 6'0" | PG Douglas County | 2022 State CO – Colorado Hawks
Elijah Knudsen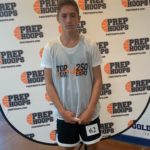 Elijah Knudsen 5'9" | CG Mead | 2022 State CO – Pro Skills
Langston Reynolds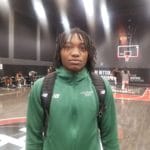 Langston Reynolds 6'4" | CG Colorado Prep | 2022 State #172 Nation CO – Billups Elite
Aguir Dawam Aguir Dawam 6'7" | C Denver East | 2022 State CO – Colorado Hawks
Zach Keller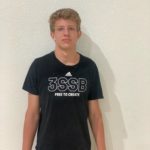 Zach Keller 6'9" | PF ThunderRidge | 2022 State #81 Nation CO – Pro Skills
6th man: Jackson Keil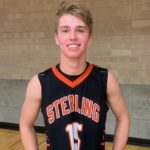 Jackson Keil 6'1" | CG Sterling | 2022 State CO
Hackley has been my personal favorite this summer as he plays the right way, competes with a chip on his shoulder, and also does whatever is needed of him. He is a winner that put his team in situations to win, and you never know what you are going to get. He is an aggressive score-first point guard that has incredible court vision and is a natural scorer that is about buckets. He puts teammates in positions to win, has a high IQ, and also scores from all three levels. Hackley cannot be contained in isolation situations as he breaks defenders down, shoots off of the dribble, and has court savviness. He is a quiet assassin that leads by example, and that was on display all summer with the Hawks and private runs.
Knudsen went into the summer considered to one of the top shooters in the state. After playing in what seems like every single tournament with two different teams, it is now solidified – Knudsen is one of the top shooters in the state. Knudsen excelled with Colorado Roughriders to begin the summer and gave them a floor spacer that can light teams up and made the switch over to Pro Skills and played up. In that time, it appeared that he took a leap and added more to his game. He is putting the ball on the floor, making smart-reads and passes, and shooting off of the dribble. He had his few explosions to end the summer, like when he went for 40+ points in Utah and consistently competed at a high level. Knudsen is a small guard that sometimes gets overlooked or undervalued due to his size, but when you speak about production, it is there. He is one of the most skilled players in the state and had the summer to back it as he easily makes the 1st team list.
Reynolds is arguably the most difficult player in the class to defend as he has a near-complete package. Time and time again, he came out and dominated and is lethal in the open court. He has great court awareness as a bigger guard with an elite ball-handler. He can put the ball on the floor and get to his spots, which leads to explosive plays at the rim. Reynolds finishes with either hand at the rim, is a talented offensive weapon, and is committed on the defensive end as well. He plays above the rim, has an improving outside game, and puts his team in positions to win. We did not see a ton of him this summer, but when we did, he stood out in every setting and owned the moment.
Dioum was the surprise standout of the summer and with perfect timing. Denver East high school will be losing a couple of very talented players and will have a void filled due to a 6'7 transfer that has all of the intangibles of being an outstanding player. He plays position less basketball despite his size. He can play both inside and out, runs the floor well, and has his way with players on the block. He has soft touch around the rim, can extend the defense a bit as we saw him hit a few mid-range extended jumpers, and also protects the rim. He has excellent size and a college-ready body, scores in bunches, and can defend multiple positions. He started to get more acclimated with how his team played and, by the end of the summer, was one of the standouts of the summer. I liked what I saw from him.
Keller is a man amongst boys when he decides to take over. He has excellent size at 6'7 and an improved motor by summer's end. In big games, he showed up as he knows his way around the basket and could not be slowed down in the paint. He gets up above the rim with ease, dunks through traffic, and has a good enough handle to go and create for himself. He establishes position and knows where to be on the floor and also gets it done on the defensive end as well. Keller played in a few local tournaments with Pro Skills and dominated in those settings while also playing with the Utah Prospects and being a standout as well. It is a mindset with Keller as when he wants to be the best player in the gym, will be. The Grizzlies hope they get the Keller that concluded the summer as he played some of his best basketball. He is the best big man in the class and capped it off with a great summer.
Kiel is a player that could not be left off of the list. He played well enough in the settings that we saw him in and often looked like the best player on the floor. He does a bit of everything and exudes confidence. He is a hardnosed player that scores both inside and out, fills gaps, and scores with relative ease. He is comfortable with the ball in his hands but also finds holes in the defense as well. Kiel has the experience despite only going into his junior season, and the game seems to slow down for him a bit. We did not see a ton of him, but every single time, was making MVP-like winning plays, and that is why he could not be left off of any list, so we added him in.