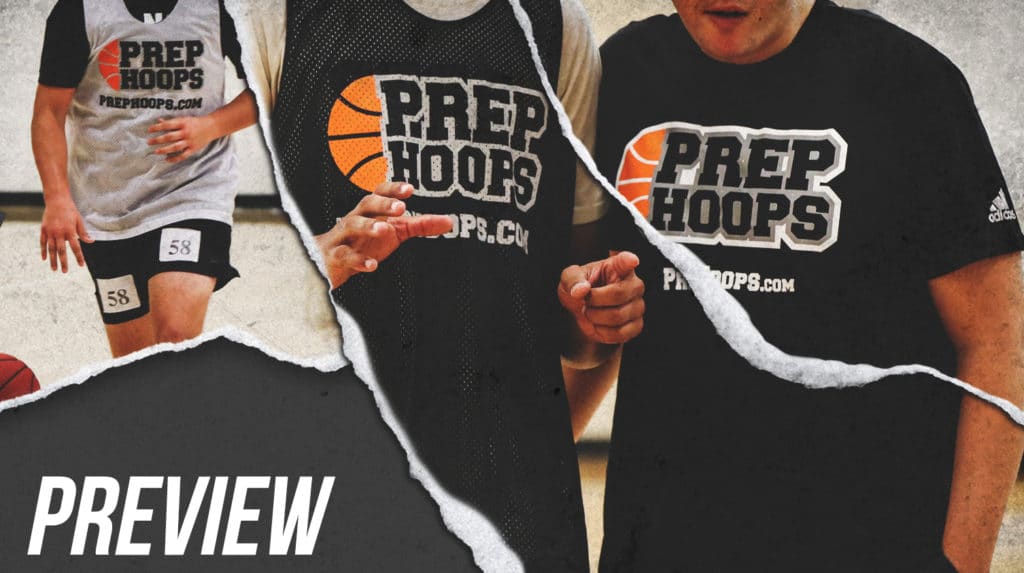 Posted On: 11/19/20 8:00 PM
The Centennial League this year could be the most up in the air it has been in quite some time. Talent across the entire league is in abundance with plenty of players who have already made a name for themselves throughout the state mixed in with a large crop of players ready to burst out on to the scene. As the future of the leagues make up looks to shift in the near future, the schools currently in the league are going to want to flex their muscles and take a hold of the league crown in one of the few opportunities left with the current make up of the league.
Let's take a look around the Centennial League before the season kicks off with what should be one of the most competitive leagues in the state this year!
Potential League Standouts:
Charles Snyder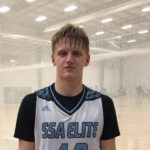 Charles Snyder 6'5" | PF Emporia | 2021 State KS , 6'5 Forward, Emporia, 2021: The driving force for the Spartans this season, the combination of skill, IQ, and motor is off the charts. Look for Snyder to to be an even bigger nightmare for the league this season, being a mismatch for most teams on the schedule. 
Charles Snyder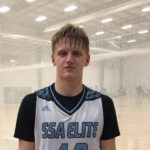 Charles Snyder 6'5" | PF Emporia | 2021 State KS , 6'5 Forward, Emporia, 2021: The driving force for the Spartans this season, the combination of skill, IQ, and motor is off the charts. Look for Snyder to to be an even bigger nightmare for the league this season, being a mismatch for most teams on the schedule.  Tre Alexander Tre Alexander 6'3" | CG Topeka West | 2021 State KS , 6'4 Guard/Wing, Topeka West, 2021: The second team All Centennial League selection last season is primed for another tremendous run through the leage. His ball handling ability, length, finishing, and toughness shined last season. After a summer and fall of work, his next step could be towards a player of the year look in the league. Elijah Brooks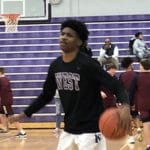 Elijah Brooks 6'4" | CG Topeka West | 2022 State KS , 6'2 Wing, Topeka West, 2022: An electric player that had a great summer on the grassroots circuit as well, creating a lot of buzz around Brooks as we head into this high school season. A complete all around game, Brooks is a scoring machine posting over 17 ppg last season, expect more of the same. A three level scorer with greath athletic ability, Brooks is a tough matchup for guards and wings across the league. Corey Powell Corey Powell 6'4" | PF Highland Park | 2021 State KS , 6'5 Forward/Wing, Highland Park, 2021: The versatile player had his fall cut short with a slight injury, but if CJ can gain back that momentum he had finishing the summer with MoKan, look for a player with a lengthy skill set matched with great size to make a statement this year in the league. Powell will be a massive force for the Scotts this season in their quest for a league crown. Howard Johnson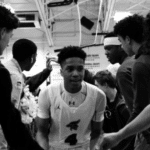 Howard Johnson 6'1" | SG Junction City | 2022 State KS , 6' Guard, Junction City, 2022: Making a splash in his first year of Centennial League action last year as the Newcomer of the Year in the league, Johnson brought his scoring prowess and aggressiveness. Building off of a successful summer and fall campaign and bringing to the table a more well rounded game, the Junction City guard will look to continue to make his presence felt.  Joe Berry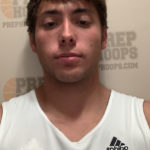 Joe Berry 6'4" | CG Washburn Rural | 2021 State KS , 6'3 Guard, Washburn Rural, 2021: The freshly committed and signed Army West Point guard will be leading an absolutely loaded backcourt at Washburn Rural this year. Berry is one of the most complete players in the league on both sides of the court and possesses the moxie and leadership ability that can lead this talented group to a highly successful season. Owen Braxmeyer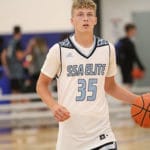 Owen Braxmeyer 6'1" | CG Manhattan | 2021 State KS , 6'1 Guard, Manhattan High School, 2021: Braxmeyer was a first team All League selection last season, and after a tremendous summer where he saw college interest grow and grow, expect for the lead guard to produce at the same all league level. He will be tasked with leading a talented but younger Manhattan squad, but he has the competitive nature and drive to do so. His play making ability will help a lot of the newer varsity contributors to be integrated into the fold easily.  Jalen Smith Jalen Smith 6'2" | SG Topeka High | 2021 State KS , 6'1 Guard, Topeka High School, 2021: a tremendous play maker who will take on an even bigger role for the Trojans this year with the departure of quite a bit of talent. Smith is a great ball handler and has great command over the floor with the ball in his hands. He is a talented finisher and distributer of the basketball which both traits will be important to get a lot of new guys situated in the offense. An All Conference selection last season, Smith will look to continue that form. Kaeden Bonner Kaeden Bonner 6'0" | SG Seaman | 2023 State KS , 6'1 Guard, Seaman, 2023: One of the top shooters in the league, Bonner is looking to build off of his great Freshman campaign he had for the Vikings in which he carried more and more of the scoring load as the season progressed. Playing a lot of hoops this season both in camps and with Run GMC, Bonner has shown he has been working to continue to add components into his game, which bodes well for the young guard who has plenty of time for growth Vacario Triplett, 6'2 Guard, Topeka Hayden, 2021: Especially from the guard spot, there may not be a player who has developed over their time in high school quite like Triplett. From his length and size as a guard, to offensive skill expanded outside of just being a slasher to an overall play maker, to becoming a focused and gifted defensive player, he has blossomed into a complete guard. Add to this mix his swagger and tenacity, Hayden may have themselves a lead guard to push them to league success. League X-Factors: Jack Hutchinson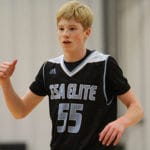 Jack Hutchinson 5'11" | CG Hayden | 2021 State KS , 6'1 Guard, Washburn Rural, 2021: Hutchinson will hands down be one of the most competitive and hard nosed players in the Centennial this year. Not only is the guard one of the top 3 point shooters in the league, he has a great mid range and floater game and has developed a crafty array of finishes around the rim. With his tremendous will to win, talent, and competitive nature, Hutchinson could be the tipping point for Rural to reach the pinnacle. Ty Henry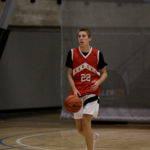 Ty Henry 6'4" | SG Seaman | 2022 State KS , 6'4 Wing, Seaman, 2022: Being limited last season due to injury, the return of Henry to the Seaman lineup will be monumental to the squad this season. Henry showed that he his healthy and up to form during the summer grassroots season. His elite shooting, length, and defensive ability will be a much needed addition to a Seaman squad looking to surprise the league this year. Chris Dixon, 6'4 Wing, Junction City, 2021: Another great shooter in the Centennial League who also was awarded some league honors last year. Dixon will also be tasked with guarding plenty of forwards this season with the lack of size on the Blue Jays roster this year. If Dixon can hold up on the defensive end and stretch the floor against other teams, the mismatches he could cause could be what gets Junction City to a very successful season. Juan'Tario Roberts Juan'Tario Roberts 5'10" | CG Highland Park | 2022 State KS , 6'2 Guard, Highland Park, 2022: Roberts will be a tremendous guard compliment to Powell who was addressed earlier. He is an explosive and crafty guard who's scoring punch will be necessary to help balance the attack for the Scotts. Roberts put in a lot of time this offseason working on his game and playing on the grassroots circuit, his expansion of his game could be a key for the league as a whole. Jack Bachelor Jack Bachelor 6'0" | CG Washburn Rural | 2023 State KS , 6'2 Guard, Washburn Rural, 2023; Bachelor was plugged into the lineup during huge stretches last season and produced big time. After tearing up the grassroots scene this summer, if Bachelor carries that over into the high school season, it will be very difficult to stop all of the fire power on Washburn Rural. Glue Guys Tate Brown, 5'11 Guard/Wing, Manhattan High, 2022: A hard working and quick player who has developed into a nice player on the court. His tenacity and effort levels will make it hard to keep him off the floor with his knack to get deflections, get to loose balls, offensive rebound, and make a variety of cuts that make him a hassle to guard without the ball. Wyatt Conklin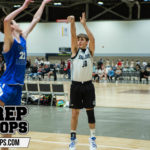 Wyatt Conklin 6'2" | SF Washburn Rural | 2023 State KS , 6'3 Wing, Washburn Rural, 2023: Conklin has all of the tools to be a player that gets a huge role jump this season and thrive. He has the "always ready" mindset, works tremendously hard, and has the skill set to be plugged in anywhere. Austin Smith, 5'11 Point Guard, Junction City, 2021: Smith's game has grown tremendously this offseason and he has put in a lot of time both working on his game and playing. If he can be the glue guy from the point guard spot and help be the floor general Junction City is looking for, he could be a key piece in the puzzle. Sincere Austin Sincere Austin 5'10" | PG Topeka West | 2023 State KS , 5'10 Point Guard, Topeka West, 2023: Topeka West will be looking for a steady point guard this year to pair with their high power wing scoring threats, and Sincere is poised to be that guy. Bursting on to the scene this grassroots season, he has all the ability in the world to be a great guard in the league. Jack Wilson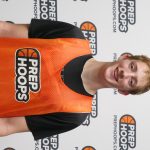 Jack Wilson 6'6" | C Manhattan High | 2023 State KS , 6'6 Forward, Manhattan High, 2023: Wilson will be a new big presence for the Indians this season, with potentially being tasked of being the anchor for what has traditionally been a really solid defensive minded Manhattan squad. With a unique and versatile skill set for his size, Wilson could be the guy that helps hold things together in a successful Manhattan season. Joe Otting Joe Otting 6'3" | C Hayden | 2023 State KS , 6'4 Forward/Center, Topeka Hayden, 2023: Another big body in the league, Otting got in a lot of time playing varsity last year as a freshman and showed he has the chops to hang and impose his will on the league. His size, hands, and athleticism go hand and hand on the court as they do on the field for him. Otting will be a force this year and him being able to stay on the court will go a long ways into Hayden's season being successful this year. Other Names to Watch Terrance Tedder, Junction City , Manhattan High Jahi Peppers Jahi Peppers 5'9" | CG Highland Park | 2021 State KS , Highland Park Tre Morris, Washburn Rural Jake Mueller Jake Mueller 6'0" | SG Hayden | 2023 State KS , Hayden High