The 2020 NBA Draft is tonight! A select few young men will see their dreams come true tonight when their names are called. It makes you think…..Are there any players in Michigan high school and prep basketball that we could see in the future on NBA Draft night? I'll start by giving you 10 seniors that I believe could be drafted someday.
Jaden Akins Jaden Akins 6'3" | PG Ypsi Prep | 2021 #87 Nation KS (PG, Ypsi Prep)
The Michigan State commit is certainly on a good track. MSU has a pretty good track record producing pros, and Akins has the talent to make it happen. We'll see Akins square up against the best with Ypsi Prep this year.
Pierre Brooks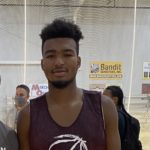 Pierre Brooks 6'5" | SG Detroit Douglass | 2021 State #76 Nation MI II (G/F, Detroit Frederick Douglass)
Brooks might be a favorite to make it in the class of 2021. He makes 100% use of every bit of talent that he has. That's no little thing, as hardly anybody can say that. Brooks could ride his skill set and high basketball IQ to highest level.
Kobe Bufkin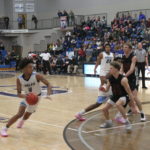 Kobe Bufkin 6'4" | SG Grand Rapids Christian | 2021 State #71 Nation MI (CG, Grand Rapids Christian)
Bufkin has the looks of a potential future pro, and under the tutelage of Juwan Howard, he's maximizing his opportunity. Bufkin is a silky smooth lefty that can score from multiple levels on the floor.
Legend Geeter Legend Geeter 6'7" | PF River Rouge | 2021 State MI (PF, River Rouge)
I might go so far as to predict this one. I'm a pretty big believer in this young man. He can play and guard (EFFECTIVELY) pretty much any position on the floor. And it's not so much that he can, it's that he wants to. Geeter wants to guard the best he players. He wants the big moments. 
Julian Lewis Julian Lewis 6'5" | SG Ann Arbor Huron | 2021 State MI (SG, Ann Arbor Huron)
Defenders are needed at every level, including the NBA. Well, Lewis might be the best perimeter defender in Michigan. Needless to say, that easily puts him on the board for me as far as guys from the state that could see the NBA Draft someday.
Owen Lobsinger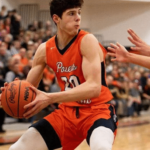 Owen Lobsinger 6'5" | SF Flint Powers | 2021 State MI (SF, Flint Powers)
Lobsinger is a bit overlooked sometimes in the state, but let's face it, he's a premier wing talent. He's underrated as an all around athlete and he consistently gets the job done on the court. If he makes it to the draft, please don't forget that you heard it here.
Keyon Menifield Keyon Menifield 6'2" | PG Flint Beecher | 2021 State MI (PG, Flint Beecher)
After watching Menifield ball out this summer and fall, I refuse to tell him that there's anything that he can't do. The young man is a baller in every definition. Menifield has nasty handles and is a scoring threat the minute he walks into a gym.
Peter Nwoke Peter Nwoke 6'8" | SF Orchard Lake St. Mary's | 2021 State MI (F, Orchard Lake St. Mary's)
Nwoke has always been a long defender and aggressive finisher at the rim. But he has really added on to his game over the last year or so. He's now a legitimate threat with the ball in his hands and can play a stretch 4 or even a 3. If he continues to expand his game, anything is possible.
Julian Roper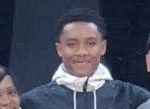 Julian Roper 6'4" | PG St. Mary's Prep | 2021 State #137 Nation MI (PG, Orchard Lake St. Mary's)
I don't think that it'd surprise anyone many in Michigan if we saw Roper walk the stage on draft night someday. The skilled guard and Northwestern commit has all the tools needed for greatness.
Aidan Rubio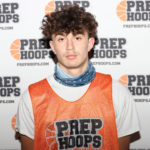 Aidan Rubio 6'6" | SF Goodrich | 2021 State MI (G/F, Goodrich)
If you've seen him play this fall, than you get why he's on the list. He has good positional size and attacks the game offensively. Honestly, I thought Rubio was going to tear a rim down multiple times over the course of showcase season.
Foster Wonders Foster Wonders 6'5" | SF Iron Mountain | 2021 State MI (SF, Iron Mountain)
If strength, grit, and toughness can get you to the highest level…..then Wonders can get there. He can have an effect on the game in the paint and on the perimeter. When you watch Wonders play, it's obvious that him and basketball were meant to be.