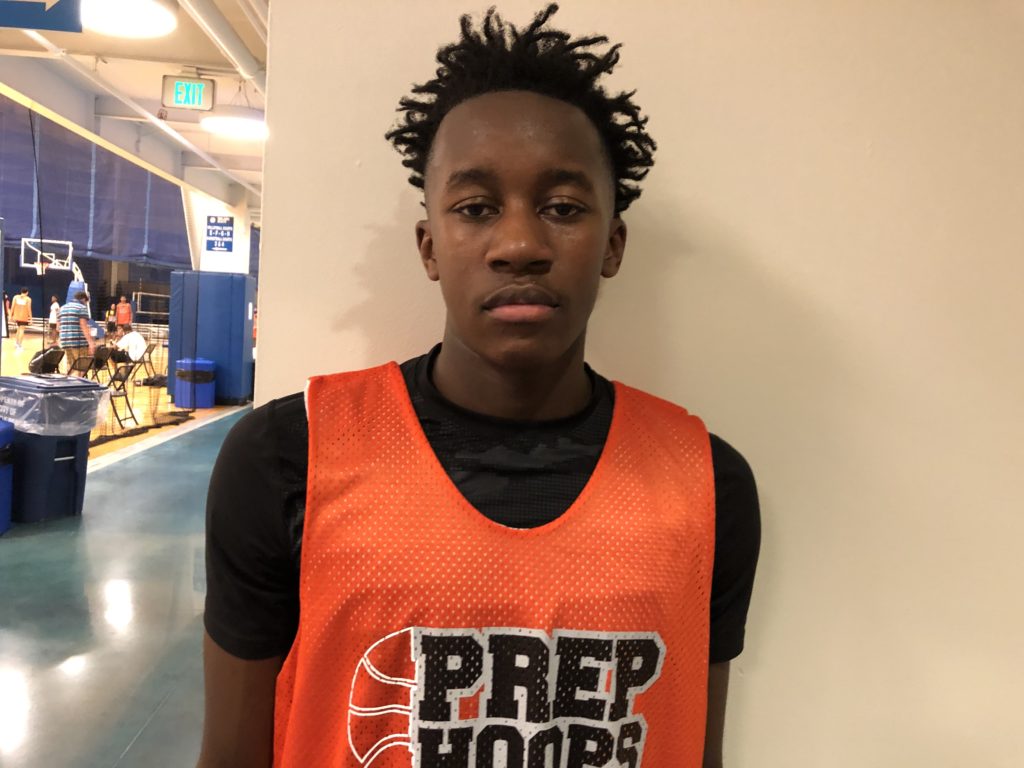 Posted On: 10/18/20 11:11 AM
Prep Hoops looks to put a bow on this years Top 250 Expo here today. Lets take a look at some 2023 members of the camp that took part at the event at the Myrtle Beach Sports Center.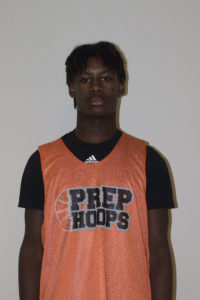 Randy Gibson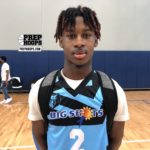 Randy Gibson 6'1" | PG Scott's Branch | 2023 State SC – Scott's Branch HS (Summerton) 
Gibson a left-handed guard helped the Eagles get to the Class 1A State Championship Game last season. Gibson plays football for the Eagles also this fall. Gibson doesn't mind getting on the floor for a loose ball or taking a charge at times. Gibson brings toughness to the hardwood and grit. Gibson still must work on his perimeter shooting for down the road.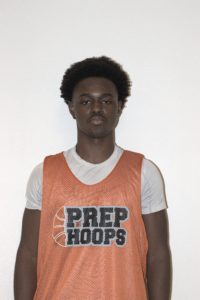 Jordan Frazer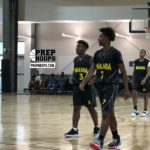 Jordan Frazer 6'0" | PG Cardinal Newman | 2023 State SC – Ridge View HS 
Frazer a strong guard was able to get the ball into the paint today or dish out to the open man. Frazer plays the game with a great bit of confidence and will be a great addition to a very talented Blazers backcourt this season. 
Thomas Oppold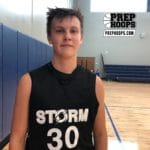 Thomas Oppold 6'3" | SG Lucy Beckham | 2023 State SC – Lucy Beckham HS (Mount Pleasant) 
Oppold will play for the Bengals this season and Head Coach Andrew Glover. Oppold is a bull-eyes shooter at times and really can shoot the ball at a high percentage. Oppold plays very well away from the ball and is always shot ready to receive it.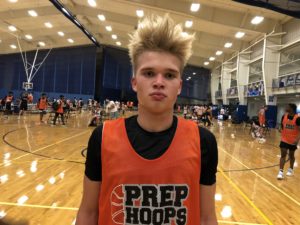 Jude Wilkins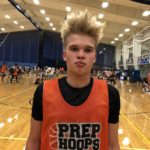 Jude Wilkins 6'0" | SG Fairfield Central | 2023 State SC – JL Mann HS 
Wilkins will be back in the Upstate this season at JL Mann HS after playing last season at Fairfield Central. Wilkins was all over the court today with his hustle. Wilkins was able to connect on some open jumpers out on the perimeter. 
Taevean Famutimi-Brown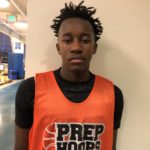 Taevean Famutimi-Brown 6'1" | PG Trinity Collegiate | 2023 State SC – Trinity Collegiate (Darlington) (pictured on the front)
Famutimi-Brown plays the game at a nice even keel while on the floor. Famutimi-Brown has a good feel for the game and really makes sure to find the open man on the floor. Famutimi-Brown has a good upside and can create his own shot when needed. Famutimi-Brown originally hails from Canada.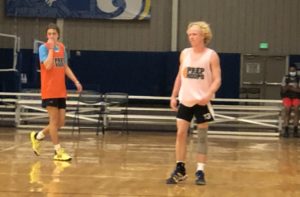 Rhett Norris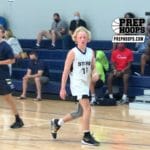 Rhett Norris 5'10" | PG Wando | 2023 State SC – Wando HS (Mount Pleasant) 
Norris is a human floor burn at the times. Norris is a tough-minded kid that you just love to cheer for and have on your team. Norris will take a charge, grab a loose ball, rebound, hit a shot, deflect a pass and just give you hustle points all night long. 
Lukas Schou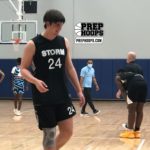 Lukas Schou 6'5" | PF Oceanside Collegiate | 2023 State SC – Oceanside Collegiate (Mount Pleasant)
Schou plays in the paint with his back to the basket. Schou was able to connect on a few put-backs. Schou can be a mover-screener type in the paint while drawing contact.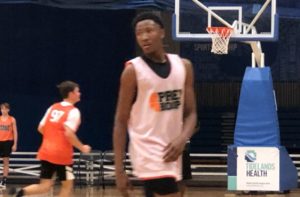 Prince Johnson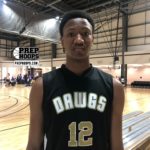 Prince Johnson 6'6" | SF Marlboro County | 2023 State SC – Marlboro County HS (Bennettsville)
Johnson is a new name for sure this coming season for the Bulldogs. Johnson 6'6 likes to play face-up at times from the basket and can go down low in the paint. Johnson has the ability to alter and challenge shots on the defensive end of the floor.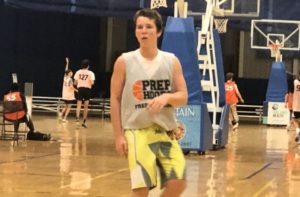 Quinton Dugdale – Wando HS (Mount Pleasant)
Dugale 5'7 might be small in height but sure not determination. Dugdale kept the ball low to the floor and was able to connect on some open shots here today. Dugdale is very coachable and was always looking to make the pass first.