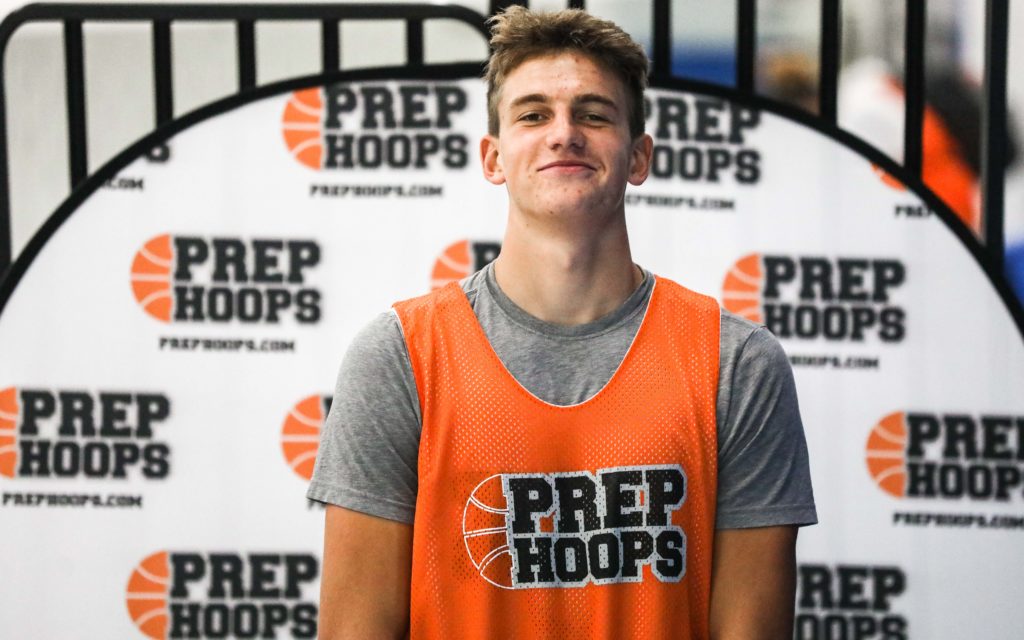 Posted On: 10/9/20 5:07 PM
The Hiawatha Valley Conference is going to have a lot of eyes on it this year with a pair of nationally ranked players.  Prep Hoops takes a closer look. 
Conference Commentary
Top Ten: Byron, Stewartville
The Bears won 16 games last year and bring back everything.  But it's not your traditional, everything.  They have a nationally ranked junior big in Ajhany Lee, they have one of the best senior lead guards in the state in Jake Braaten, and a lot of guards and wings with experience coming back with them.  A true top ten team in Class AAA that could end Austin's constance as the section rep.  
Stewartville will start the season at top five in the state with the biggest stat stuffer in the state, Will Tschetter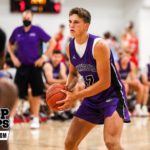 Will Tschetter 6'9" | PF Stewartville | 2021 State #96 Nation MN ,  Will averaged 35/14 last year and then had a great summer earning Prep Hoops All American First Team status, and a top 100 player nationally as a Michigan commit.  Will and Nolan Steir will lead the team. 
Compete with Most:  Goodhue, Lake City, Rochester Lourdes, Kasson-Mantorville
Goodhue is likely a year away from competing for the top ten but next year I can really see it.  Will Tschetter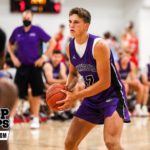 Will Tschetter 6'9" | PF Stewartville | 2021 State #96 Nation MN ,  Will averaged 35/14 last year and then had a great summer earning Prep Hoops All American First Team status, and a top 100 player nationally as a Michigan commit.  Will and Nolan Steir will lead the team.  Compete with Most:  Goodhue, Lake City, Rochester Lourdes, Kasson-Mantorville Goodhue is likely a year away from competing for the top ten but next year I can really see it.  Will Opsahl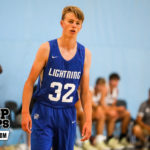 Will Opsahl 6'5" | SF Goodhue | 2023 State MN and Dayne Wojcik are excellent building blocks.  Lake City is too good to totally rebuild but they were team of almost all seniors last year plus Justin Wohlers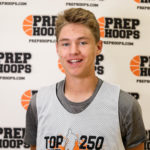 Justin Wohlers 6'6" | SF Lake City | 2022 State MN who is now a junior. Another team hit heavy by graduation was Lourdes, although senior Peyton Dunham Peyton Dunham 6'6" | SG Rochester Lourdes | 2021 State MN , a 6-foot-5 active double-double guy, could have a breakout year. The KoMets have some good pieces with quality returning guards, some size that needs experience, and a big time scorer in  Jace Bigelow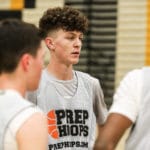 Jace Bigelow 6'4" | SG Kasson-Mantorville | 2021 State MN . Rebuilding: Cannon Falls, Pine Island, Triton, Zumbrota-Mazeppa, Kenyon-Wanamingo Cannon Falls will win games as Marcus Banks Marcus Banks 6'3" | PG Cannon Falls | 2021 State MN is quite good but they have a lot to replace as so many seniors graduated.  It's not a rebuild like starting over but so much talent has to be replaced. Pine Island lost most of their players from a 17-12 team meaning there will have to put several new faces on the floor.  Is this the year Triton takes a step forward? Haevan Quimby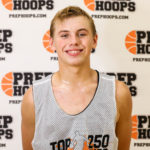 Haevan Quimby 6'2" | SG Triton | 2021 State MN is a good player but the Cobras lost 13 of their last 14 last season. Zumbrota-Mazeppa may take a step back losing several senior starters. Kenyon-Wanamingo lost their best player from a team didn't win a league game, but they could improve a bit with a couple double figure players returning.  20-21 Conference Predictions Blue Goodhue Cannon Falls Zumbrota-Mazeppa Triton Kenyon-Wanamingo Gold Stewartville Byron Lake City Kasson-Mantorville Rochester Lourdes Pine Island Overall Stewartville Byron Lake City Goodhue Kasson-Mantorville Rochester Lourdes Cannon Falls Pine Island Zumbrota-Mazeppa  Triton Kenyon-Wanamingo Preseason All Hiawatha Valley Conference First Team Jace Bigelow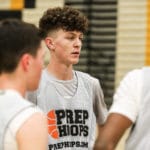 Jace Bigelow 6'4" | SG Kasson-Mantorville | 2021 State MN of Kasson-Mantorville (Sr) Jake Braaten of Byron (Sr) Ahjany Lee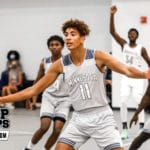 Ahjany Lee 6'10" | C Totino-Grace | 2022 State #115 Nation MN of Byron (Jr) Will Tschetter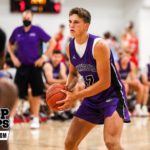 Will Tschetter 6'9" | PF Stewartville | 2021 State #96 Nation MN of Stewartville (Sr) Justin Wohlers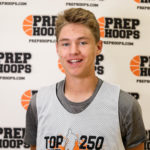 Justin Wohlers 6'6" | SF Lake City | 2022 State MN of Lake City (Jr) Second Team Peyton Dunham Peyton Dunham 6'6" | SG Rochester Lourdes | 2021 State MN of Rochester Lourdes (Sr) Easton Hulke Easton Hulke 6'2" | SG Byron | 2021 State MN of Byron (Sr) Will Opsahl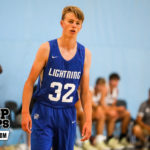 Will Opsahl 6'5" | SF Goodhue | 2023 State MN of Goodhue (Soph) Nolan Stier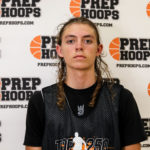 Nolan Stier 6'2" | SG Stewartville | 2021 State MN of Stewartville (Sr) Dayne Wojcik of Goodhue (Jr) Third Team Marcus Banks Marcus Banks 6'3" | PG Cannon Falls | 2021 State MN of Cannon Falls (Sr) Trent DeCook Trent DeCook 6'2" | SG Byron | 2022 State MN of Byron (Jr) Camden Holecek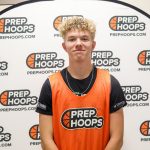 Camden Holecek 6'2" | SG Kasson-Mantorville | 2022 State MN of Kasson-Mantorivlle (Jr) Jordan Klepel of Kasson-Mantorivlle (Jr) Haevan Quimby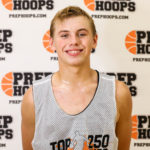 Haevan Quimby 6'2" | SG Triton | 2021 State MN of Triton (Sr) Fourth Team Isaac Dearborn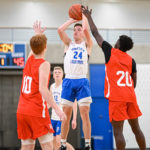 Isaac Dearborn 6'0" | PG Byron | 2023 State MN of Byron (Soph) Willie Holm of Zumbrota-Mazzepa (Sr) Carson Matzke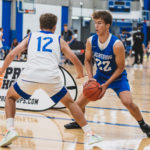 Carson Matzke 6'3" | SG Lake City | 2022 State MN of Lake City (Jr) Jaxon Marine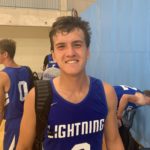 Jaxon Marine 6'4" | SF Byron | 2022 State MN of Byron (Jr) Laden Nerison Laden Nerison 6'3" | PG Kenyon-Wanamingo | 2022 State MN of Kenyon-Wanamingo (Jr) Trevor Steberg Trevor Steberg 5'11" | PG Kenyon-Wanamingo | 2022 MN of Kenyon-Wanamingo (Jr)