At the Prep Hoops Top 250 Expo I was tasked with watching 5 of the 16 total teams, and to offer up more in-depth takeaways on a narrow group of prospects. After watching teams 5, 6, 13, 14, and 15 here all the players who were able to get to their spots and get off clean looks the best.
James Glenn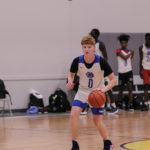 James Glenn 6'2" | PG Southeast Polk | 2021 State IA  – Southeast Polk (21')
Very few guys consistently get off clean looks as often as James. His ball-handling is really polished, which allows him to maneuver the open court and through traffic quickly and cleanly. He positions his body in ways that get the defender over-playing to one side, and James then steps by and keeps him pinned giving him an advantage. He is great at creating space, and he is able to employ multiple looks and counters which will overwhelm most defenders. He's a very fun player to watch and seems to play a second quicker than everyone else on the court at times.
Spencer Hixson Spencer Hixson 6'5" | SF Knoxville | 2021 State IA  – Knoxville (21')
It's been awesome to see the growth of Spencer's game even in the short time I've been covering hoops in Iowa. At the Expo, he deployed stepbacks, runners, and pullup jumpers and hit them with impressive control. He's a stronger player, and he has this midrange stepback where he gives his defender a small shoulder bump to create space that I thought looked very clean. He is visibly playing with more confidence which I'm sure has helped his growth, too.
Ty Walker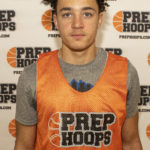 Ty Walker 5'11" | PG Valley | 2021 State IA  – Valley (21')
After a rough shooting start to the day, Ty Walker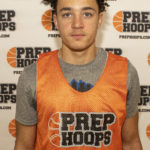 Ty Walker 5'11" | PG Valley | 2021 State IA settled in and showed some flashes of his offensive ability. He has a very clean stepback, where the only defense to it was a miss by Walker himself. He is quick with the ball, but could find more success if he switched speeds a little more. He was most dangerous in pick and roll coming out on the perimeter and even towards midcourt. When he has a runway to attack off the screen, he is really tough to guard. 
Manny Hammonds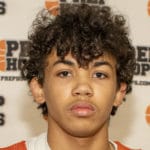 Manny Hammonds 6'2" | SG Grand View Christian | 2022 State IA  – Grand View Christian (22')
The junior wing utilizes pace as good as anyone I've watched this summer. Similar to Ty Walker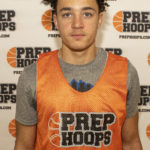 Ty Walker 5'11" | PG Valley | 2021 State IA , he is excellent in pick and roll, especially those originating further out. He is able to bring the change of speed that Walker has yet to master, and with his length he's dangerous once he gets in the paint. He's a pretty good passer and can make the first read, but as a scorer he has lots of value. He has a midrange turnaround that is nearly unguardable for most of his matchups because he is able to stop abruptly and spin back into that turnaround. Even if you're with the move the whole way, he is too long to challenge the shot well.
Byron Benton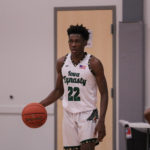 Byron Benton 6'0" | CG City | 2021 State IA – Iowa City High (21')
Byron wowed spectators, including some opposing players, with some of his finishes at the basket at the Expo. He doesn't have a big frame, but he remains strong and balanced throughout his movements. He can get low to the ground and still remain athletic, loose, and explosive. As a ball-handler, he can find penetration and then calmly work to find space. He finished great at the rim and showed a nice turnaround jumper from about 10-15 feet out. 
Traijan Sain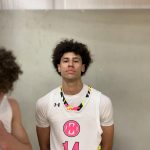 Traijan Sain 6'5" | SF Cedar Rapids Washington | 2023 State IA – Cedar Rapids Washington (23')
Traijan spent all of the Top 250 Expo and the Iowa Fall Exclusive punching above his class. He is a multi-faceted player, but he grown immensely on offense. He is developing an offense at three levels. He is most effective at the rim, where he utilizes his athleticism and great length to slip around defenders and get easy looks. He can finish after receiving the ball in the post through a series of turnarounds and bully-ball moves. But what really flash are his finishes that start out closer to the perimeter. I love how aggressively he attacks a screen or just a straight line drive. He gets his body low and his lower leg almost parallel to the ground, exploding to the rim. He's a threat from outside and his midrange pullup game is in development and looking promising.