A couple of weekends ago, PrepHoops Indiana put on our 7th annual Senior Showcase in Fort Wayne, IN. This was a massive event and tons of seniors from 6 different states were able to showoff their talent and skills to over 120 college coaches that watched both in-person and virtually. Over the next few weeks, we are going to breakdown each team and evaluate each player from that team. Today, we look at Team 11.   
Team 11:
Noah Carter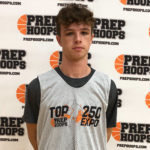 Noah Carter 5'9" | PG Bishop Chatard | 2021 State IN – 5'9″ PG – Bishop Chatard IN:
Carter is a small but quick lead guard. Has the ball in his hand most of the time but is actually real good cutting without the ball. Solid off the bounce and has playmaking ability in the mid-range. Needs to continue to try and add more size and strength. Finished with 26 points and has a high GPA of 3.60. Good showing from Carter.                       
Nick Olmeda Nick Olmeda 6'1" | CG SCS Lakeshore | 2021 State MI – 6'2″ SG – Lake Shore MI:
Olmeda is a taller two guard that has the ability to shoot the ball. Although he only had one 3-pointer, it does to look like he has the ability to get hot at any moment. Good ball handles and could become more of a combo type guard at the next level. Finished with 13 points in total and does have a high GPA of 3.78. Solid showing from Olmeda.     
Jaden Thomas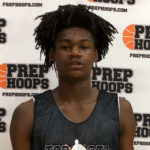 Jaden Thomas 6'2" | SG International | 2021 State IN – 6'3″ SG – International IN:
Thomas is a taller shooting guard that is an elite shooter (nine 3's). Pretty fast and plays with a great amount of toughness on both ends. Very smart both on and off the court (4.20 GPA). Was one of the more talked about players by the coaches on the day just because of his shooting alone. Finished with 29 points and had a great overall performance.      
Mac Parmelee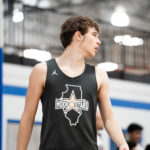 Mac Parmelee 6'3" | SG IVC | 2021 State IL – 6'4″ SG – Illinois Valley Central IL:
Parmelee is a very tall shooting guard that can flat out shoot the ball. Had nine 3's and showed how great of a shooter he is. Smart and athletic player that can explode to the basket as well. Had a nice steal that led to a frastbreak dunk. Finished with 29 points and for sure had one of the best performances on the day. Some much potential in Parmelee and will be a force at the next level.     
Gerald Crawford III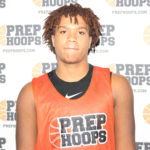 Gerald Crawford III 6'6" | PF Kalamazoo Central | 2021 State MI – 6'5″ SF – Kalamazoo Central MI:
Crawford is a big wing with legit size and strength. Has a physical type playing style and matches up well against multiple positions. Has willingness to go in and rebound on both ends. Although he hit a couple of outside shots, it does still look like he needs to work on his consistency just a tad more. Finished with a nice total of 22 points on the day. Good amount of potential in Crawford.        
Flynn Carlson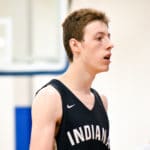 Flynn Carlson 6'7" | PF Victory Christian | 2021 State IN – 6'7″ PF – Victory Christian IN:
Carlson is a long and lean power forward that has a good amount of talent. Aggressive player that is solid around the rim. Does have some stretch 4 ability and could end up becoming a great shooter from behind the arc. He is one of those few bigs that has really good handles. He also has the skill of a lead guard as he is able to find his teammates a lot. Finished with 16 points on the day.                  
Cole Wireman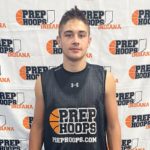 Cole Wireman 5'11" | PG Kouts | 2021 State IN – 6'0″ PG – Kouts IN:
Wireman is a lead guard that is real tough. Plays so fast and sees the floor very well. Arguably was the best defensive player on his squad as he has a few steals that would lead to fastbreak scores and multiple stops. High end scorer that can get hot at any time throughout a game. Finished with 38 points in total and looked real impressive. Needs to add more size but he plays at such an elite level that its not make or break for him.                             
Caleb Applegate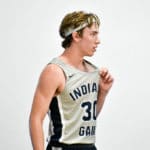 Caleb Applegate 6'2" | SG Penn | 2021 State IN – 6'3″ SG – Penn IN:
Applegate is a shooting guard that plays with a lot of toughness. Has a good amount of skill and can really light it up from behind the arc (five 3-pointers). Great defensively and has some solid shot blocking ability. Very aggressive player on both ends of the floor. Finished with 19 points overall. His size, IQ, and shooting ability make him a prospect to keep an eye on.             
Gary Johns Gary Johns 6'6" | PF Westinghouse | 2021 State IL – 6'6″ SF – Westinghouse College Prep IL:
Johns is a very tall wing with a nice turn-around fader. Huge wingspan that helps him defend at such a high level as proven with his multiple blocks on the day. Did not score a ton (9 points) but that just could have been because of the amount of scorers that were on his team. Still though, just based on his build and athletically ability alone, he has got what it takes to compete at the next level. Sky is the limit for Johns.    
Jesse Hall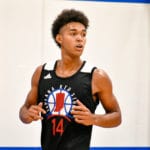 Jesse Hall 6'6" | PF Crawfordsville | 2021 State IN – 6'7″ SF – Crawfordsville IN:
Hall is a true stretch power forward that has a ton of athletic ability. Offense was just a tad quiet at times but he did end up with a solid 24 points on the day. For being 6'7, his ball handles are great. So powerful and explosive with the ball on the way to the rim. Just so freakishly athletic and when he brings the intensity, he is nearly impossible to stop. For sure is a prospect that should be getting more offers coming sooner rather than later.