Continuing coverage of the PrepHoops Top250 lets take a look at some of the top guard play from Saturday. These guards made a big impact in Des Moines, here are a few that stood out through their playmaking offensively and defensively.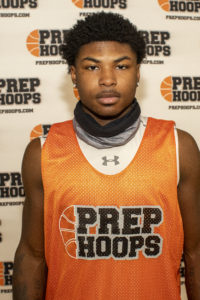 Ra'Mir Scott, 5'11 Waterloo East (2021) – Ra'Mir is an explosive guard that did all the small things right.  Strong guard that moved with and without the ball effectively.  His movement made the defense run at and chase causing scoring opportunities.  Ra'Mir attacked the seams very well to create scoring opportunities for his teammates and himself.  Constant playmaker and very dangerous in the broken court.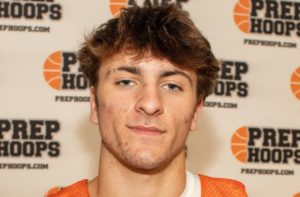 Vance Katsfey, 6'2 Spirit Lake (2022) – Offensively, Vance was all over the floor, scoring from multiple positions, flashing in the post or elbow area, hitting the set shot three, and got downhill quickly to finish at the rim.  A very athletic wing that anticipated well on defense to create chaos.  Should be an exciting winter season to watch in Spirit Lake.
Jacob Runyan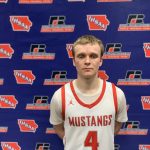 Jacob Runyan 5'9" | PG Dallas Center-Grimes | 2022 State IA , 5'10 Johnston (2022) -Jacob was a playmaker offensively that penetrated the lane extremely well and dished when the defense collapsed to create a scoring opportunity for his teammates.  Jacob constantly made the smart and easy pass on offense that caused the defense to shift creating the perfect passing angle.  Hit the step-back shot to create space and was able to knock down the open three.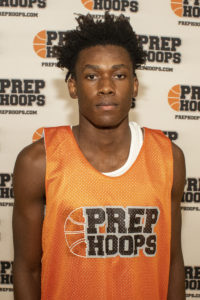 Byron Benton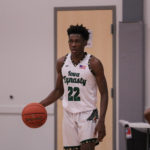 Byron Benton 6'0" | CG City | 2021 State IA , 6'0 Iowa City City High (2021) – Byron showcased a smooth three-point shot, created space offensively to stretch the defense in the half-court sets.  Great help-side defense and disrupted the offensive flow with his length.  Pushed the tempo in the broken court with the ball and without the ball, effectively understanding how to fill lanes in the transition to create easy scoring opportunities.  
Samuel Atkins, 5'11 Dubuque Senior (2022) – Very quick off the bounce to attack the seam in the defense that allowed him to finish at the rim or draw the defense to kick out.  Good court vision in the half-court sets as well as the broken court.  
Aidan Wagner, 6'0 Galesburg (2021) – Strong on-ball defense with active hands to disrupt the ballhandler or the pass.  Filled the runouts with correct spacing in transition.  Finished well around the rim and always looked to make the extra pass. Very active all over the floor and the ball just seemed to fall into his hands, then made the smart play.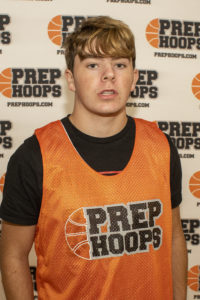 Jayden Mackie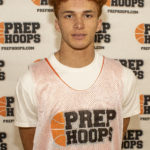 Jayden Mackie 6'2" | PG Aplington-Parkersburg | 2022 State IA , 6'0 Aplington-Parkersburg (2022) – Strong pass-first guard.  Looked to push the tempo on offense by looking ahead and pushing the ball with the pass.  A very quick athlete that finished above the rim in transition with a few empathic dunks.