This has been one of the toughest years to get out and see players from a cancelled high school tournament to minimal AAU events. Regardless, we saw as much as we could and now are updating our prospect rankings. Today, we continue with a look at the 2021 class and our breakdown of the top power forwards in the class.
Breakdown: The class of 2021 power forwards is one of the most impressive groups we have had in a while in any class. Led by Caleb Furst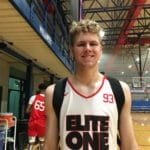 Caleb Furst 6'9" | PF Blackhawk Christian | 2021 State #34 Nation IN and Trey Kaufman Trey Kaufman 6'8" | PF Silver Creek | 2021 State #39 Nation IN , two guys that you could switch around the order and no one would mind. They are followed up by Treyton Thompson, D.J. Hughes, Blake Sisley Blake Sisley 6'8" | PF Heritage Hills | 2021 State IN , and Kooper Jacobi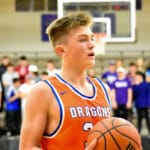 Kooper Jacobi 6'6" | PF Silver Creek | 2021 State IN that are all going to Mid-Major or higher schools. Landen Jordan Landen Jordan 6'9" | PF Churubusco | 2021 State IN has really taken big steps forward and could be one of the hidden gems that you see more out of in college. Even down the list we have guys like Curt Hopf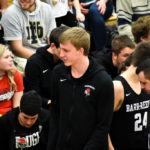 Curt Hopf 6'8" | PF Barr-Reeve | 2021 State IN , Eddie Jones, and Evan Altman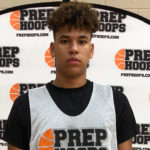 Evan Altman 6'6" | PF Brebeuf Jesuit | 2021 State IN that should be in line for more offers.  There is so much talent in this group. We predict 10 players in the PF group to be DI talent and at least another 10 that could be in line for DII offers.