The New York Gauchos Roundball Classic continued this week with some highly competitive anticipative matchups featuring some of the best prospects in the area. Each contest gave us a glimpse of what's to expect over the next few weeks as more teams prepare for their first games.
Notables
Malachi Smith Malachi Smith 6'0" | PG St. Rays | 2021 State #188 Nation NY | 6'1″ | Club Team: Bronx Bombers
The St. Raymond's senior point guard picked up where he left off last season coming out of the gate with a 35 point, 7 rebound, 8 assists performance in a winning effort against WCP which featured top prospect, Jordan Riley. Smith, a Dayton commit, has improved his court vision and playmaking ability tremendously. He's playing at his own pace which allows him to execute at a high level. 
Jordan Riley | 6'4″ | Club Team: WCP
Riley lived up to his reputation as an explosive guard who plays above the rim. He finished the day with 34 and a number of spectacular plays. Riley, who committed to Georgetown in June, continues to prove he's one of the most versatile players in the region. He will lead Brentwood HS to new heights this season.
Khalil Brantley Khalil Brantley 5'10" | PG Boys & Girls | 2021 State #176 Nation NY | 6'1″ | Club Team: Showtime
Brantley, whose competitive edge is unmatched, kicked off his Roundball season with an impressive performance finishing with 27 points, 7 assists, and 8 steals. Brantley, a senior at Boys and Girls HS, currently holds offers from Creighton, Georgetown, Iona, Seton Hall, Oklahoma State, Manhattan, and Pittsburgh.
Jaquan Carlos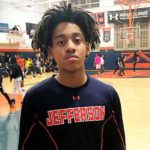 Jaquan Carlos 5'11" | PG Jefferson | 2021 State #180 Nation NY | 6'0″ | Club Team: Orange Wave
Carlos is one of the more experienced lead guards in the league. The Thomas Jefferson HS senior has a high basketball IQ and controls the game on both ends. He's one of the best decision-makers in the entire city. He led the team with 34 points in a close game against Vision Academy. 
Mouhamed Dioubate | 6'6″ | Club Team: Diallo Elite
Dioubate, '22 John Bowne HS, had a good showing this weekend. He contributed 17 points and 10 rebounds. He's a prospect with a high ceiling and someone to watch throughout the season.
Additional Notables
Alijah England Alijah England 6'3" | SG Curtis | 2021 State NY – SI Warriors (Curtis HS)
Brandon Williams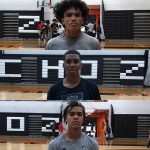 Brandon Williams 6'8" | SF Christ The King | 2023 State #121 Nation NY – Queens Defenders (Christ the King)
Dallis Dillard – Bronx Bombers (St. Raymond's)
DaMarco Watson – Vision Academy (Vision Academy)
Ian Jackson – Bronx Warriors (Cardinal Hayes)
Kendall Arcuri Kendall Arcuri 6'3" | SF Joseph by the Sea | 2022 State NY – Facts Over Opinions (All Hallows)
Ryan McPartlan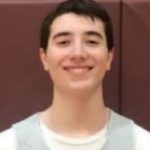 Ryan McPartlan 6'4" | SG Fordham Prep | 2021 State NY – Fordham Rd (Fordham Prep)
Tobe Awaka – Bronx Warriors (Cardinal Hayes)