As part of our high school season preview coverage, we're taking a look at some of the top returning players in each class. In this article, we're taking a look at the top ten returning scorers in Class 2A.
1.) Cooper DeJean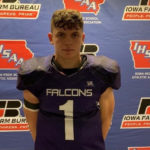 Cooper DeJean 6'2" | CG OABCIG | 2021 State IA (OABCIG, 2021) – 25.6 points per game
The Iowa football commit is one of the top safety prospects in the country, but he's also a standout on the hardwood as well. In addition to his 25.6 points per game, DeJean averaged 7.7 rebounds, 4.2 assists and 3.5 steals for the Falcons. 
2.) Karson Sharar Karson Sharar 6'2" | SG Iowa Falls-Alden | 2021 State IA (Iowa Falls-Alden, 2021) – 23.6 points per game
Sharar is a volume scoring guard who is capable of dropping 40+ on any given night. If he's able to become more efficient this year (39.6 FG%, 33.3 3P% last year), he could lead the state in scoring.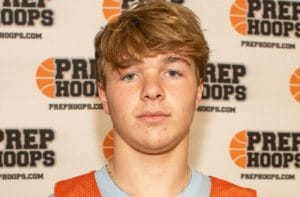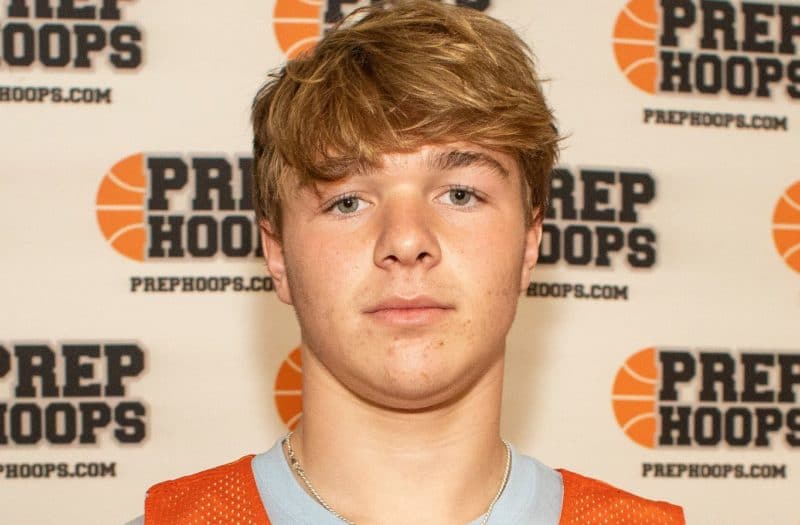 3.) Lucas Lorenzen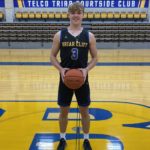 Lucas Lorenzen 6'4" | SF Okoboji | 2022 State IA (Okoboji, 2022) – 22.5 points per game
Versatility is the name of the game for Lorenzen, a highly skilled 6-5 wing. He led the Pioneers in scoring at 22.5 points, but also pulled down 12.0 rebounds a game and posted 53-44-75 shooting splits. His ability to score from all three levels make him a nearly impossible matchup for opponents. 
4.) Camden Schroeder Camden Schroeder 6'5" | SF East Sac County | 2021 State IA (East Sac County, 2021) – 22.5 points per game
A 6-5 forward, Schroeder put up some huge numbers last year for the Raiders, averaging 9.4 points and 2.3 blocks with his 22.5 points. Like Lorenzen, he was highly efficient as well, putting up 62-44-84 shooting splits and showing the ability to score from anywhere on the court in a hurry. 
5.) Caleb Holmes Caleb Holmes 6'2" | SF Hinton | 2022 State IA (Hinton, 2022) – 21.7 points per game
Holmes really got onto our radar late last season when he dropped 33 points on 13-18 shooting in Hinton's upset win over West Sioux, including the game-winning 3. A skilled wing who can really shoot it, look for a huge junior year from this standout. 
6.) Ben Dunlap Ben Dunlap 6'3" | SF Emmetsburg | 2021 State IA (Emmetsburg, 2021) – 19.0 points per game
Dunlap crashes the glass hard on both ends of the floor, pulling down 8.2 rebounds a game to go with his scoring output. The big man has also found an easy way to pile up some points, getting to the free throw line more than eight times a game last year, shooting 72.8% from the stripe. 
7.) Dane Fuller Dane Fuller 5'10" | CG Dike-New Hartford | 2021 State IA (Dike-New Hartford, 2021) – 18.1 points per game
One part of a really talented Wolverines backcourt, Fuller is a talented scorer with a great mid-range game. If he can shoot the ball a little better from the arc this year, he could have a massive senior year for a Wolverines team that will be among the best in 2A.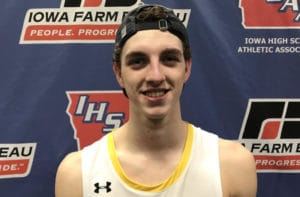 8.) Tanner Te Slaa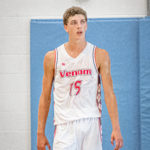 Tanner Te Slaa 6'5" | SF Boyden-Hull | 2022 State IA (Boyden-Hull, 2022) – 17.2 points per game
The most highly regarded player on this list, Te Slaa led the Comets to the 2A championship last year and has pulled in a few Division I offers. He uses his length and size to his advantage on the offensive end, as he can get his shot off whenever he wants, and he uses his long strides to get to the bucket with ease. 
9.) Drake Wemark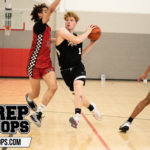 Drake Wemark 6'3" | SF New Hampton | 2022 State IA (New Hampton, 2022) – 17.0 points per game
It was a rough year for the Chickasaws, who won just five games last year, but Wemark was great in those five wins, averaging 20.2 points and 6.6 rebounds. Look for an improved season from New Hampton, led by Wemark.
10.) Ashton Cook Ashton Cook 6'5" | SF Regina | 2021 State IA (Regina, 2021) – 16.8 points per game
A long, athletic forward who can score inside and out, Cook will have a chance to be among the state's leaders in scoring this year following the graduation of Masen Miller Masen Miller 6'0" | PG Regina | 2020 State IA . He's also a standout quarterback on the gridiron for the Regals.