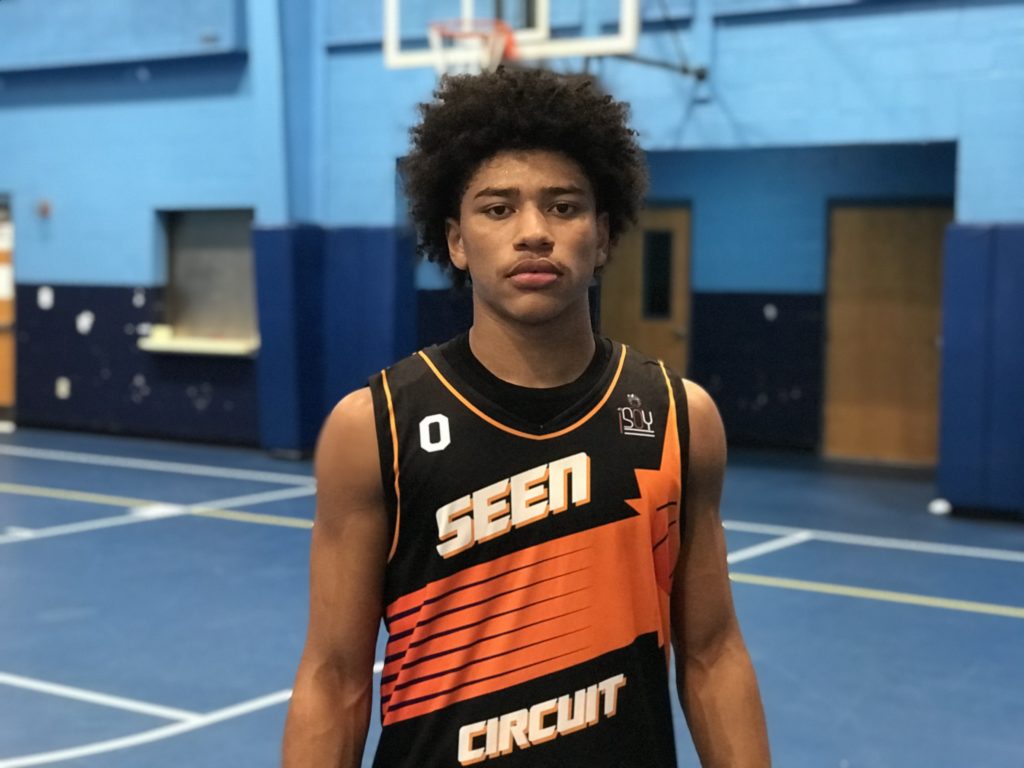 Posted On: 10/22/20 5:00 PM
It's been an eventful fall with various events occurring all over the region. Now is a good time to reflect upon what we've learned during this busy time. Here is a closer look at some of the top 6-foot-and-under guards we've seen during the last several weeks. 
Cooper looked as good as we've seen him during Session 1 of the Breathe Again Seen Circuit. Green Run's reliable floor general is going to make some college coach very happy in the near future. 
Cormany is a big-time shotmaker out of Southwest Virginia who does not lack toughness on the defensive side. He showed that he can play with the top guards in the state and not just settle for jumpers but take it to the hole. 
Giles plays with an energy that is contagious. He is a pest defensively who is dangerous in transition or half-court offense because of his shot-making prowess. 
If you need to win games, Hanin is the guy to have running the point. He is a fierce competitor and a creative playmaker who understands how to make others better.
Kuzemka is on a mission after missing his junior year due to injury. His game and confidence are at an all-time high right now and it's quite a sight to behold. 
Lawson is an explosive lead guard who sets the tone with his defense. It should be noted that he is a world-class athlete who tends to finish above the rim from time to time. 
James Quinn | Tuscarora (MD) '21
Quinn has a solid all-around game that is highlighted by his high basketball IQ. He knows how to manipulate defenses with his eyes and is a dangerous spot-up shooter. 
Demeiko Ross Jr. | Annapolis (MD) '21
Ross is an elite on-ball defender who takes pride in locking up on the perimeter. We saw him tie down some of the area's best this past weekend during Session 1 of the PYBL Fall Showcase.
Shamar Sisco | Christ Chapel (VA) '24
Sisco is a strong two-way player oozes skill. He can dribble, pass, shoot, and defend at a high level.
Chad Watson | Patriot (VA) '21
Watson has a good chance to emerge as a very important and productive player for Patriot this year. He is a confident shooter who knows how to move off the ball and plays both ends of the floor.