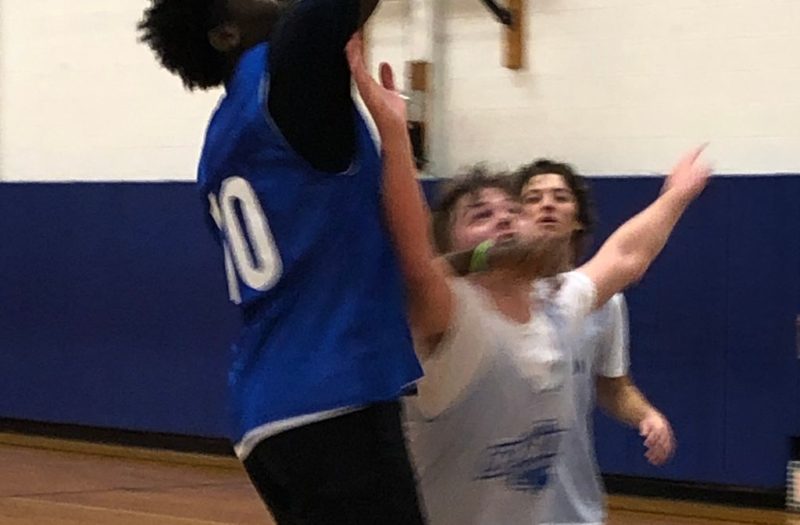 Posted On: 10/31/20 11:04 PM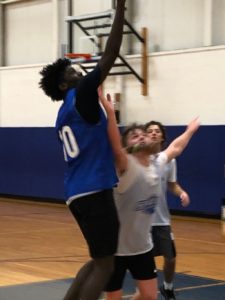 With playoff seeding still being determined, Week 7 of the 2020 Competitive Edge High School Fall League featured a number of intense, close games as well as several outstanding individual performances.
Below is a look at the prospects who played well during Week 7 action in the Competitive Edge High School Fall League.
Brett Byrne – 6'0" / Junior / Methacton / Combo Guard:  Byrne boasts a reputation as a 3-point specialist. His jumper was not falling this past Saturday, but his mechanics were rock solid. So we'll chalk it up to an "off" day at the gym. When playing without the ball, Byrne moved well and displayed the instincts to find the open spaces on the floor. He also ran at point guard for stretches and handled tight man-to-man pressure with no issues. 2020-21 should be a big season for Byrne who is the only returning starter for Methacton.
Chris Patton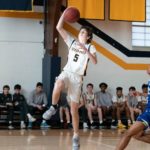 Chris Patton 6'0" | CG Devon Prep | 2021 State PA – 6'3'' / Senior / Guard: A lefty with a sweet stroke of a jumper, Patton was automatic from well behind the arc. The only thing more impressive than his accuracy was how little space and time Patton needed to put up his J. Still, Patton proved can do more then hit stand still threes. He also made use of the head-ball fake and then put the rock on the floor to find space for open looks.  
Danny Rosenblum – 5'10'' / Sophomore / Radnor / Point Guard: Rosenblum scored at 3 levels, but it was the off balance, mid-range shots he converted that really turned heads. Although he did drain a couple of key threes for the Raiders as well. The sophomore lead guard directed Radnor's half-court offense with precision. His grinding man-to-man defense forced the opposing point guard to work hard for every inch.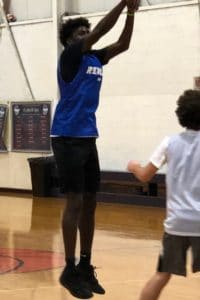 John Seidman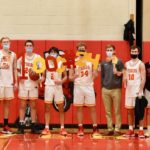 John Seidman 6'3" | SG Haverford | 2021 State PA – 6'2''/ Senior / Haverford HS / Forward: After the 2019-20 season, Seidman was a 1st Team All-Central League as well as 1st Team All-Delaware County selection and on Saturday he appeared ready to pick up where he left off back in February. He played a balanced game, scoring from behind the arc and at the rim (with either hand). Seidman exhibited the ability to absorb contact inside and score. Seidman played with energy and never stopped moving without the ball. Lastly, at times he appeared to being playing a point-forward role and was very comfortable in that spot.
Junior Yilijap – 6'7" / Senior/ Great Valley / Center: An interior player with length for days, Yilijap ran the floor very well and displayed a solid offensive skill set. Operating mostly out of the high post, Yilijap flashed excellent passing skills and the ability to score off the dribble. Thanks to his hops and nose for the ball, Yilijap also converted on a number of 2nd chance scoring opportunities. Seems to own decent handles for a big fella.