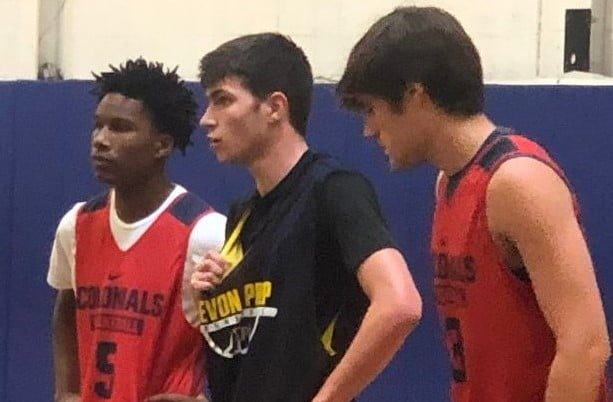 Posted On: 10/25/20 7:11 AM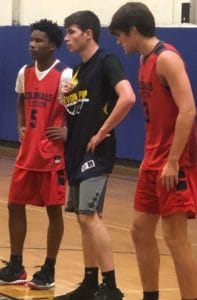 After this past Saturday's contests, there are only two weeks of regular season games remaining in the 2020 Competitive Edge High School Fall League. With playoff spots hanging in the balance, the intensity of the games jumped up several notches and that made for very high level runs.
Below is a look at the prospects who played well during Week 6 action from the Competitive Edge High School Fall League.
Zuri Jerman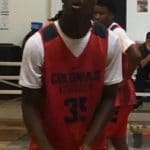 Zuri Jerman 6'5" | SF Plymouth Whitemarsh | 2021 State PA – 6'6" / Senior / Plymouth-Whitemarsh / Forward:  A long and athletic big who ran the floor very well, Jerman was a monster on the glass for the PW Colonials. At the offensive end he impressed a number of folks in the crowd with his footwork and ability to establish position in the paint. Jerman also displayed great hands as he was able to corral a number of poor passes / lobs and convert those difficult catches into scoring opportunities.
Ryan Mackey – 6'0'' / Junior / Conestoga / Point Guard:  Mackey is a rock steady lead guard who showed he owns great handles and can drains 3s from the standstill or off pick action. Conestoga's floor general played with moxy, was excellent at leading the fast break and his court vision in the half-court was noteworthy.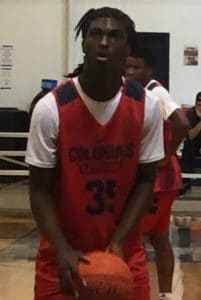 Jack McDermott – 5'10'' / Senior / Holy Ghost Prep / Combo-Guard: From the looks of his game this past Saturday, McDermott seems ready to take on a huge role for HGP this winter. McDermott is a skilled guard who directed the half-court offense at times and rained in threes from the 2-spot on other possessions. Still what jumps out every time he takes the court is McDermott's fierce on-ball defense. His pressure D makes life a living hell for opponents who have the rock. 
Lucas Orchard – 6'3'' / Sophomore / Devon Prep / Wing: Orchard's tenacity, athleticism, wingspan and ability to read the passing lanes led to numerous transition baskets for Devon Prep. This kid simply has a nose for the ball whether it's on the glass, in the air or on the floor. He scored at all three levels and was also a willing passer. Orchard is a skilled wing who played with a great deal of energy. He is a 2023 prospect we will definitely keep a close eye on.
Stanley Porter – 6'7" / Sophomore / West Chester East / Center: A mountain of player, Porter stands 6'7" and change, has an enormous wingspan and a wide base. This past Saturday, Porter used his physical attributes to be a high level rim protector and dominate the glass. For a prospect of his size and young age, he runs the floor well and exhibited solid foot work on the interior.