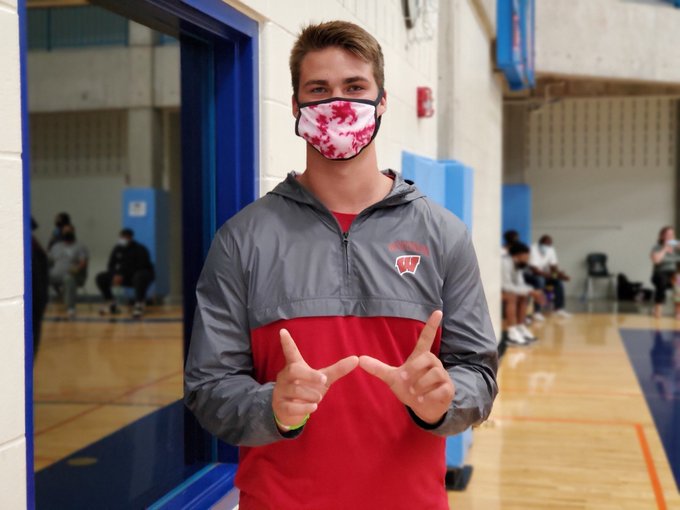 Posted On: 10/5/20 3:13 PM
The Lakeville South Cougars return their best three players from a top ten Class AAAA team that went 21-7 a year ago.  They are a Class AAAA title contender. Here's why. 
Key Wins in 19-20 vs Top 20-21 Teams: Totino-Grace, Woodbury, Champlin Park, Lakeville North, Maple Grove, Eastview, Owatonna
Oops: Lost 4 of 5 towards the end of they year dropping out of the to ten for a bit of time.  Finished the year winning three in a row (were to play Rochester Mayo for a chance at state before the season was cancelled. 
Moving On: Joe Bachinski is the only senior that graduated but this may be a bigger loss than people realize.  Bachinski was tough playing a steady two way game representing the coaches in the court the way the needed it.  Also, I was a big fan of the worker role that Jack Leland Jack Leland 6'7" | PF Lakeville South | 2020 State MN played. He, and Bachinksi, may not be as easy to replace as one may think.  Carter Bloomquist was the 7th man for the Cougars and he graduated as well. 
Returning Starters:  There are four returning starters from the team that beat Owatonna in the final game of the season: Concordia St-Paul committed Reid Patterson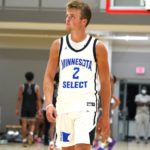 Reid Patterson 6'2" | SG Lakeville South | 2021 State MN (a top 2 shooting guard in the state), Wisconsin Football committed Riley Mahlman Riley Mahlman 6'9" | C Lakeville South | 2021 State MN , and juniors Avery Mast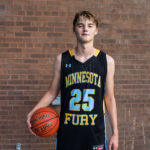 Avery Mast 6'5" | PF Lakeville South | 2022 State MN and Sam Fliehe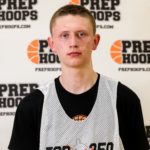 Sam Fliehe 6'5" | SF Lakeville South | 2022 State MN .  In Mahlman the Cougars have one of the better true low post threats (both ways) in the state and in Patterson the Cougars have one of the elite shooters in Minnesota.  Mast and Fliehe have played early in their careers not just because of talent, but because of their understanding of the team basketball system (both with the Cougars and the Minnesota Fury).  Both Avery and Sam are ready to shoulder a much bigger share of the offensive load with Mast having a chance to be a 20 point per game scorer sooner than later. Reid can play both guard spots as he's the type of talent that's willing to do whatever is needed. 
Reserves Playing a Bigger Role: The 8th and 9th Man/Men for the Cougars were the Resslers, Trystan and Jackson.  Trystan will be a 6'2/6'3 senior guard while Jackson is about a 6-foot-2 sophomore wing.  Pending on how Coach Joe Janquart wants to go with this line-up, you could see one of the Resslers join the four returning starters in the first five with the other being the 6th man (or Coach Janquart could go bigger).  Jackson had a nice summer/fall competing with Howard Pulley and the Minnesota Crossfire while Trystan was fantastic behind the arc as a sniper shooting guard for the Crossfire 17u squad.  
Potentials from the JV: The sometimes 9th/10th Man, often times junior varsity standout Chase Androff will be a junior this winter.  Chase stands 6-foot-6 and is a big time football prospect hearing from Minnesota, Iowa State, New Mexico, North Dakota State, most of the MAC, a lot of the IVY, and many others.  Chase will supply extra size to the frontcourt.  Another frontcourt talent from the JV that will help is Holden Mueller, a 6-foot-5 forward that was one of WOTN Grey's better 17u players this summer. Another Cougar we saw play well this summer and fall is Tyler Swanson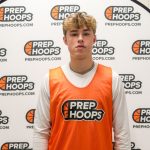 Tyler Swanson 6'2" | PG Lakeville South | 2022 State MN , a junior guard that had a solid summer with WOTN.
The Case for the Cougars:  When it comes to teams that had success last year, have a lot of returning talent from last year's team, top players in the state on their team, a track record of good team basketball, and quality up and comers ready for a bigger role, Lakeville South is in a class of their own.  
You have Wayzata, but they are coming off an 11 win year.  There is Hopkins but they lost a lot more than the Cougars.  The same can be said for East Ridge, Edina, Chaska and Maple Grove.  Duluth East is in consideration but I would say that South is more battle tested and it sounds like DE had some injuries.  Champlin Park has good talent back but not as much experience as South, and they weren't as good last year.  Eastview, Shakopee, and CDH have way more talent to replace than South.  
When you look at it deeply, Lakeville South has the best situation as a title contender as anybody in the state coming in.