Sioux Falls O'Gorman lost scholarship level All State talent to college basketball.  They were 13-7 last year.  Despite the losses, do they have the talent to make a run at state?
Moving On:  Akoi Akoi Akoi Akoi 6'6" | PF SF O'Gorman | 2020 State SD is at Augustana and Jack Cartwright Jack Cartwright 6'4" | SG SF O'Gorman | 2020 State SD is at Sioux Falls.  The top two Knight players didn't have to move far, but they will feel far removed from the line-up when the ball tips this winter.  Also, guard Zach Norton Zach Norton 6'0" | PG SF O'Gorman | 2020 State SD is playing football for Morningside College and all state football player as well as hoops contributor Cade Mikuska is now longer around to throw his 220 pounds at people.  Combo guard Cole Hardie Cole Hardie 6'1" | SG SF O'Gorman | 2020 State SD and wing Jonah Wuebben Jonah Wuebben 6'2" | SF SF O'Gorman | 2020 State SD graduated as well.  To make it tougher, one of the top up and coming players in the 2021  Hayden Muirhead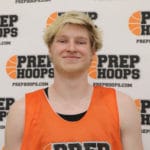 Hayden Muirhead 6'7" | PF SF O'Gorman | 2021 State SD , the explosive 6-foot-6 forward transferred to Harrisburg.  
Returning Starters:  Kade Moffitt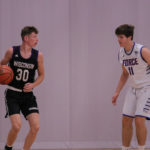 Kade Moffitt 6'3" | SG SF O'Gorman | 2021 State SD is an aggressive shooting threat that will put up a number of looks rapidly, and put up big numbers in the books quickly.  Kade is a 6-foot-3 wing that will move into a main scoring role for the Knights as a senior.  The beauty of Moffitt is that he brings it on the defensive end as well.  Another key player is Reece Arbogast.  When you talk about Reece you think of baseball as he is a South Dakota State baseball commit.  But Reece is also a steady guard that the Knights depend on.  He started the 2019-20 season with huge scoring performances on the JV team before playing more varsity.  
Reserves Playing a Bigger Role:  The other returning talent from the O'Gorman varsity is Ben Renshaw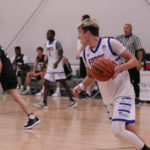 Ben Renshaw 5'11" | PG SF O'Gorman | 2021 State SD , a 5-foot-10 guard committed to Doane.  This group of Knights is guard heavy.  They will be guard experienced entering the season with Renshaw and Arbogast in the backcourt and Moffitt scoring. 
Potentials from the JV:  Two JV players that will step right into a big role are 5-foot-10 Michael Shea and 6-foot-5 Eddie Meylor Eddie Meylor 6'6" | PF SF O'Gorman | 2021 State SD .  Shea played a bit of varsity at times off the bench while Meylor has the size at 6-foot-5 220 pounds to immediately play a lot of minutes in the post.  Meylor had some monster scoring games on the JV including a number of double-doubles. John Costello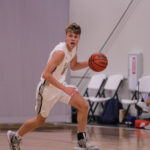 John Costello 6'5" | PF O' Gorman | 2022 State SD and Chad Ambroz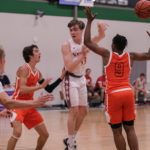 Chad Ambroz 6'5" | PF O Gorman | 2022 State SD are also 6-foot-5 bigs with the talent to step in for the Knights. Ambroz had a solid summer with the Venom.  Another big that could help up front is 6-foot-5, 200 pound Rush Landry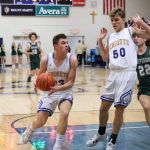 Rush Landry 6'5" | PF O Gorman | 2022 State SD .  Rush is big but he's agile at his size with great hands and feet. Our breakout candidate is Joe Lynch.  Joe battled his way to some leading scoring games for the JV a few different times. And don't forget about guard Matt Eng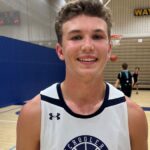 Matt Eng 6'2" | PG Sioux Falls O'Gorman | 2023 State SD and wing Kaden Year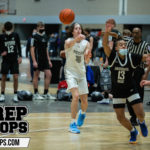 Kaden Year 6'6" | SF Sioux Falls Jefferson | 2023 State SD , a pair of sophomores with very high expectations.  We may only see them a bit this year but both are talented. 
Final Thoughts: O'Gorman has a player in Moffitt that can be a scorer they can lean on.  There are several guards with the experience to be key pieces.  There are a bundle of 6-foot-5 forwards with the potential to be good players. They may need time but they will be solid.  That's 11 different players that you could see play a varsity role.  Not all will and many need experience, but they will make this team good once again.