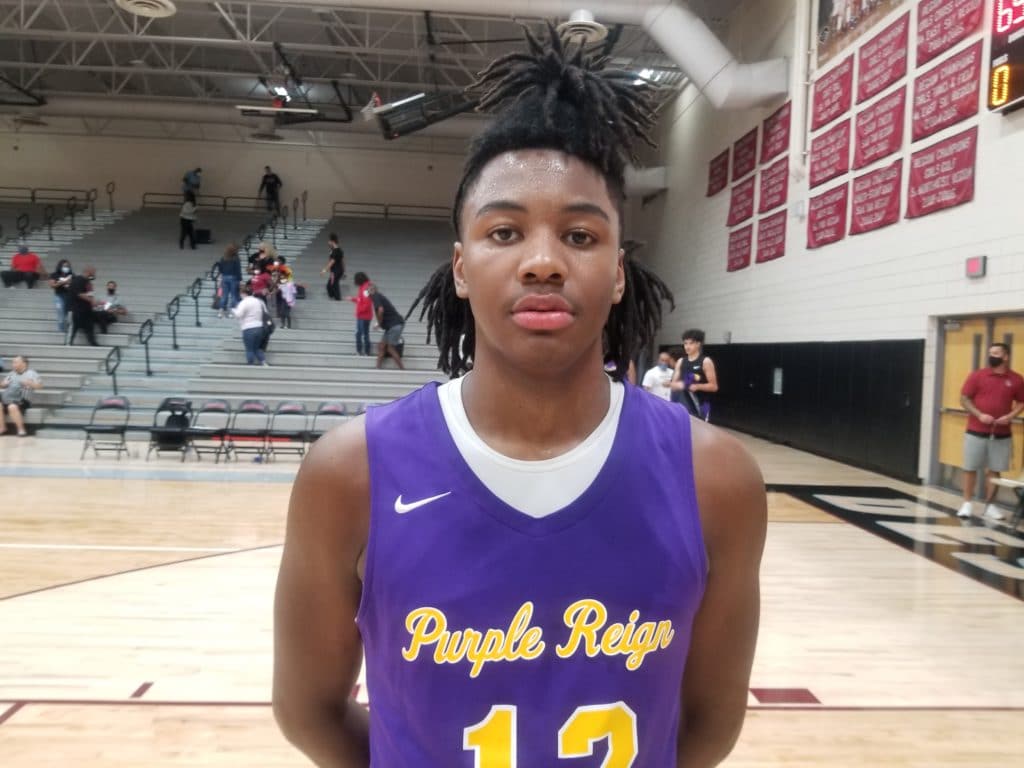 Posted On: 10/26/20 12:44 AM
The Border League took place this weekend. The event which took place throughout the Gilbert area featured over 80 teams. In this article, PH takes a look at some of the top Local performers from the event.
Earnest Brown Earnest Brown 5'10" | CG Las Vegas | 2023 State NV 5'11 CG Las Vegas 2023 (#6PHN 2023) – Good two-way player. Brown showed why he is one of the fastest players in the state. He defended and showed the ability to finish in transition and in traffic. 
Sebastian Mack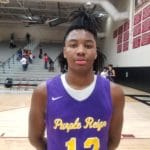 Sebastian Mack 6'1" | CG Durango | 2023 State #56 Nation NV 6'1 CG Durango 2021 (#1PHN 2021) (feature image) – Mack balled out, helping Durango reach the championship round of the California bracket. There were a lot of questions about how much he'll grow, what I focused on was his fearless scoring ability. Mack was able to consistently get to the rim and showed the ability to finish in traffic with either hand. I feel comfortable calling his finishing ability elite. 
Jaylen Berry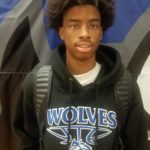 Jaylen Berry 6'2" | PG Basic | 2021 State NV 6'2 PG Basic 2021 (#20PHN 2021) – Berry played the way a kid from Basic plays. tough, and fearless. He's a terrific playmaker that showed a good stop and start ability. He was a dog all weekend helping the Wolves advance to the quarterfinals of the Utah Bracket. 
Taj DeGourville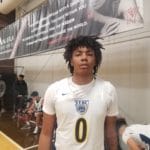 Taj DeGourville 6'3" | SG Durango | 2024 State NV 6'3 SG Durango 2024 (#3PHN 2024) – I can see now that Degorville is going to become one of the more polarizing players in the state. When he's good he projects as a clear-cut high major guy. To his credit, he was good more than he wasn't this weekend. He found his 3 point stroke and showed off his underrated passing ability. 
Calvin Schmelling 6'5 SG Clark 2021 – Schmelling was one of the biggest revelations of the weekend. The 6'5 Coronado transfer showed what he can do when he gets minutes. He has a nice 3 point stroke and displayed enough wiggle to free himself in isolation situations. On top of that, Schmelling is a 4.0 student, opening up a ton of college opportunities for himself. He was terrific helping Clark to a 3-1 record on the weekend. 
Jaden Hardy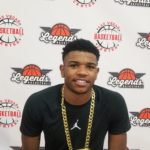 Jaden Hardy 6'4" | CG Coronado | 2021 State #4 Nation NV 6'5 CG Coronado 2021 (#1PHN 2021) – Hardy was Hardy. A spectacular scorer that forced the most elite programs in the county to resort to double teams and junk defenses to slow him down. His 46 point explosion against Prolific Prep was the signature game of the event. His quick trigger and range are NBA ready, and he showed why he is in the running for overall #1 player in the country, helping an undersized Cougars squad to the Finals of the Top Flight Division.