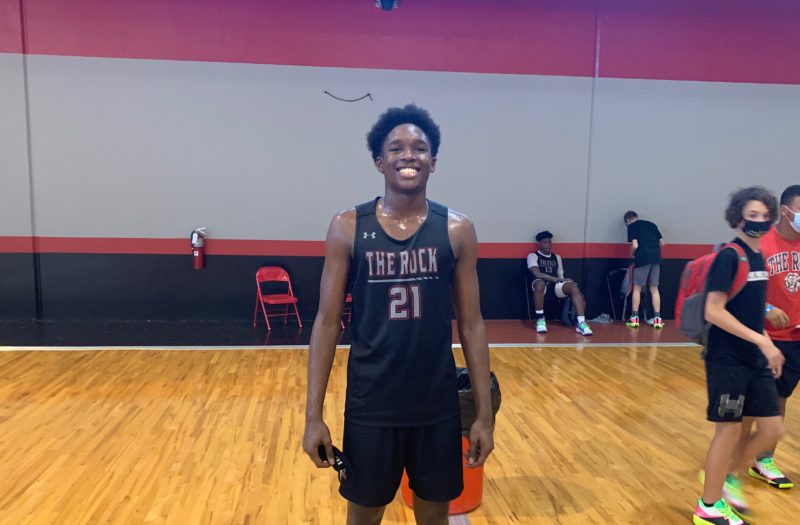 Posted On: 10/21/20 10:34 AM
On Friday and Saturday, I made the familiar drive out to the Big House Sports complex to watch the All-American Jamboree. Like most events Scott Golden and Hoop Exchange puts on, this event was packed with some of America's most talented players. These are some notes that I took on The Rock School, Downey Christian, and Riviera Prep.
The Rock School
CG Kyle Duke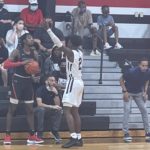 Kyle Duke 6'3" | CG The Rock | 2021 State FL 6-3 2021
Standing at 6-3 and having long arms Duke has good size for a point guard and looks more than capable of defending both guard positions. Playing against some of the countries top talent this weekend he looked like he was on a mission to prove himself. In the games I watched he sank 3-pointers, got to the basket and set up teammates, and I would say mission accomplished. Currently the big guard holds offers from Towson, Niagara, and North Carolina A&T and I would be shocked if more aren't on the way.
PF Ryan Jones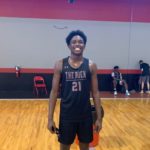 Ryan Jones 6'9" | PF The Rock | 2024 State FL 6-8 2024
In my opinion the breakout player of the weekend was Ryan Jones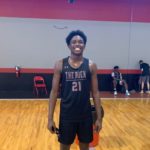 Ryan Jones 6'9" | PF The Rock | 2024 State FL . He started off showing no fear against powerhouse Montverde Academy scoring nine points. Against Westminster academy