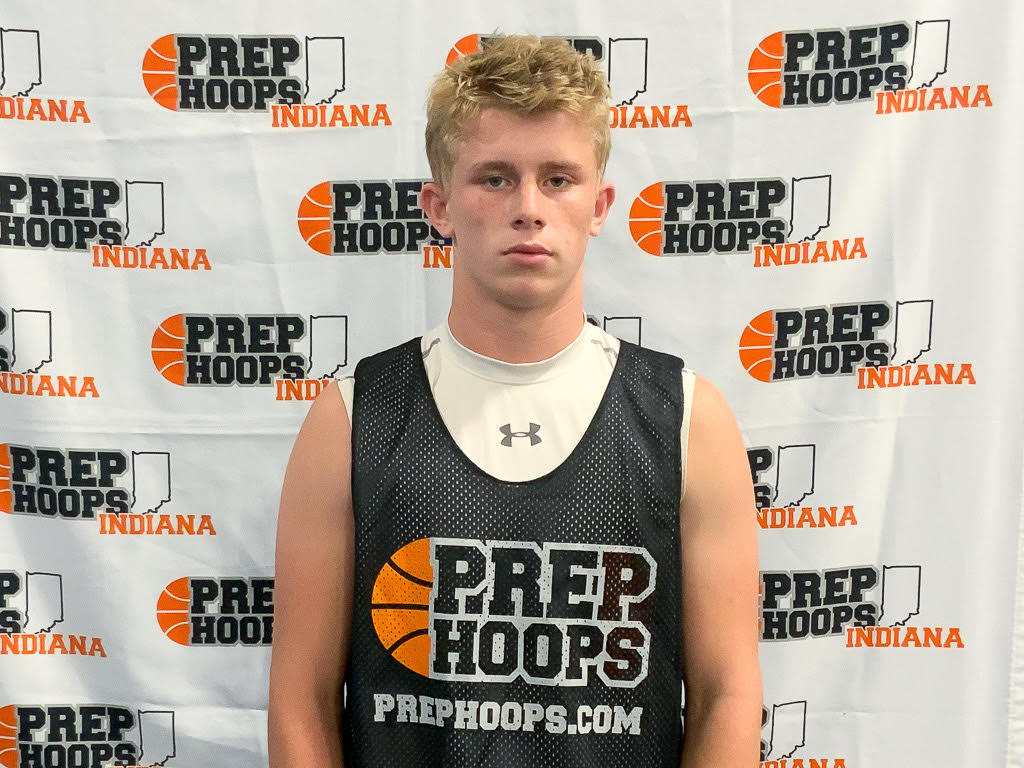 Posted On: 09/28/20 2:35 PM
Over this past weekend, PrepHoops Indiana put on their 7th annual Senior Showcase in Fort Wayne, IN. This was a massive event and tons of seniors from 6 different states were able to showoff their talent and skills to over 120 college coaches that watched both in-person and virtually. Over the next few weeks, we are going to breakdown each team and evaluate each player from that team. Today, we look at Team 1.   
Team 1:
Logan Van Essen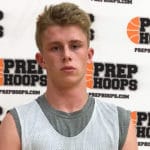 Logan Van Essen 6'0" | PG Illiana Christian | 2021 State IN – 6'1″ PG 2021 – Illiana Christian IN:
Van Essen is a small but tough lead guard. Real smart player both on and off the court. Did a good job in creating good shots for both him and his teammates. One play that showed just how tough he is was his "and 1" off a aggressive drive in his second game. Love his willingness to step up in big moments. Easily can play at the next level given the right opportunity. 
Zaire Monroe Zaire Monroe 6'1" | SF Lloyd Memorial | 2021 State KY – 6'2″ SG – Lloyd Memorial KY:
Monroe is a fast player that has the ability to switch it up between the guard and wing spot. Has a long body and looks to have some strength as well. Gets to the rim pretty easily but needs to work on finishing a bit more. Solid defender and had a nice block at the top of key. Like his energy and work ethic on the floor. Just needs to continue to put some things together on the offense.    
Tyson Johnson – 6'3″ SG – Lewis Cass IN:
Johnson is a taller shooting guard that has a good amount of aggressiveness to his game. Fairly good rebounder and has a good motor on him. The game that I watched live he had a real nice lob pass that resulted in a bucket. Plays more of the shooting guard role right now but would probably transition to more of playing on the ball at the next level. Need to see a bit more scoring but overall he had a solid performance.      
Jackson Miracle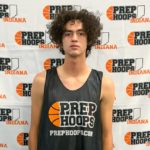 Jackson Miracle 6'5" | SF Bedford North Lawrence | 2021 State IN – 6'5″ SF/PF – Bedford North Lawrence IN:
Miracle is a long, thin forward that played real hard at this event. Would say he is a undersized 4 but has the ability to play both down low and on the wing depending on the matchups. Was real aggressive on the boards and gave his team some second chance points. Really noticed he has some underrated court vision especially with a play in his second game where he had a rebound and was able to find and kick it out to the open man for a 3 point bucket. He is on track to breakout in his upcoming senior year.     
Mason Nicholson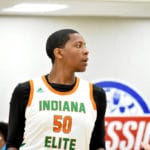 Mason Nicholson 6'8" | C Gary West | 2021 State IN – 6'9″ C – Gary West IN:
Nicholson is a big, bruising post player who has great size and enough strength to play with anyone. This was arguably the best I have seen the big man. Was all over the floor on both ends and his energy level was high. Offense was really connecting around the rim and he was real active on the defensive end with a good amount of blocks and rebounds. Cardio looked better but still needs some work. Real good showing from Nicholson as he was arguably the best big man there.  
Elijah Beil – 5'10″ PG – Linden MI:
Beil is a short lead guard that has some good ball IQ. Plays tough and does not let his size limit his playing. Shoots it pretty well off the catch as he had a few 3s off of that. Would not go as far to say he is a combo guard but he can play well off the ball from time to time. Defense looked solid as well. 
Cale Wireman Cale Wireman 5'11" | PG Kouts | 2021 State IN – 6'0″ PG – Kouts IN:
Wireman is a smaller lead guard with a long body frame. Super tough player and real fast going north and south. Did not shoot the ball a ton as he looked to get to the basket a tad more. One of the smarter players I saw and his ball handles are real solid. Underrated player that has the opportunity to play at the next level.    
Caleb Corro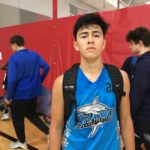 Caleb Corro 5'11" | PG St. Patrick's | 2021 State IL – 6'1″ PG – St. Patrick IL:
Corro is a lead guard with a high IQ both on and off the court. Good defender and has some great passing ability. Pretty creative and crafty on offense and showed that he can play on and off the ball. Played very hard on both ends and showed off a smooth jumper as well. Overall, Corro had a real solid showing.  
Cameron Banks Cameron Banks 6'3" | SG Heritage Hills | 2021 State IN – 6'4″ SG – Heritage Hills IN:
Banks is a big,stong guard who has the skill to do a lot of things. For his size he is a good ball handler and his frame helps him a ton on the drive. Looked to be at his best in the transition game. Would have liked to have seen his jumper a bit more to see if it has improved any. Just based on his athleticism and size alone, he has got some good potential in him.    
Eddie Jones – 6'6″ PF – Indianapolis Pike IN:
Jones is a big forward with ton of athletic ability. Pretty good scorer and has a nice baseline jumper. Gets to the line often and looked to be pretty tough in the post area. Long body that helps him a ton on the defensive end and he can guard both the wing and post spots. Still needs to continue to fine-tune some things but overall looked to showoff the potential he has. Could be a breakout player in his senior year.