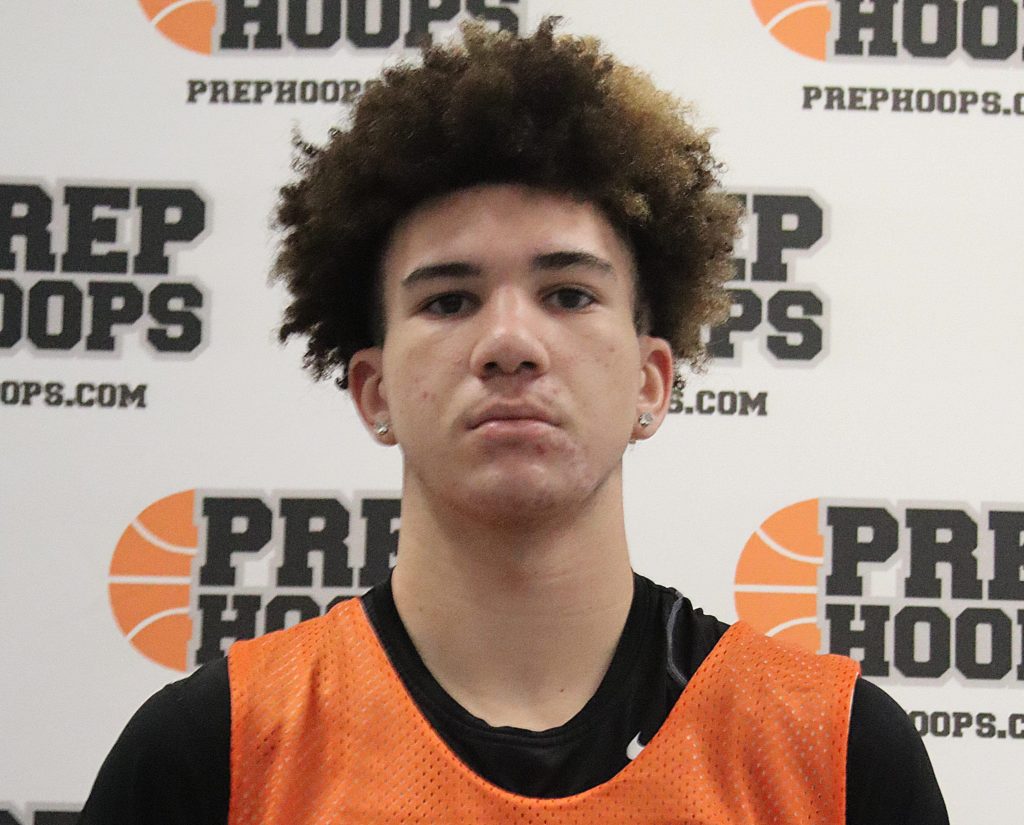 Posted On: 09/22/20 6:36 PM
The Prep Hoops Top 250 launched showcase season for the company on Saturday in Orlando with 231 high school prospects.
There was a ton of competition and hard play. Kids were playing together and really listening to our coaches and making sure they made plays in front of the many media members in the gym.
Here is a look at Part 2 of the top standouts from the 2021-2022 classes.
Dominic Gooden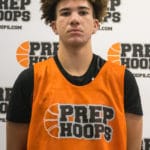 Dominic Gooden 6'0" | CG PHS Academy | 2022 State FL | 6-1 | Sickles
In the two games that I saw Gooden play, he was nearly unstoppable from long range. He is laser-focused as a jump shooter and ballhandler. He is gifted as they come with the ball in his hands and for a Sickles team that will have a trio of 2022 speedy and dynamic guards that include Gooden, it should be a fun year for the Class 7A program. The strides that he has made from last season to now are flat out impressive. Gooden is a gamer and with his mixture of tenacity, playmaking ability and overall scoring, he will be one of the most talked-about juniors in the Tampa Bay area this fall. Colleges need to take notice right now.
Dominic Gooden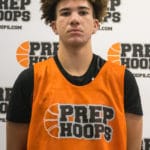 Dominic Gooden 6'0" | CG PHS Academy | 2022 State FL | 6-1 | Sickles In the two games that I saw Gooden play, he was nearly unstoppable from long range. He is laser-focused as a jump shooter and ballhandler. He is gifted as they come with the ball in his hands and for a Sickles team that will have a trio of 2022 speedy and dynamic guards that include Gooden, it should be a fun year for the Class 7A program. The strides that he has made from last season to now are flat out impressive. Gooden is a gamer and with his mixture of tenacity, playmaking ability and overall scoring, he will be one of the most talked-about juniors in the Tampa Bay area this fall. Colleges need to take notice right now. Jahsean Corbett Jahsean Corbett 6'6" | SF West Oaks | 2021 State FL | 6-6 | West Oaks Corbett was tremendous all day long. He was getting to the cup and doing plenty on the break. The length of Corbett is a major issue. The 2021 wing's overall confidence that he is playing with currently is at an all-time high. As long as he takes the next step to fill out his frame further, then Corbett will only increase his stock further. He did plenty as a shooter, shot blocker and playmaker to prove his worth. Denver, Samford and Stetson have offered. Suiting up at a deep West Oaks in the SIAA, Corbett is in for a big senior season. Jarveil Gainey Jarveil Gainey 6'3" | CG Eastside | 2021 State FL | 6-0 | Eastside There aren't many point guards with the patience, vision and overall calmness of Gainey. Yes, he can shoot the ball, but most importantly he is vocal and decisive with his next move. He gets everyone going and adds a ton to the plate as a tenacious defender. Gainey has room to add muscle but as of now, he is flourishing as a talented point man who does the right thing offensively almost always. He holds offers from UNC Asheville, UNF, Southeastern Louisana and Bethune Cookman. More will come this fall for the 2021 Eastside guard. Jaythan Bosch | 6-0 | Downey Christian When a college program is looking for a crafty point guard who shows up offensively on basically every possession than Bosch is your man. The 2021 guard is speedy as can be, feeds others with sweet passes and can get inside in flurries. He has a streetball type of offensive ability in his game and as his defense comes up, the more looks he will generate from college programs. Bosch was scoring often alongside two highly gifted underclassmen, 2023 Windermere forward Sean Stewart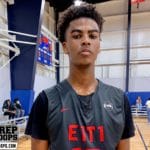 Sean Stewart 6'8" | PF Windermere | 2023 State #64 Nation FL and 2024 NSU University School guard Julian Granville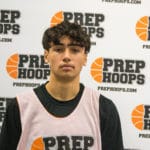 Julian Granville 6'3" | PG NSU University | 2024 State FL . Bosch is a major factor on offense. Oteman Delancy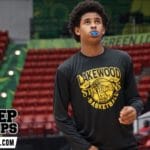 Oteman Delancy 6'5" | SF Lakewood | 2021 State FL | 6-5 | Lakewood There is no doubt what lies ahead for Delancy this fall at Lakewood. He is the clear cut leader after being a big piece for this athletic squad the past two seasons. The 2021 jumbo guard is clearly focused on the task and he crushed his opportunities on Saturday getting to the rack often and finishing. A stand up 3-point shooter who loves to get going from the corners, he made his shots but his aggression and energy were a joy to watch. Delancy is locked in right now and that bodes well for his future. Laziz Talipov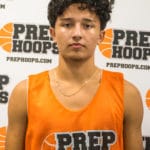 Laziz Talipov 6'0" | CG Trinity Prep | 2021 State FL | 6-2 | Trinity Prep  Growing in height and adding some strength in his upper body, Talipov played very hard at the expo. He's known for his gifted jump shot, but I really thought he flourished in transition, getting up and down the floor as a finisher and quick and smart passer. Talipov took a step forward last season at Trinity Prep and showed well at the Team Parsons showcases this summer. It was more of the same here and I expect him to draw the attention of college programs that need a versatile point guard in the 2021 class. Jaden Golston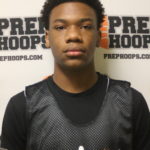 Jaden Golston 6'5" | CG Montverde | 2021 State FL | 6-5 | Montverde A participant at the expo in all four of his high school seasons, we've seen Golston grow in height and maturity. He walked in the gym looking completely different, tacking on some serious muscle and it translated well on the floor. He's a gifted 3-point shooter as shown last season. The 2021 guard was shooting it with ease on Saturday but his ability to find good spots inside on both ends of the floor stood out. Golston is making strides and clearly is getting in the weight room and more training sessions than ever. He's a good student and prospect who simply loves the game and will make a college program look smart. ICYMI: Prep Hoops Top 250 Expo: Best Overall Performers Prep Hoops Top 250 Standouts: 2021-2022 (Part 1)           View this post on Instagram                   @jarvyxx got buckets @prephoopsfl showcase event. . . . . . . #basketball #probasketball #nba #fibabasketball #nbagleague #collegebasketball #ncaabasketball #tampa #tampabasketball #d1basketball #espn #overtime #overtimenxt #slamhs #nikebasketball A post shared by @ heartandhustleelite on Sep 22, 2020 at 3:22pm PDT