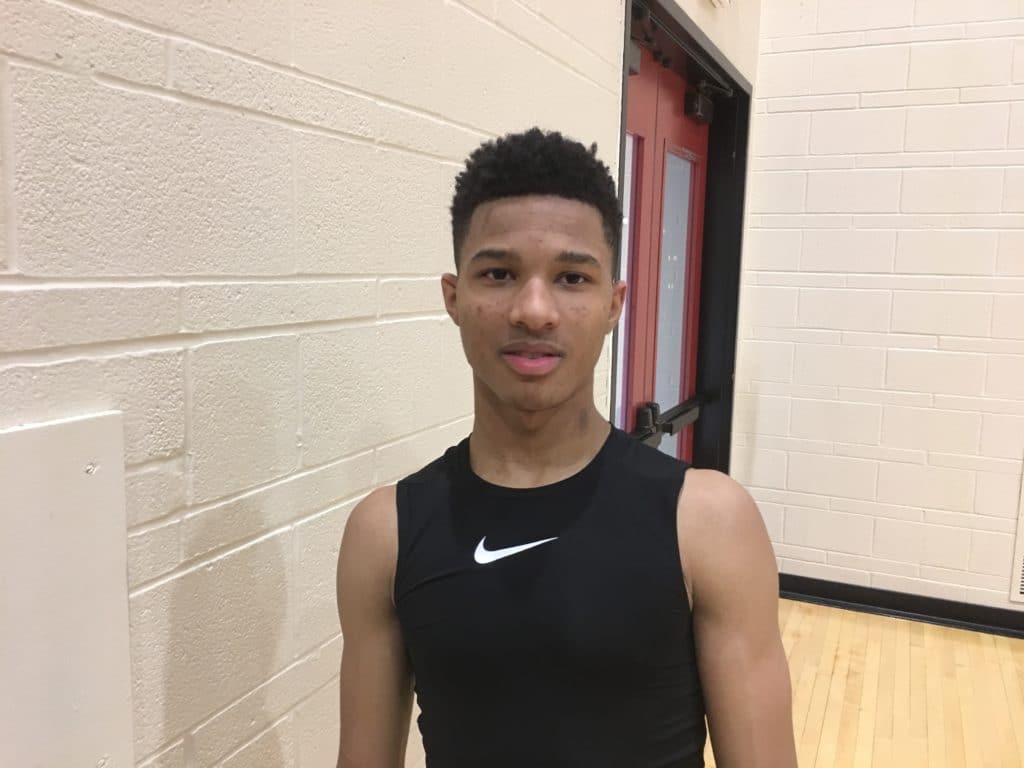 Posted On: 09/27/20 8:39 AM
Prep Hoops Missouri takes a look at the top Class of 2022 point/combo guards in the updated rankings.
Rob Martin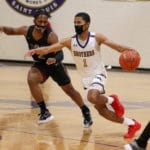 Rob Martin 5'9" | PG CBC | 2022 State MO 5'9″ CBC: A talented scoring point guard who has been the floor leader of the Cadets' back-to-back Class 5 Final Four teams. He has tremendous quickness in the open court and he is a three-level scoring threat who really excels in the pick-and-roll. He has plenty of interest from mid to high-major Division I programs.
Brian Taylor Brian Taylor 6'4" | PG DeSmet | 2022 State MO 6'3″ DeSmet: A long and athletic guard who is one of the best defensive players in the state. His instincts on the defensive end are exceptional. He has nice handles, makes good decisions with the ball and can knock down a mid-range jumper on a consistent basis.
Drenin Dinkins Drenin Dinkins 6'0" | PG South Iron | 2022 State MO 5'11″ South Iron: A Class 1 standout who is a high-scoring guard who can get buckets at all three levels. His shooting range extends well beyond the 3-point line, but he can also break down defenders off the dribble with creative escape moves to get his own shot. He has already received an offer from Drury.
Devin Carroll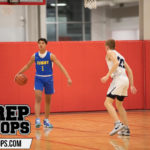 Devin Carroll 6'4" | SG Fair Grove | 2022 State MO 6'3″ Nixa: A long and lanky southpaw guard who was really impressive this summer with Missouri Flight. He has smooth handles and he can get by defenders while making it look effortless. His passing skills are excellent and he can knock down 3-pointers from 25 feet.
Cohl Vaden Cohl Vaden 5'9" | PG Webb City | 2022 State MO 5'9″ Webb City: A talented offensive point guard who spent the month of July playing at the 17U level for a good MoKan Select team. He is a blur in the open court his speed and quickness. He also excels in a half-court offense as he can break down defenders while also being able to make perimeter jumpers. He is ready for a big junior season at Webb City.
I'Ryan Allen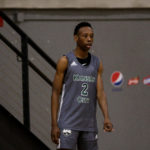 I'Ryan Allen 6'2" | PG Ruskin | 2022 State MO 6'2″ Raymore-Peculiar: A smooth two-way guard who was a big factor on Ray-Pec's outstanding team that advanced to the Class 5 state quarterfinals. He is a confident ball hawk defensively with his length and tenacity. He has a quick first step and long stride to get into the lane for his mid-range jumper.
Alex Bessani 6'2″ Lee's Summit: An excellent combo guard who put in an excellent summer while playing up at the 17U level for the Missouri Hawks. He is a creative offensive player who can handle the ball and make plays for his teammates. He is also a confident bucket-getter with a nice perimeter stroke and the ability to score in the lane.
Larry Abbey Larry Abbey 5'9" | PG University City | 2022 State MO 5'9″ University City: A creative floor general with a strong body and good quickness. He stays low on the dribble and has smooth handles and excellent court vision to drop dimes from all angles. He can also go on stretches when he can get buckets when the situation calls for it.
Tevin Gowins Tevin Gowins 5'10" | PG Hazelwood Central | 2022 State MO 5'9″ Hazelwood Central: A talented pass-first point guard who is the consummate floor leader. He is always looking to set up his teammates and he can also make those open 3-pointers. He is also a very good on-ball defender who can set the tone for his team.