One part of the new rankings I want to take a look at is the under-the-radar prospects who fall in between the ranks #15-#100. These are players of all classes who I think had a standout year this past season and didn't get the notice they deserved and should have a good season this upcoming season. 
Andrew Formanek Andrew Formanek 6'6" | PF Clear Lake | 2021 State IA – Clear Lake High School (3A), Forward – #78 Player in Iowa
Andrew Formanek Andrew Formanek 6'6" | PF Clear Lake | 2021 State IA is the first name on this list for his almost double-double averages that he had this past season posting a nearly 16 points per game and 10 rebounds per game. Formanek is athletic and likes to run the floor in transition. He is tall and strong and is also an impressive player on the football field. He can shoot the 15 foot jumper but also has the ability to take it to the hoop with a strong right hand. He can catch it in the post and mix it up a bit with some back to the basket moves. When he's around the rim he has nice touch and finishes well through contact. Formanek will be a key cog in the lineup this season for the Lions.
Dane Fuller Dane Fuller 5'10" | CG Dike-New Hartford | 2021 State IA – Dike-New Hartford High School (2A), CG – #99 Player in Iowa
Fuller accomplished an 18 point per game threshold this past season shooting it at a 50% clip from the field. Fuller is a good shooter off the catch, and can also get his own shot off the dribble pull-up as well. He gets good verticality on his shot, making it hard for opponents to defend against. Fuller can also do it inside the paint and finishes at the rim well through contact and with some flare. On defense he has active hands and provides good on-ball pressure. Fuller will look to take his scoring to another level this season being the go-to man offensively.
Colin McAleer Colin McAleer 6'3" | SG Ankeny Centennial | 2021 State IA – Ankeny Centennial High School (4A), Wing – #48 Player in Iowa
I liked the way McAleer shot the ball efficiently for the Jaguars. He averaged 7.5 points per game on 37.5% shooting from the 3 point line. He shoots it well off the catch and his delivery is really pure. He could be a good 3-and-D prospect at the next level with the way he can shoot it and play defense at a higher level for his team. He can also attack closeouts when the defense chases him off the line and can finish at the rim. He uses size well to shoot over the defense and has good movement to get open. McAleer should be in line for an uptick in production this upcoming year. 
Max Roquet Max Roquet 6'6" | C Johnston | 2021 State IA – Johnston High School (4A), Post – #40 Player in Iowa
Being an 11.5 point per game and nearly 10 rebounds per game in the CIML should bring attention, and it will as Roquet is the returning leading scorer on a truly loaded team. Roquet can shoot it off the catch out to the 3 point line, though he doesn't shoot it often. He is athletic and runs the floor well for easy buckets in transition. He is long with his athleticism and effects shots on the defensive end. He has a strong hand that he likes to go around the rim to finish plays off. Expecting Johnston to be a solid team this year and Roquet to be a catalyst in the middle of the paint would not be off base.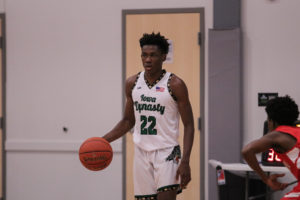 Byron Benton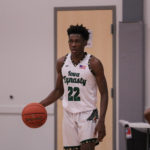 Byron Benton 6'0" | CG City | 2021 State IA – Iowa City High School (4A), CG – #86 Player in Iowa
Benton averaged 9 points per game but produced 3.5 assists per game to go along with almost 2 steals per game. Benton is a good shooter off the catch but is still developing his perimeter shot. He is good at creating shots for his teammates and is able to find the open man when he goes off the dribble. Benton is really quick and that makes him dangerous off the dribble and also in turn makes him a good on-ball defender. Benton will be a viable option on offense, but he could progress into being a top assist leader in 4A.
Dashawn Linnen Dashawn Linnen 6'3" | SG Lake Mills | 2021 State IA – Lake Mills High School (1A), Wing – #83 Player in Iowa
Apart of a two-headed scoring monster this past season averaging 19 points per game on 60% shooting from the field. Linnen is a hard driver who is quick off the dribble but is a really efficient shooter from the perimeter with a 36% shooting percentage. To go along with his shooting, he has range and can get hot if the defense lets him. On the drive he is able to finish with both hands around the rim but also can score on the run from the mid-range with a touch on his floater. He has good size for the wing and will be the lone go-to scorer this year for the Bulldogs.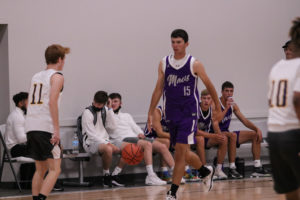 Ethan O'Donnell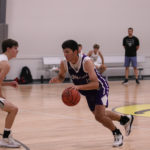 Ethan O'Donnell 6'4" | SF Liberty | 2021 State IA – Iowa City Liberty High School (4A), Wing – #53 Player in Iowa
An efficient stat stuffer is Ethan O'Donnell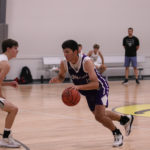 Ethan O'Donnell 6'4" | SF Liberty | 2021 State IA with 7 points per game, 3 assists per game, and 3 rebounds per game. Good shooter off the catch and can come off of screens effectively to make open shots. He is a good decision-maker with the ball in his hands and attacks defenders on the close-outs. He has a quick release to his shot and likes to run the lanes in transition to get easy buckets. A long and patient player that allows the play to develop. Expecting an uptick in his efficiency this year for the Lightning.
Keyshaun Brooks Keyshaun Brooks 6'1" | CG Ames | 2021 State IA – Ames High School (4A), Guard – #43 Player in Iowa
With Tamin Lipsey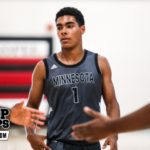 Tamin Lipsey 6'1" | PG Ames | 2022 State #163 Nation IA out this past season with a knee injury, Brooks picked up the scoring production with 15 points per game on 45% shooting overall and 39% from the perimeter. Brooks is a good shooter off the catch and off the dribble which puts the pressure on the defense. He has a quick first step that allows him to get passed the defender and out in transition to score the ball. He gets into passing lanes and disrupts the flow of the opponent's offense with active hands. He is a good guard who does well to get teammates involved and is willing to make the extra pass to an open teammate. With Lipsey back, Brooks will have a partner to put the ball in the basket. 
Jamari Smith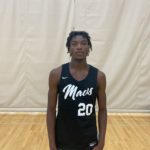 Jamari Smith 6'4" | SF Hempstead | 2021 State IA – Dubuque Hempstead High School (4A), Wing – #36 Player in Iowa
The jack of all trades payer for Hempstead averaging 14 points per game, 2.5 assists per game, almost 5 rebounds per game, 2 steals and 1 block per game. He is a good shooter off the catch and shot it for 36% from the 3 point line. Smith is athletic and uses it to be a good defensive stopper by blocking shots and being a good on-ball defender. He can lead the break and find a teammate or score the ball in transition where he's at his best. Good, long wing rebounder who crashes the boards well. Smith will be the second scorer to Michael Duax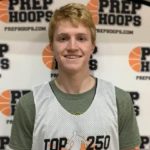 Michael Duax 6'5" | SF Hempstead | 2021 State IA , but will put up productive numbers for the Mustangs.
Jacob Townsend Jacob Townsend 6'4" | SF Pleasant Valley | 2021 State IA – Pleasant Valley High School (4A), Wing – #47 Player in Iowa
The leading scorer for the Spartans with 12 points per game on 46% shooting on the court. Townsend has a nice go-to spin move off the dribble that creates space and gets him going towards the basket. He is athletic and can finish above the rim. Makes the most of his points inside the arch as he doesn't shoot the 3 point shot often. He has quick footwork and the ability to control the basketball while keeping up to speed with the game. He's at his best in transition and in the open court where he has space to make a move towards the basket. Townsend was the playmaker this past season and you can continue to assume he will be in the same position again this year.