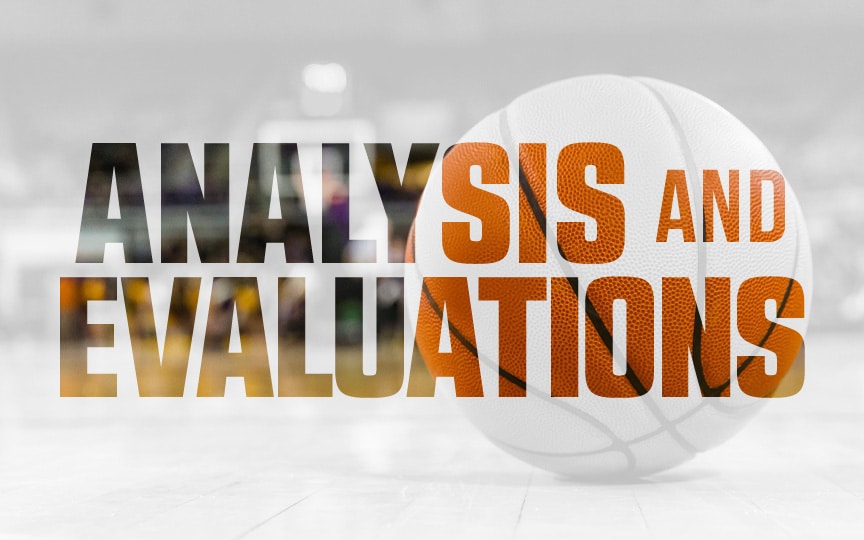 Posted On: 09/16/20 11:57 AM
Today's focus of our grassroots wrap-up series is the talent-stocked OSA Crusaders squad. 
Hunter Sallis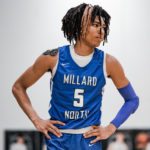 Hunter Sallis 6'4" | CG Millard North | 2021 State #8 Nation NE – 6'4″ CG
Everything Hunter Sallis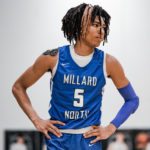 Hunter Sallis 6'4" | CG Millard North | 2021 State #8 Nation NE does on the basketball court, he does it effortlessly and with grace. He glides to the rim and finds any angle he pleases and finishes with either hand using a dunk, scoop shot, layup, or floater. The athleticism and explosiveness is apparent from a single highlight, but his greatness is supported by strong fundamentals. His hand placements and arm movements while driving make an already difficult drive that much more impossible to guard. He shows the same fundamental attention on defense when navigating screens and keeping his hands active. He stays active and alert on defense and shows great anticipation several times a game. 
Tucker DeVries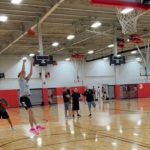 Tucker DeVries 6'7" | SF Waukee | 2021 State #123 Nation IA – 6'7″ SF
If you weren't content with having the best prospect in Nebraska, it only makes sense to pair him with the top player in Iowa. Tucker is very similar to Sallis in how he makes the game look so easy to him. The biggest factor contributing to his rise over the past year is not improved physicality or skill building, but the game slowing down for him. He makes impressive passes with both hands. He is also learning to use his gravity as an offensive assassin to deliver easy looks for those around him. He is developing a solid post game that he can use when he finds desirable matchups. He has one of the smoothest games in the entire Midwest and I expect more high-level schools to follow Drake, Creighton, and Florida in offering DeVries.
Denim Johnson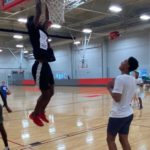 Denim Johnson 6'1" | CG Omaha Central | 2021 State NE – 6'1″ CG
Denim posesses a unique combination of strength and speed. He uses these skills to hound perimeter players defensively and remain sturdy in the paint. He brings a high motor to the court, which really transforms his ceiling as a player. He applies that energy and ability to relentlessly attack the glass. At 6'1″, he also shows an impressive ability to challenge shots at the rim.
Danair Dempsey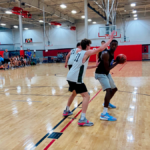 Danair Dempsey 6'6" | PF Papillion-LaVista South | 2021 State NE – 6'6″ PF
Danair is my favorite prospect on this entire roster. If I had to choose one player type to build a modern team around, it might look something like Dempsey. His athleticism is in the top echelon of players in this class. He showed elite shot-blocking ability for OSA this summer thanks to his jumping ability and wingspan. He has the skills to block the shot, dribble from end to end, and score or create. He brings energy each game which is deadly with what he brings to the court physically. He showcased improvement with his passing skills and vision this summer.
Saint Thomas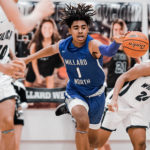 Saint Thomas 6'6" | CG Millard North | 2021 State NE – 6'6″ SF
Saint has one of the more diverse skill sets in his class. To start, he's a very patient offensive player. He has strength and he knows it, so he can bump and shield his defender while scanning the court and plotting his next move. When driving, he is great at bumping his defender off their mark to create space. He has worked out a nice pull-up game for himself, too. Defensively, he stays in front of his man and forces tough shots consistently.
Jadin Johnson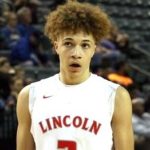 Jadin Johnson 6'4" | PG Millard North | 2021 State NE – 6'4″ PG
Pace is Jadin's best friend. It is difficult to slow him down or speed him up against his will which keeps him a step ahead of the defense. His value isn't rooted in any elite abilities, but he has virtually no glaring weaknesses. He is effective and engaged on or off the ball. He won't do anything very flashy, but he can make plays for his teammates on almost every possession. He has turned himself into a very reliable spot-up shooter, as well.
Lucas Vogt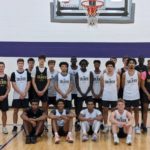 Lucas Vogt 5'11" | PG BRLD | 2021 State NE – 5'11″ PG
Lucas is one of the better pure point guards in this 2021 Nebraska class. His height obviously puts him at a disadvantage, but he makes the right play most times, and will never be caught forcing his own scoring. He will give you effort and energy on both ends regardless of how many shot attempts he accrues, making him a key piece for this OSA team. He is strong when handling the ball and will rarely turn it over due to a mishandling. Most of his turnovers come from deflections, most likely stemming from his lack of length.