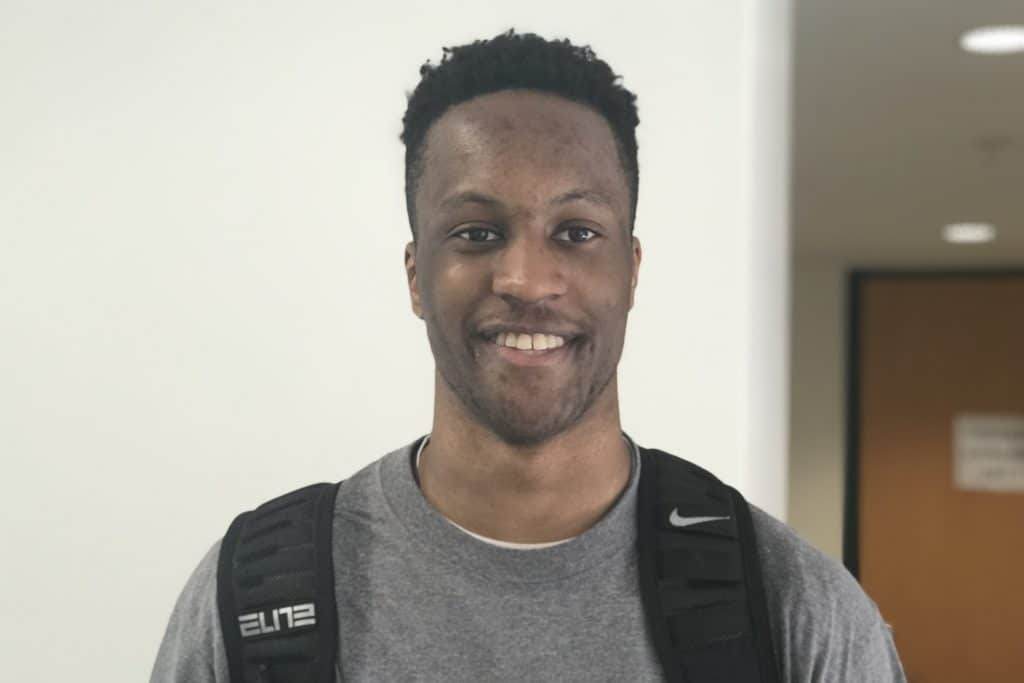 Posted On: 09/29/20 5:00 AM
Utility players are an essential part of a successful team. Not everyone will be asked to score, so it's imperative to find other ways to contribute to wins. This article aims to highlight 10 underrated utility players from the local class of 2021.
Afamdi Achufusi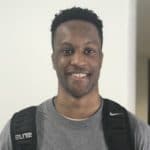 Afamdi Achufusi 6'4" | SF Sidwell Friends | 2021 State MD | Sidwell Friends (DC)
Achufusi is a tall guard that excels on the defensive end. Put him on the opposing team's perimeter player and he will accept the challenge. Offensively, Achufusi plays a mature brand of basketball. He is patient with the ball and tends to recognize and exploit mismatches. Achufusi is best in the post where he utilizes his size against smaller foes. 
Obinna Chuke | Potomac School (VA)
Chuke is a lanky wing who has quietly carved out a key two-way role at Potomac School. Offensively, he is a reliable floor spacer who can consistently make spot-up threes. Chuke's potential as a wing defender is intriguing. He is active on the glass and is not afraid to take one in the chest. 
James Gross Jr. James Gross Jr. 6'3" | CG Rock Creek Christian | 2021 State MD | Rock Creek Christian (MD)
Gross is an ideal player for the small-ball era. He is a premier athlete who has the strength to play down low and the quickness to hold his own on the perimeter. Gross is a creative shot-maker who can be very effective when his shot is falling. Passing is perhaps his most underrated trait. Gross can thread the needle but will also not hesitate to make the simple play.
Saveon Jackson Saveon Jackson 6'0" | CG KIPP | 2021 State MD | KIPP (DC)
You can't argue Jackson's pedigree as a winner. He's an extremely versatile player who can guard multiple positions well. Rebounding is one of Jackson's strengths. He is a grab-and-go threat who likes to get out and run in space. Around the basket, Jackson is built to embrace contact, which he does exceptionally well. 
Jack Jensen Jack Jensen 6'8" | C Paul VI | 2021 State VA | Paul VI (VA)
Jensen is an energizer bunny in the front-court with a motor that never stops. He is a tall forward who is disruptive because of his length. Jensen is almost as good at guarding on the perimeter as he is in the paint. He also has tremendous hands which help him rebound, catch and finish efficiently around the basket. You don't want to leave Jensen open on the perimeter though because he can knock down the trey ball if left open.  
Jerrell McCready Jerrell McCready 6'4" | SF Thomas Stone | 2022 MD | Thomas Stone (MD)
McCready is an efficient wing who makes a significant impact with minimal touches. One way he makes an impact is by hitting the boards. McCready also makes smart cuts off the ball and is a crafty finisher around the basket. 
Will Reynolds Will Reynolds 6'3" | CG DeMatha | 2021 State MD | DeMatha (MD)
Reynolds is a defensive-minded wing who jumps off the page as a result of his pure athleticism. He is also a confident shot-maker who can get hot quickly. Reynolds does not settle though. He is adept at getting downhill and is always looking to finish strongly at the rim.
Cam Smith Cam Smith 6'7" | PF Loyola | 2021 State MD | Loyola Blakefield (MD)
Smith is a terrific athlete with ideal size and a ridiculously high work rate. He is very good on the defensive end because he can switch and has the desire to work hard on every possession. Smith has improved as a spot-up three-point threat but is also is a bonafide lob threat and inside finisher.
Xzavier Long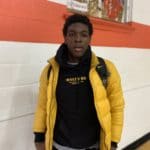 Xzavier Long 6'6" | PF VA Academy | 2021 State VA | Virginia Academy (VA)
Long can change the complexion of the game with the havoc he wreaks defensively. The tall wing is an absolute menace who prefers to pick up full court and deny his man. Offensively, Long is very versatile. He is comfortable operating with the ball in his hands in many different scenarios and showcases a good feel for the game. 
Sage Uwemedimo | Bishop Ireton (VA)
Uwemedimo's biggest selling point is probably his athleticism. He is a high-flyer who jumps out of the gym and can invigorate the team with one play. Uwemedimo's defensive potential is considerable. He covers lots of ground, creates deflections regularly, and is a sneaky-good rim protector.