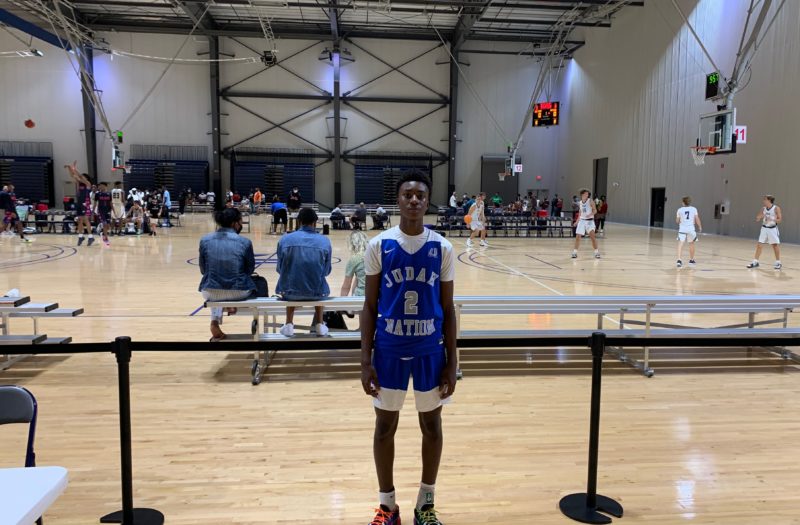 Posted On: 08/5/20 11:21 AM
This weekend I made the seven hour trip up to Cartersville, Georgia for the Prep Hoops event: Proving Grounds. Across two long days of basketball I was able to see several college level players. These are a few of the Guards who stood out:
PG Anthony Robinson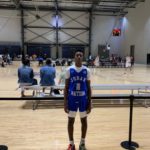 Anthony Robinson 6'1" | PG Florida High | 2023 State #135 Nation FL 6-0 (Judah Nation) HS: FSU School 2023 U-17
Playing up several years in competition, Robinson was still able to make a large impact for Judah Nation. Despite not being as physically developed as the much older competition, the shifty guard was still able score 12 points in the semifinal against a talented Alabama Celtics team. With a quick crossover, he was able to get to the rim, and also sank a pair of 3-pointers. On defense, he made plays getting into passing lanes, and sacrificed his body taking a charge. Robinson will only get better with time, as his body continues to mature. Recruiting wise the extremely quick point guard has an offer from Auburn, and many others are beginning to take notice.
SG Nick Lowery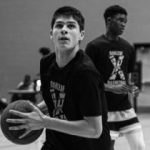 Nick Lowery 6'2" | SG Bishop Snyder | 2022 State FL 6-1 (Cream City Southeast) HS: Bishop Snyder 2022 U-16
A deadeye 3- point shooter, Lowery had success from deep off the catch and shoot, as well as off the dribble. Against a tough Deep South Blue Devils team, he sank five 3-pointers on his way to 18 points. In another game against the Auburn Raptors, Lowery scored more going to the basket, and shooting from the mid range finishing with 14 points. With crafty handles, and a basketball IQ that is well beyond his years, Lowery looks to have a bright future ahead of him. Transferring next season to Bishop Snyder from Live Oak, he will be one of top guards in Jacksonville over the next two years. This is a player that high academic schools should keep tabs on as he maintains a 4.0 GPA.
PG Devean Knowles 5-11(Cream City Southeast) HS: Impact Christian Academy 2022 U-16
I liked Knowles when I saw him competing in Florida's state final four, and I have an even greater respect for his game now. Before going down with an injury three quarters of the way through a battle with the Deep South Blue Devils, the well rounded guard was able to score 11 points and hand out at least 4 assists. A pesky defender, Knowles was able to break down defenders off the dribble, as well as score from 3-point territory. Although time spent in the weight room would be beneficial, the guard does a lot of things that coaches can appreciate.
SG Josiah Sabino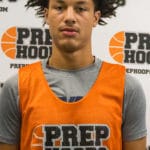 Josiah Sabino 6'4" | SG Orange Park | 2022 State FL 6-4 (904 Elite) HS: Orange Park 2022 U-17
A slasher who also thrives in transition, Sabino brings an intense approach to the game. Against the Riptide Ballers, the athletic guard was at his best attacking the basket for acrobatic finishes on his way to 26 points. With his team down by 11 at halftime, Sabino took matters into his own hands scoring 18 after the break sparking a run that almost led his team to a huge comeback win. With college coaches already taking notice, the Orange Park guard should be fun to watch over the next two seasons.
CG Will Kelly (Rod Howard Select) HS: Stuart Kramer (NC) 2022 U-16
At 6-3 with decent length, Kelly has the ability to play multiple positions out on the perimeter. On a team loaded with impressive big men, he was one of Rod Howard Select's most talented players. A deadly three-point shooter, the big guard was at his best against LA4 when he torched the nets for 22 points to go along with seven rebounds and four assists. On a few separate plays Kelly pushed the ball up the court resulting in transition points. With two more high school seasons left this is a guard that schools in the southeast should keep an eye on.