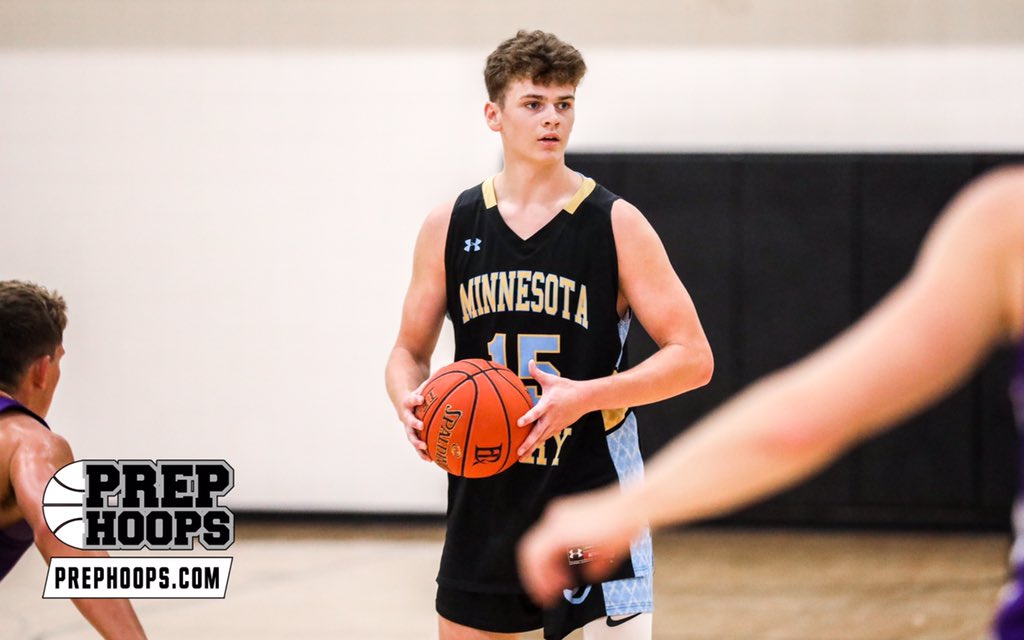 Posted On: 07/22/20 3:23 PM
Who were some of the top Summer Classic talents that performed at a high level? We get into that today at Prep Hoops.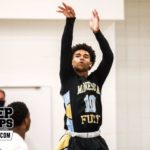 Mekhi Collins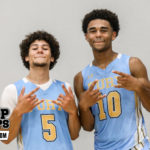 Mekhi Collins 6'5" | SF Mankato West | 2022 State MN of Minnesota Fury Wilde 16u (6'6, Forward, Mankato West, 2022).  There are guys that come along that can have massive impacts on games and only need to take shots here and there.  At the NBA level you think of Ben Wallace, Dennis Rodman, Jason Kidd, and some others.  Collins at times can be that guy with his defense, his energy, smart decisions on the offensive end, and overall extension of the coach on the floor.  Just love the way Mekhi plays. 
Thomas Diew Thomas Diew 6'7" | C St. Cloud Apollo | 2022 State MN of Minnesota Comets 16u (6'8, Center, St. Cloud Apollo, 2022). The back to the basket abilities of Thomas Diew Thomas Diew 6'7" | C St. Cloud Apollo | 2022 State MN is one thing that really caught my eye from the 16u level.  Diew is a strong low post player and his size simply wore on his opponents as more and more of his production came later in halves.  Thomas moved the ball out of the post in am impressive way allowing teammates open high percentage shots and his touch after the rapid spin or the physical back down has to have college coaches curious about his future.  
Cal Greene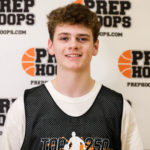 Cal Greene 6'6" | SF Mahtomedi | 2021 MN of Minnesota Fury Zurn (6'6, Forward, Mahtomedi, 2021). We know that Cal has a good frame and that he is very agile and at times explosive.  He showed that he can be a top player for his high school, but can Cal be a top player at the 17u level in the big games?  This weekend I think he answered that question with a yes.  Knocked out a couple threes and went at the rim for scores versus the Heat, rebounded strongly versus the second Heat squad, and passed the ball much smarter and with more playmaking thoughts than I knew he had in him.  
Cade Haskins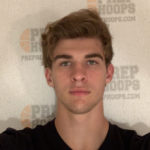 Cade Haskins 6'6" | SF DeLaSalle | 2021 State MN of D1 Minnesota (6'6, SF, DeLaSalle, 2021).  Haskins knocked out four threes and seven jumpers overall in the quarters, made another 4-5 in the semi-final, and then come the final, Heat players were chasing Cade like he was about to blow the game open with one shot.  Haskins scored three times in the final but the impact was at times even bigger. 
Andrew Morgan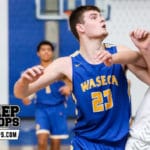 Andrew Morgan 6'9" | C Waseca | 2021 State #178 Nation MN of Minnesota Heat (6'9, PF, Waseca, 2021).  Facing the best opponents in the event in Ames, Andrew finished at a high level.  He had a bit more trouble last weekend but was still a double figure scorer against D1 Minnesota and the Fury.   Andrew was always the best rebounder on the floor and there is no debating that.  Had 22 boards combined in the final two contests.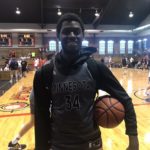 Elvis Nnaji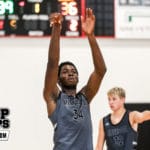 Elvis Nnaji 6'8" | C Hopkins | 2022 State #217 Nation MN of D1 Minnesota 16U (6'9, C, Hopkins, 2022).  In watching Elvis Saturday we saw the talent/potential that has so many schools salivating.  Stepped out and hit a three, ran the floor for a score, actively had a bucket, and scored with his back to the basket twice.  Then in that game Nnaji blocked three shots and chased down five boards playing half the game. 
Brandon Melchior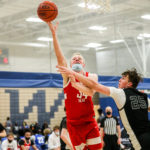 Brandon Melchior 6'9" | C Cretin-Derham Hall | 2022 State MN of Minnesota Comets 16U (6'9, C, Elk River, 2022).  Brandon should of been in the stock risers article because the improvements that he has made (from when I saw him play in March) are remarkable.  I simply can't believe how much more fluid Brandon is in the way he moves around the paint.  Rebounded physically winning battles for leverage and Brandon touched in deep post shots consistently without errors.  It will be very interesting to see what steps Brandon takes next. 
Shane Stevenson Shane Stevenson 6'6" | PF Nicollet | 2021 State MN of Minnesota Rise (6'6, PF, Nicollet, 2021).   Shane has shown that he can move away from the cup and show his skill, he has shown to be an improved rebounder, and now with the Rise he is becoming a more reliant scorer when playing against other top guys with size from around the state. Scoring 4-5 buckets a game for the Rise. 
of D1 Minnesota (6'11, C, La Lumiere Prep, 2021).  Treyton went to prep school, faced fellow nationally ranked bigs in practice all year, was coached well on how to play team defense and move the ball within the offense in the right way (and took that coaching), and added 25 pounds.  This weekend we saw Thompson score 11 in the final on seven shots, he rebounded solid, blocked a lot of shots, and overall played his role very well. 
Will Tschetter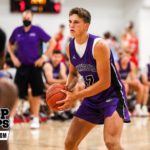 Will Tschetter 6'9" | PF Stewartville | 2021 State #96 Nation MN of Minnesota Heat Tauer (6'8, PF, Stewartville, 2021).  After plowing through some of the early games of the schedule, Will then went head to head with Francis Nwaokorie getting the upper hand with a dozen points and four assists followed by 15 points against the talent of D1 Minnesota despite foul issues.  
Dylan Wheeler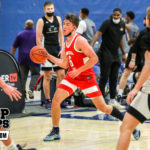 Dylan Wheeler 6'3" | SG Mounds View | 2022 State MN of Minnesota Heat MacDonald 16u (6'3, SG, Mounds View, 2022). The Heat count on Dylan for a lot and based on what we saw against the Comets Dylan has the ability to give them a lot.  He did not have a great shooting game versus the Comets but he still made two shots at the arc and four at the rim while also creating chances for others. Dylan's hustle each possession as the player willing to make the extra effort made an impression. 
Sam Zilmer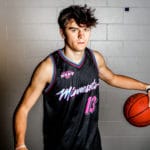 Sam Zilmer 6'5" | PF Rockford | 2022 State MN of Heat Grow 16u (6'4, Wing, Rockford, 2022).  The most consistent scorer for Heat Grow. Great shooter (9 of19 from 3 this weekend – 47 percent) but Sam also finds ways to score attacking the hoop and hitting pull ups. Played some good physical defense this weekend with over a block a game. Scored six baskets a game on average over the weekend.