In this article, we are going to take a look at some of the best performers from the class of 2023. These four players were just freshmen last season but have already begun to make a name for themselves on the court.
Jordan Carter | 6'0″ SF | Grace Christian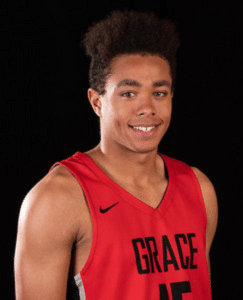 The first thing that really stands out when you watch Carter play is his strength and technique. He has outstanding play strength under the basket which allows him to put up such great rebounding numbers for a freshman. For most players his age technique is a big problem, but not for Jordan. He has tremendous footwork and his rebounding fundamentals are close to perfect. To pair along with his strength he also has a great range on the court hitting on 44% of his three-point attempts last season. Carter is a pure slasher with strong hands and a stocky body. Even at 6'0″ he already has the strength to outmuscle competition around the rim. He is already a DI baseball prospect who with time could develop into a great basketball prospect to watch out for as well.
Rodgerick Robinson | 6'1″ SG | Middleton
Robinson is a talented scorer, that's obvious from his tape. He has a knack for scoring racking up 20 games with double-digit points last season as a freshman. Averaging 14 points per game as a freshman is impressive, but when you add his 6 rebounds a 2 assist per game to that number, it makes it even that more special. Robinson had a huge impact on Middleton as a freshman winning 10 player of the game awards for Middleton last season. He loves to pull up from mid-range and he will tell you himself that's where he feels the most comfortable shooting the ball. Robinson will need to develop his playmaking ability if he plans to stick to the guard position, I could see him switching to the Small forward later down the line in his career especially with his rebounding ability that he already possesses. 
Marcel Reed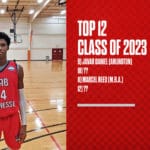 Marcel Reed 6'3" | SG M.B.A. (football) | 2023 State TN | 6'1″ G | Montgomery Bell Academy
When I say this kid is an athletic prodigy I mean it. When have you ever heard of a freshman leading his high school football team to the state playoffs as the starting quarterback while also going to state starting for his high school basketball team? Well, now you have because that's exactly what Reed did his freshman season last year. He has already established himself as an elite basketball player as well as an elite shooter. Reed has an explosive burst you don't see with most freshmen and plays loose and athletic with exceptional body control. He has some of the fastest movement skills I've ever seen from a freshman, ever. A very opportunistic player who loves making steals, but might need to work on defensive awareness. Seems to get lost on defense now and again, but always seems to make plays no matter where he is on the court. His potential is out of this world in both football and basketball. Can't wait to see where this guy is 4 years from now. 
Isaiah West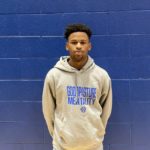 Isaiah West 6'3" | SG Goodpasture | 2023 State #132 Nation TN | 6'3″ Combo Guard | Goodpasture 
You don't see raw talent this impressive every day. West has made a name from himself playing in AAU for the NYBA Elite who just recently beat the North Coast Blue Chips and Lebron James Jr. in front of 1,000 people last April. West is a strong confident player who If things go right, is going to be a special, special player. West started out as a forward because of his height in his 8th grade season but eventually turned into a guard in the past year. He has impressive hops often going for stylish dunks rather than settling for layups which usually works out for him. If he keeps progressing West has the potential to be the next big star to come out of Tennessee. He has already picked up offers from multiple big-name D1 schools and should be expecting many more offers to come. 
blessed to receive an offer from Wake Forest University???????????? pic.twitter.com/bzFYN7QWRo

— Isaiah West (@isaiahyb23) June 16, 2020