As these Manhattan players prepare for another season, they look to finally earn the recognition they deserved. The players at this end of the list have shown that they can be put in charge of teams and carry them to success, or take a secondary role but act as an exceptionally gifted piece. These players take 16-9, and they are primed for a big season as they make their case to colleges.
16. Jordan Williams | Sophomore | High School of Environmental Studies
The High School of Environmental Studies did not have a championship season this year, but they were miles ahead of where they expected to be, and that success can mostly be attributed to sophomore Jordan Williams. Jordan Williams emerged as a bona fide scorer this season. He had his jumpshot at his disposal, but he chose to toughen up and take the ball to the hoop, demonstrating confidence in his athleticism and traffic shooting.
15. Jordan Wiggins | Junior | A. Phillip Randolph
Throughout the season, Jordan Wiggins has demonstrated his worth in his shot. Wiggins does not have eye-popping numbers compared to the rest of the city elite, but when factoring Wggins's play style and efficiency, he has done a tremendous job. Wiggins shot the lights out from three, while also being able to shoot from inside the arc. He could go from serving from a catch and shoot body to a playmaker, setting up the offense. Expect a big Junior season from Wiggins.
14. Brandon Edmund | Junior | Xavier 
The CHSAA doesn't have as much of a foothold in Manhattan as it does in other boroughs and places in the state, but Brandon Edmund has put Xavier and Manhattan back in the CHSAA conversation. Brandon Edmund has been tenacious on defense, guarding all sizes and excelling especially on the perimeter, where he can disrupt offenses and break up plays, leading the team down the court in transition.
13. Justin Rey | Sophomore | Louis Brandeis
Justin Rey's stats don't make him seem deserving of this number 13 spot, but once you take a look at his game, it becomes clear as crystal why he is a great pick for number 13. The point guard out of Louis Brandeis, Rey has put his handprint on the offense when he is on the floor, rising above all others to become the brains of the court, the traffic director and the playmaker, leading his team through success not with points, but with his passing and intangibles.
12. Donnell Campbell | Sophomore | Murry Bergtraum
While playing for an absolutely stacked Murry Bergtraum team, Campbell knew he wouldn't get the minutes he deserved, but when he got them, he made the most of them. He played as a point forward, who could collect rebounds and guard bigs on one end and speed the floor and command the offense on the other, making driving to the rim his specialty while also having an above-average jumper.
11. Edwin Daniel Linares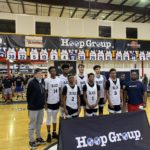 Edwin Daniel Linares 6'8" | PF Putnam Scienece | 2023 | Sophomore | W.H.E.E.L.S.
Edwin Daniel Linares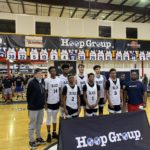 Edwin Daniel Linares 6'8" | PF Putnam Scienece | 2023 has followed the trend of many top players this season, and embrace the Atetokoumpo role of a point forward. Daniel Linares, who has already received a DI offer from Bryant, is able to grab a rebound and take five dribbles to be in a layup range at the other end, where he can contort himself around defenders. Expect a monster junior season from Linares in 2021.
10. Samuel Pohlman | Junior | Beacon
Samuel Pohlman has done exactly what Beacon asked him for, and they couldn't be more proud. Pohlman has become the point guard of his offense and set up his teammates, while he constantly drove to the rim against taller defenders. Pohlman can also shoot both on and off the ball, shooting the lights out whether its from a pass or with space he created.
9. Kasai Fontanez | Junior | Murry Bergtraum
Another member of a stacked Murry Bergtraum team, Kasai Fontanez has been overshadowed by the players in front of him, but Fontanez has still made the most of his opportunity. Fontanez has given off Lebron vibes in his career, being able to pound the paint and constantly make his way around defenders to the basket. Fontanez adds to his game with a sweet jumpshot and the rare ability to guard every position.