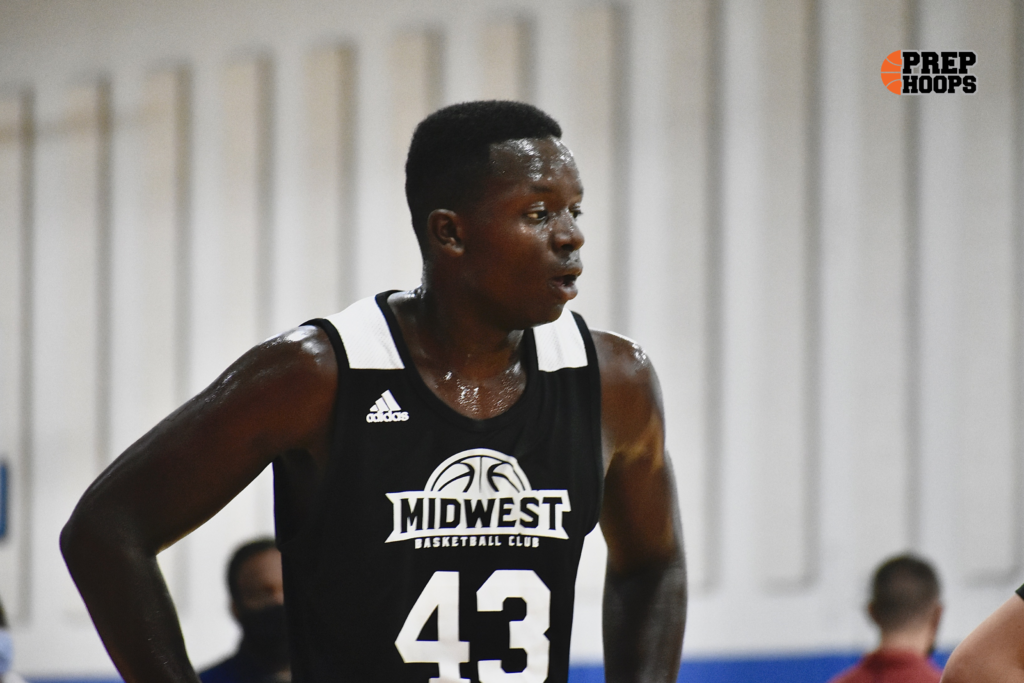 Posted On: 07/18/20 10:32 PM
We finished up Day 1 of the Prep Hoops Havoc in the Heartland Saturday night with a laundry list of players to talk about. Tonight, we bring 10 of those top guys from Saturday that we saw.
Layden Adair – 5'11 PG 2022 – Indianapolis Scecina (IN) / Indy Nets 2022
Layden is a well build guard with some strength that plays right now. Slashing through the lane a ton early. Can use his frame pretty well and is tough when he finds a defender. Willing rebounder for a guard.  Liked his motor and if he can show some more, will stay on our list of players to track following the event.
Eric Price – 6'8 C 2022 – Gary 21st (IN) / Indiana Game Select 2022
Price is a big body who really does well as a true post player. He will need to cut down his frame but has pretty good big man instincts and even showed some range today. Not sure he will be a constant deep threat but to have that in the bag right now is great.  
JJ Louden – 6'4 SG 2022 – Indianapolis Pike (IN) / EG10 2022
Louden looked pretty solid in the first game. Was really tough and aggressive at the rim. Jumper was landing and he looked pretty balanced for most of the game. Frame looks pretty strong right now and has some room to add more strength.  Has some of the tools to take over games but isn't quite there where he's putting up massive numbers.
Payton Sparks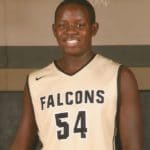 Payton Sparks 6'10" | C Winchester | 2021 State IN – 6'8 C 2021 – Winchester (IN) / Midwest Basketball Club 2021
Payton plays his first games of the summer and looked as good as ever. Physically looks in great shape and trimmed up. Was solid defensively moving well out on the wing where he was actively defending.  Has some great toughness inside and does really well when he gets time.  The Ball State commit gave his school something to look forward to.
Bryce Petty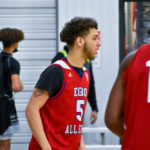 Bryce Petty 6'1" | PG Park Tudor | 2023 State IN – 5'11 PG 2023 – Bloomington North (IN) / EG10 2022
Petty is a growing lead guard who has some skill to him. Showed some signs on Saturday playing up a level. Passing and willingness on defense step up first but he does look like he is going to be a capable jump shooter.  
A.J. Lux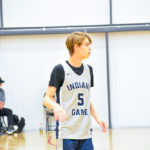 A.J. Lux 6'4" | SG Crown Point | 2023 State IN – 6'2 PG 2023 – Crown Point (IN) / Indiana Game Select 2023
Lux is a taller lead guard with pretty good IQ on the ball. Coaches kid that can pass at a high level and has the handles to stay there. Good length and likely to still grow quite a bit. He's a little all over the place with his jumper but hit a big one tonight to take the lead late and score his teams last five points of the game to secure the win.
Dylan Doss – 5'8 PG 2023 – Cathedral (IN) / Indy Nets 2023
Doss is a small but tough lead guard. Showed some good defensive instincts and had big plays on that end of the floor.  Has good speed and knows the role well. Thought his jump shot looked pretty good.  Solid, high release. Solid first viewing for him.  Has a chance to be a player in this class.  
Zane Doughty – 6'7 PF 2023 – Ben Davis (IN) / Indy Nets 2023
Zane is a tall, lean forward who has some pretty good mobility. Really liked his motor in the second half. Has moments when he can slow down usually followed by a breakout stretch. Can be tough in the paint and plays more comfortably faced up and slashing.  Should be a four-man so long as we see him shoot the ball down the road.
DJ Hughes DJ Hughes 6'8" | PF Lawrence North | 2021 State #219 Nation IN Jr. – 6'7 PF 2021 – Lawrence North (IN) / EG10 2021
Hughes continues to impress. His explosiveness is the most impressive improvement for him. If he has any sort of momentum going at the rim, he's going to explode to finish. His transition game is starting to blossom because of that. Has added weight, good and bad, but he's using it so well right now and because that physical, imposing player you want to see.
Caleb Applegate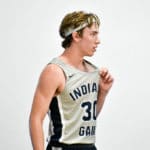 Caleb Applegate 6'2" | SG Penn | 2021 State IN – 6'3 SG 2021 – Penn (IN) / Indiana Game Select 2021
This was probably the best we have seen Caleb play. He's always had the skill but hadn't really gotten a viewing of his better games, whether due to timing or injury. But, he looks healthy, the jumper is locked in, and he's more aggressive now. If he is hunting shots tomorrow, it should be worth watching. His size, IQ, and shooting ability make him an intriguing player.