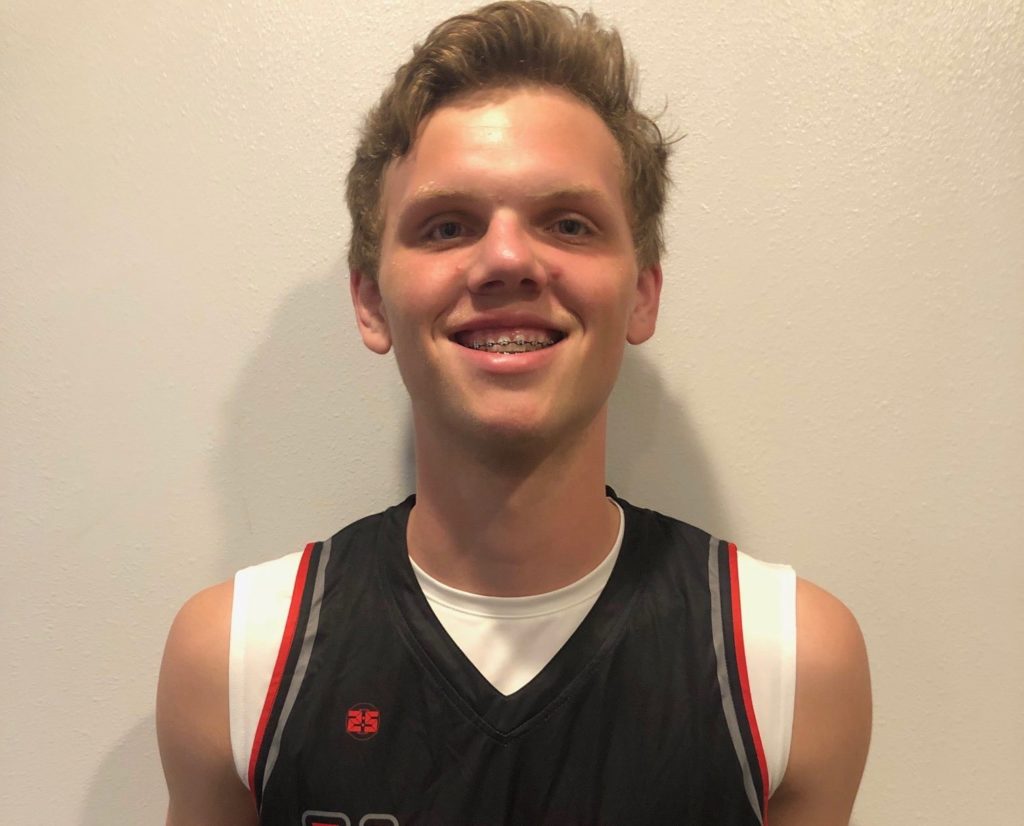 Posted On: 07/6/20 5:23 PM
What new names from Appleton are now on our radar after a weekend of Prep Hoops Circuit play?  We give you five!
David Alpers of South Dakota Venom 16s.  Six-foot-6 David Alpers was definitely one of the best rebounders in the entire event last weekend.  These were running time games and the Venom has good bigs on the bench too so David is splitting some time, but he still averaged double figure boards for the weekend.  The Sioux Falls O'Gorman frontcourt player was constantly in the right position to end the opposing team's possession and ignite his team's fast break.  David is also a very timely offensive rebounder which allowed him to score 10-11 a game as well.  One of the smartest rebounders I've seen this summer. 
Nick Bartlett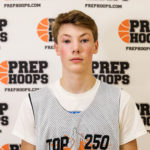 Nick Bartlett 6'2" | PG Forest Lake | 2022 State MN of Minnesota Crossfire 16s.  Forest Lake has a chance to make a nice step forward next year returning three starters and Nick Bartlett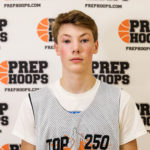 Nick Bartlett 6'2" | PG Forest Lake | 2022 State MN is one of them.  This past weekend Bartlett likely earned the "Coach's Dream" award for the way he played on both ends.  Offensively he got his double figure numbers but never was it at the expense of his team chemistry.  I love the way Nick set up his team for opportunity with excellent ball reversals and excellent cuts moving off the ball.  Defensively, Nick was even better.  He blew up set plays by splitting double screens and sprinting to spots taking away chances.  An all out effort player that sets the table, defends hard, and can get you the needed points too. 
Jackson Purcell Jackson Purcell 6'4" | SF Eastview | 2021 State MN of Minnesota Select.  Jackson isn't really a new name to Minnesota big game basketball people because he was a key piece to Eastview this year playing a key role for a good team.  And this weekend, on a very good Select team, I felt that Select played their best basketball with 6-foot-4 Jackson Purcell Jackson Purcell 6'4" | SF Eastview | 2021 State MN competing on the wing.  He was hardworking and consistent defensively, teaming with Jaelen Treml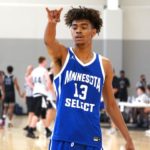 Jaelen Treml 6'4" | SF Hopkins | 2021 State MN to make a fantastic defensive pair.  Offensively Jackson was among the weekend leaders in the scorebook as he had multiple double figure scoring games using skill to touch in shots a couple times a game and mixing it with effort buckets putting his team on the board.  Love Jackson as the perfect role player that can score 5-6 buckets a game on a top team, and be a dependable defender.  
Trystan Ressler Trystan Ressler 6'2" | SG Lakeville South | 2021 State MN of Minnesota Crossfire Stone. Ressler came off the Lakeville South bench this year and has really improved.  What did he improve?  I would say two things really stood out to me from what I saw this weekend: 1) defensively the consistency is at a high rate.  Off the ball he battles to the right spot and gets to his position a high percentage of the time.  Then 2) this is a shooter!  Maybe even what you would call a pure shooter.  Ressler knocked out multiple threes in each game including a four make showing at the arc. 
Brayden Williams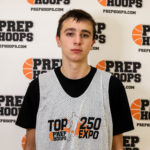 Brayden Williams 6'2" | PG Owatonna | 2022 State MN of Minnesota Select 16s. Brayden is a 6-foot-1 guard with some length to him that allows his aggressive basket attack to be extended with all kinds of touch finishes. Averaged 14-15 points a game on a much improved Owatonna team shooting nearly 50 percent from the floor as a playmaking guard.  Playing for the Select 16s, Brayden had a couple big scoring games for Select Davis including a five three point make showing that proved to be the difference in a win over Hoopstars National out of Illinois.