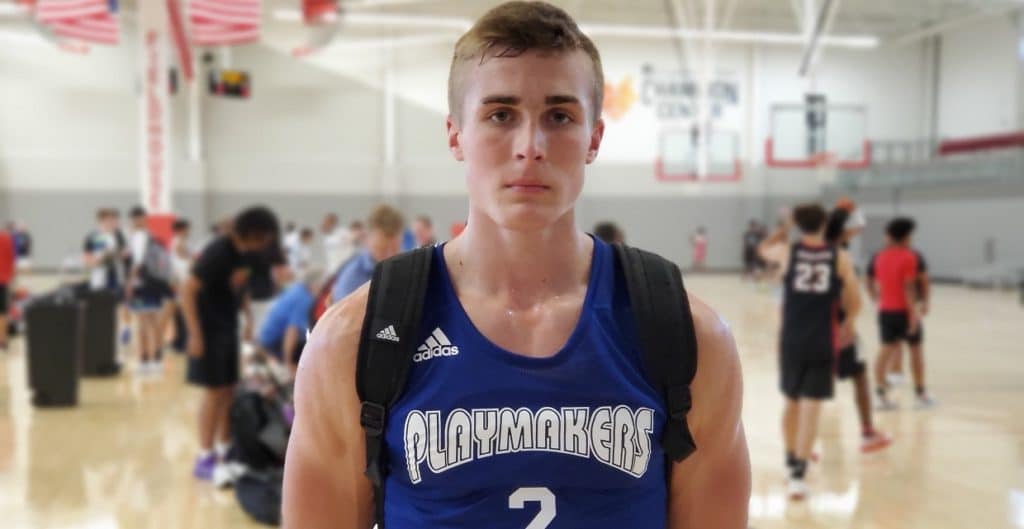 Posted On: 07/7/20 6:53 PM
10 players who helped their stock the most following the Hard Work Season Kickoff in Appleton…
Logan Arndt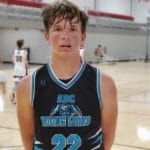 Logan Arndt 6'2" | SG Oconomowoc | 2023 State WI – 2023 – G/W – ABC Young Lions
A prospect that's taken off athletically, Arndt really looked the part this past weekend. A high motor kid that does the dirty work but has plenty of offensive skill, Arndt can impact the game in a lot of ways. He's well put together physically, can score from all three levels,  defends, and plays with passion. I have a lot more players left to see, but I think Arndt  needs to move into the top 20 in the class of 2023.
Carter Capstran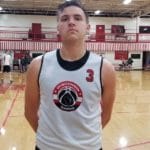 Carter Capstran 6'6" | PF Franklin | 2021 State WI – 2021 – PF – Wisconsin Independent
Capstran kind of snuck up on me a little bit this weekend.  In an age where the old school big man is kind of dying in today's game, Capstran makes it work.  He's about 6-foot-5 with a wider frame. Not a kid that's going to be able to score in transition or play above the rim, but if you get him the ball isolated on the block or the high post, Capstran has a lot of tools to score the ball.  He's a terrific mid-range fadeaway shooter. Around the rim, Capstran can finish with either hand. Also able to pull bigs away from the rim and stretch the floor, he makes a lot of people uncomfortable.  At No. 36, I don't know how much further I'll move Capstran up the rankings, but I definitely think more highly of him and his impact at the Division 2 level thanks to  his play last weekend.
Jacob Dietz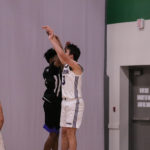 Jacob Dietz 6'3" | SG Neenah | 2021 State WI – 2021 – W – Wisconsin Crusaders
Liked the scoring skillset that Dietz showed over the weekend. He's a deadly 3-point shooter with a very high-arcing shot. I like the way he moves without the basketball and can let it fly. Dietz also has a very strong frame and upper body strength. He can take people down in the post and cause mismatch problems with other guards. He can also score fading away from the basket and did a number of things in order to create room for his shot, such as getting defenders off their feet with great  pump fakes.
Jacob Dietz Jacob Dietz 6'3" | SG Neenah | 2021 State WI Highlights with the Wisconsin Crusaders @PHCircuit HardWork SZN Kickoff! @WICrusaders pic.twitter.com/dca3kXMV7l

— Courtside Films (@CourtsideFilms) July 6, 2020
Colin Hardrick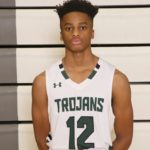 Colin Hardrick 6'3" | CG Wauwatosa West | 2022 State WI – 2023 – G/W – Wisconsin Playground Club
Demerius Shakur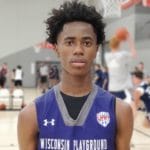 Demerius Shakur 6'2" | CG Martin Luther | 2023 State WI and Deshawn Webb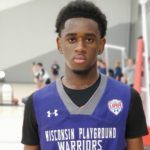 Deshawn Webb 6'3" | CG Living Word Lutheran | 2023 State WI may end up getting most of the hype among the guards at PGC, but Hardrick was solid and consistent all weekend.  Saw some film on him as a freshman, but not enough to feel comfortable for a ranking.   Definitely think Hardrick is an early top 20 candidate after this weekend.  He's already about 6-foot-3 and has a lot of room to fill out physically. Hardrick thrives in transition, can hit the 3-pointer consistently, and shows solid poise and body control for a young prospect.
Daniel Hornacek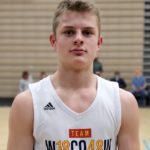 Daniel Hornacek 5'11" | PG Notre Dame | 2022 State WI – 2022 – PG – Team 1848
An unranked prospect that emerged over the  weekend, Hornacek is a good-looking point guard. He holds his own against pressure and aggressive defense. The Notre Dame product plays with good pace on the ball, runs his team, and can create offense when needed. A quick guard with strong handles that surveys the floor, Hornacek makes everyone around him better without necessarily always stuffing the stat sheet.
Owen Pawlikowski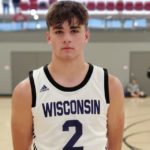 Owen Pawlikowski 6'3" | SG Kimberly | 2022 State WI – 2022 – SF – Team 1848
Currently unranked, Pawlikowski will have his name called in the next update. This kid opened my eyes on Sunday.  In the last game of the day,  Pawlikowski did some stuff that made me wonder why I haven't heard of him yet.  A skilled and athletic wing, Pawlikowski had a couple of moments where he brought the bench to its feet, including a steal in the open floor followed a dunk over the guy he pickpocketed.   In the half court, Pawlikowski is an effective slasher. He's got more of a football frame, but that is put to good use when he gets into the paint and looks to score. The Kimberly product plays both ends of the floor. He's a gritty, tenacious kid who's energy is infectious for the rest of his teammates.
S/O to the guy who came up to me and told me I had to watch @OwenPawlikowski on Sunday.#HardWorkSZN @Team1848 @PapermakerBB pic.twitter.com/YX0FfRSiWG

— Evan Flood (@Evan_Flood) July 7, 2020
Joe Reuter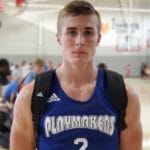 Joe Reuter 6'4" | SG Chippewa Falls | 2021 State WI – 2021 – SG – Wisconsin Playmakers
Reuter showed he can flat out score the basketball. The senior has good position size (6-5) and can score from all three levels. Reuter is more than just a sniper though.  He works hard off the ball and that allows his teammates to get clear driving lanes. When the shot goes up, he's not standing around and watching. Reuter is hitting the offensive glass and trying to generate second chance opportunities. Definitely a kid that should be on Division 2 radars and if he falls to D3, they should be ecstatic. 
Alex Singleton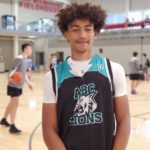 Alex Singleton 6'4" | PF Wauwatosa East | 2021 State WI – 2021 – F – ABC Young Lions
Liked Singleton's energy and will to win.  The Wauwatosa East forward came up big on a lot of different occasions and certainly helped his ranking over the weekend.  He's undersized, but I think he has more perimeter skills than he was able to show while playing at Tosa East, who was loaded with guards and wings.  You don't need to run offense for Singleton. He'll find different ways to get involved, whether it's running the floor in transition, attacking the offensive glass, or moving without the ball into the high post/low block where he can turn  and get to the bucket.
Will Starks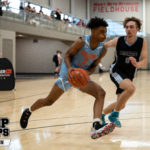 Will Starks 6'4" | SF Kenosha Tremper | 2023 State WI – 2023 – W/F – World Hoops Elite
Tough to say what Stark is going to develop into. All I know right now is he's got a chance to be pretty good. Although he's not currently ranked in 2023, that will be corrected by the end of the summer. A bouncy, high-motor wing that could grow a lot in the coming years,  Stark has a lot of upside and potential.  Stark is always in attack mode. He's going to keep coming at you until you show you can stop him.  Right now, he's a ball of clay. We'll see what he molds in to.
Jalen Womack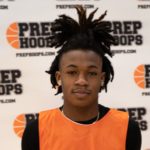 Jalen Womack 6'2" | CG Menasha | 2022 State WI – 2022 – G  – Wisconsin Blizzard Ivory
Like the way Womack dishes the basketball. The 6-foot-1 junior has some intriguing length and plays a lot  on the ball. The Menasha native has good drive and kick ability.  He can operate in the pick n' roll or in isolation. Needs  to avoid driving into traffic and turning the ball over, but Womack was living in the paint and creating a lot of offense from what I was able to see.