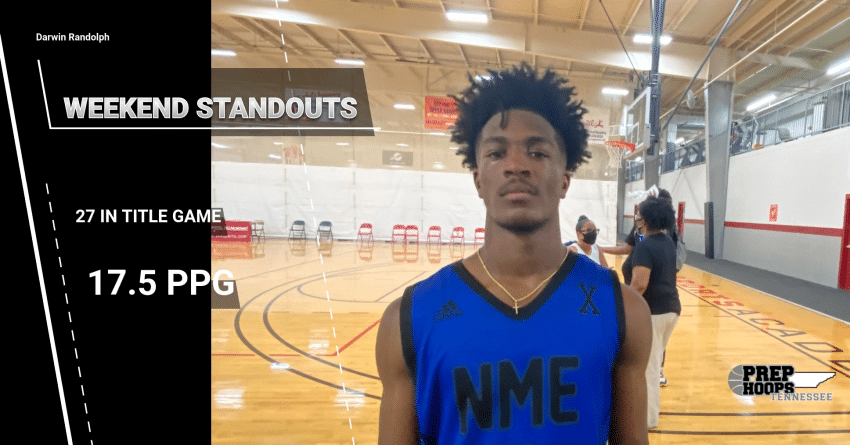 Posted On: 07/5/20 9:48 PM
Reach out with your AAU stats and boxscore photos by DMing @AndrewForce8.
— Darwin Randolph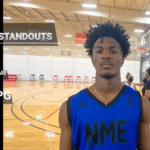 Darwin Randolph 6'0" | PG East Hamilton | 2021 State TN (East Hamilton) recorded games of 10 then 19 then 14 then 27.  In all, Randolph's body of work summed up to 70 points.  The top-40 player is distinctly prepared for the onslaught of offers to come in the coming months.  As a leader, Randolph brings Perhaps more exciting for Randolph and his support group is the college recruiting to date.  
–B.J. Edwards (Knoxville Catholic/BMaze UAA) continues to ascend as a premiere '22 guard. Edwards spearheads the BMaze Elite backcourt with technical proficiency and offensive creativity.  He scored 7, 10,14,12 ,14 points.  The immediate result was contact from three college coaching staffs: Tennessee, Virginia Tech, Georgia.  The Volunteers are one of his 8 D1 offers.
–Brandon Huntley-Hatfield (I.M.G. Academy) displayed an expanding game.  The shooting range is literally extending comfortably to 18'.  Brandon is also quite a bit more imposing physically, with added muscle around his shoulders and chest/back. 
— Drew Williams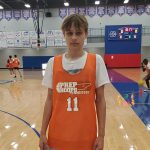 Drew Williams 6'7" | PG Hamilton Heights | 2021 TN was a top 10 player in our state, but was recently removed from the 2021 rankings because he is headed to a prep school outside Tennessee.  Williams began his high school days at East Hamilton High School and continued with Hamilton Heights Christian Academy.  Williams looked fantastic at the Tip-Off Classic.  Drew is one of those guys I have had a pretty close eye on for years, so there were not really any surprises with his game.  He excels at what he has always excelled at, namely offensive rebounding, athleticism, handle with wonderful height for his position.  He had a couple flurries of three-point success. His outside shooting was not where it was last winter, but that can of course be attributed to the infrequency of real game action of late.  
— Greg Moore Greg Moore 6'4" | SG Knoxville Central | 2021 State TN (Team Passion) "averaged 23 points this weekend at the tip off classic."
— Reggie Bass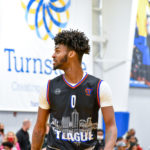 Reggie Bass 6'5" | SG Arsenal Tech | 2022 State #175 Nation IN (Team Teague) averaged 13 ppg through two games.  Bass is entering his junior season for Hamilton Height Christian Academy.
BMaze UAA Roster
#3 Quante Berry
#5 Brian "B.J." Edwards Jr. (Knoxville Catholic) '22
#20 Tray Curry Tray Curry 6'5" | SG Bradley Central | 2021 State TN
#2 Brandon Huntley-Hatfield
#22 Ben Knight Ben Knight 6'8" | PF King's Academy | 2020 State TN
#1 Drew Williams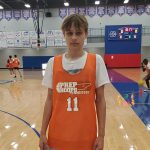 Drew Williams 6'7" | PG Hamilton Heights | 2021 TN
#23 C
#11 Lukas Walls (Knoxville Webb) '23
#21
#4 Tyreik Boyd
Jahsheem Felton