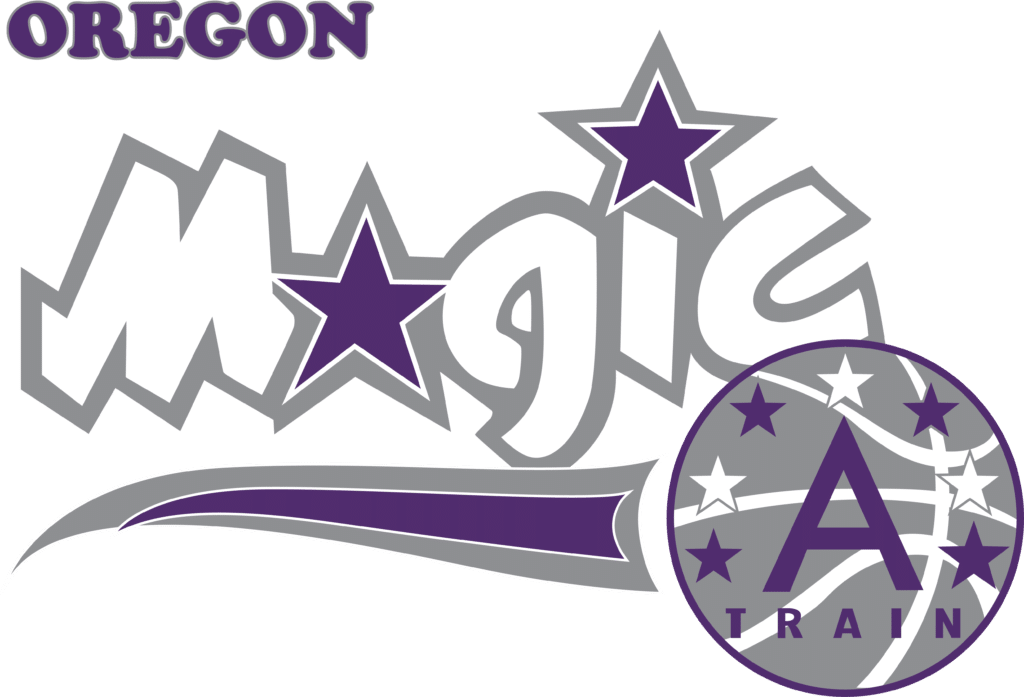 Posted On: 07/9/20 4:25 PM
AAU basketball is starting to ramp up and as always, PrepHoops Oregon has you covered. It's time for our yearly team previews and today we take a look at one of the newer programs in the state, the A-Train Oregon Magic. Based out of Central Point in Southern Oregon, the team actually is a blend of players from all over the state including some of the top prospects in the Classes of 2022 and 2023.
"We are very excited for this group of young men and are proud that they have joined the Magic family," said A-Train co-director Bryan Wood. "All of them have demonstrated that they will do whatever it takes to achieve TEAM success and we cannot wait to help further their individual development so that they may represent themselves and Oregon on a national level. This group has a lot of heart and will be fun to watch over the next couple of years."
At the 16U level there will be two teams – the Magic and Select. Here's a look at the Magic roster:
Devon Malcolm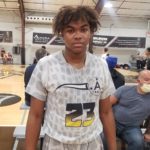 Devon Malcolm 6'4" | SF South Medford | 2022 State OR (2022 Butte Falls) – Malcolm was one of the biggest sleepers in the state until this season when highlights of him on social media put him squarely on the radar. The physical swingman has a very mature build and has the unique combination of jaw-dropping athleticism and power. Malcolm continues to refine his ball skills and is getting hard looks from Division I schools including those in the Pac-12.
Donatello Tupper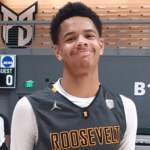 Donatello Tupper 6'4" | SF Roosevelt | 2022 State OR (2022 Roosevelt) – Tupper is one of the smoothest athletes in the Class of 2022. At 6-foot-4, he has good length and the lefty finishes well around the rim. Tupper is particularly dangerous in the open floor but can come off of screens and hit perimeter shots as well as create off the dribble a bit.
Dezman Baker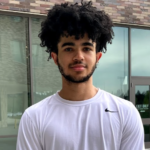 Dezman Baker 6'3" | SF Mountainside | 2022 State OR (2022 Mountainside) – Baker is another athletic player on the A-Train roster. The 6-foot-3 combo guard specializes in creating off the dribble and finishing around the hoop. He brings good motor to the defensive end and is improving as a perimeter shooter.
Malik Brown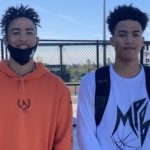 Malik Brown 6'0" | PG Tigard | 2023 State OR (2023 Tigard) – Brown had a outstanding freshman year and stepped right in as the starting point guard. The 5-foot-11 rising sophomore is a solid ball-handler and passer and can score by either hitting jumpers or getting to the hoop. Brown has outstanding energy on defense and can really disrupt opposing offenses.
Kalim Brown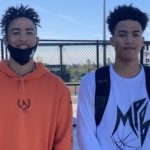 Kalim Brown 6'0" | CG Tigard | 2023 State OR (2023 Tigard) – The twin brother of Malik also was a big contributor at Tigard this past season, in a role coming off the bench. Similar to his sibling, the 5-foot-11 Brown is an athletic guard who really brings it on the defensive end of the floor. He's also a solid shooter and creator off the dribble.
Colby Wood Colby Wood 5'10" | PG Butte Falls | 2022 State OR (2022 Butte Falls) – Wood is a point guard prospect whose speciality is shooting from beyond the arc. The lefty has deep range – from way behind the NBA three-point line – and is capable of really getting on a roll.
Junior Sleezer Junior Sleezer 6'2" | CG South Medford | 2022 State OR (2022 South Medford) – Sleezer is a combo guard with a mature body at 6-foot-1. He's good at using his physical nature to get past opponents into the lane and either scoring himself or getting it out to open shooters. Sleezer will also be one of the mainstays on the Select team.
Henri Perrin Henri Perrin 6'3" | SG Lincoln | 2022 State OR (2022 Lincoln) – Perrin is a hard-nosed wing with a solid frame at 6-foot-3. He will hit open shots but won't be afraid to battle bigger players inside on the boards or on defense. Perrin will also be one of the mainstays on the Select team.
Huxley Martin Huxley Martin 6'8" | PF Benson | 2022 State OR (2022 Benson) – Martin is a big man with a soft touch on his perimeter shot, especially from the corners. At 6-foot-8 he will be a defensive presence inside and will help on the boards. Martin will also be one of the mainstays on the Select team.
Bogdan Chobu Bogdan Chobu 5'10" | CG Liberty | 2023 OR (2023 Liberty) – Chobu is playing up with this team but will be the mainstay of the A-Train Magic 15U squad. The 5-foot-11 combo guard is skilled with the ball, shoots it and handles the ball fairly well, and plays with a feel for the game.