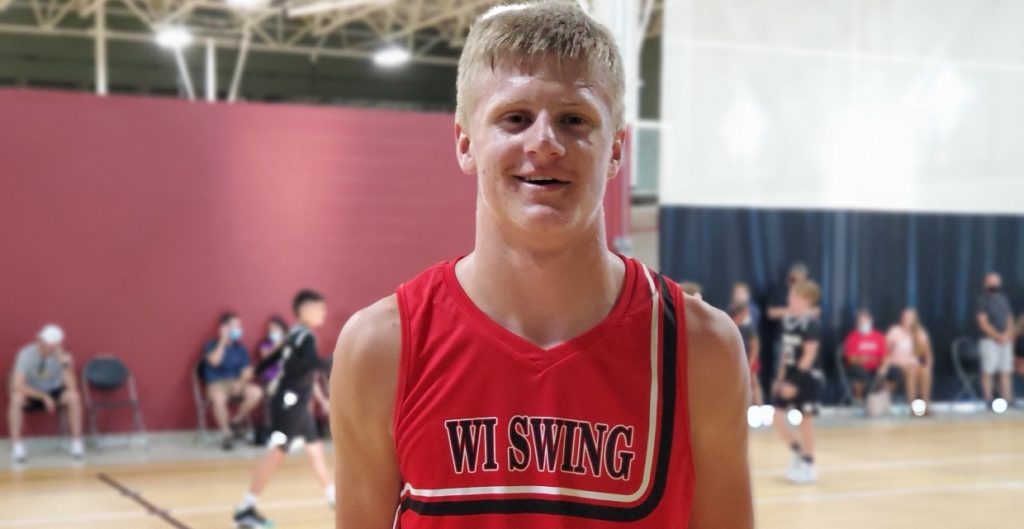 Posted On: 07/13/20 7:58 PM
A look at 10 prospects off to fast starts after the return of the grassroots season…
Dustin Beauprey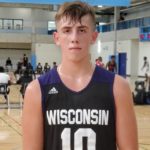 Dustin Beauprey 6'3" | PG Mountain Top Christian Academy | 2021 State WI – 2021 – PG – Wisconsin Crusaders
People are starting to catch on here. Playing at small Mountain Top Christian Academy, Beauprey flies under the radar during the WIAA season.  However, he's been doing big things on the AAU circuit for three years now. A skilled, smart, and strong floor general, Beauprey is a three-level scorer who can absolutely fill it up. He's got a lot of qualities you want in your floor general — instincts, ball security,  toughness, etc.  At 6-foot-2, Beauprey has quality positional size and strength to be a very nice Division 2 prospect. 
Cole Deptula – 2020 – SG – Wisconsin Starz
An unsigned senior looking for a home, Deptula turned some heads this past weekend at the Mississippi River Classic. A shot maker, who can hit the step-back jumpers, get into the paint and rise up, or score fading away from the bucket, Deptula is coming off a season in which he averaged just over 14 ppg at Middleton.  Deptula (6-3) has some nice length and a fluid shooting stroke. He's a good ball-handler that knows where his spots on the floor are. In the half court, Deptula shows some good shake off the bounce and the ability to lose defenders.
David Joplin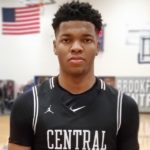 David Joplin 6'6" | SF Brookfield Central | 2021 State #54 Nation WI – 2021 – F –  D1 Minnesota
Joplin had a very strong weekend at the Jammin' in July showcase with his new team. The Brookfield Central standout scored very well from all three levels and had some impressive displays above the rim.  Joplin has turned into a terrific 3-point shooter and a difficult matchup when you factor in his back-to-the-basket footwork. Now holding offers from Butler, Minnesota, Missouri,  UNLV, Georgetown, and Vanderbilt, Joplin continues  to make a strong case as the state's No. 2 ranked prospect.
Cal Klesmit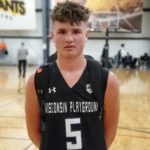 Cal Klesmit 6'2" | CG Neenah | 2023 State WI – 2023 – G – Wisconsin Blizzard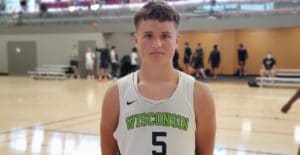 This youngster just knows how to play the game. Might not wow you with any measurables, but Klesmit will be a highly productive player for the next three years. The lefty balances being a scorer and facilitator as well as any prospect in Wisconsin's 2023 class.  The lefty is a true combo guard that sees the entire floor. Able to  burn teams from 3-point range or blow-by defenders and get to the cup, Klesmit just keeps people guessing. 
Dylan Kuehl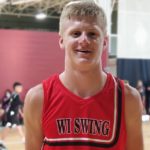 Dylan Kuehl 6'7" | PF Hustisford | 2021 State WI – 2021 – F – Wisconsin  Elite
Really liked what I saw at the Mississippi River Classic. Kuehl can play inside and out. He's a strong 3-point shooter with a good combination of power and finesse when he gets near the rim. Kuehl is a little undersized  (6-5), but I think he's well rounded offensively which should allow him to succeed at the Division 2 level.   Kuehl can act as an extra ball handler, space the floor from 3, attack off the dribble, and generate easy points on the block.  The Hustisford standout also takes pride in protecting the rim and controlling the glass — playing much bigger than his size.
Brian Parzych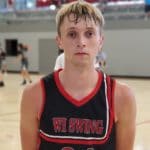 Brian Parzych 6'1" | PG Wauwatosa East | 2021 State WI – 2021 – PG –  Wisconsin Independent
Who's going to blow up the most this summer? It might be Parzych. I don't think he's gotten credit yet around the state for how good a player he is.  Division 2 programs should be falling in love with the motor Parzych plays with. Parzych goes all out for every minute he's on the floor. Even after a made basket, Parzych is pushing the tempo and seeing if he can get anything easy.  The Wauwatosa East guard lives at the rim and doesn't shy away from contact. He's a good enough shooter to keep defenders honest. On the other end, Parzych will absolutely get after people, cause havoc, and force turnovers. 
Owen Pawlikowski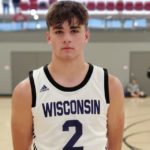 Owen Pawlikowski 6'3" | SG Kimberly | 2022 State WI – 2022 – G/W – Team 1848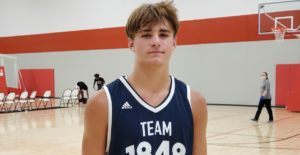 If you haven't heard this name, you're not alone. Up until two weekends ago, we were clueless here as well. Had it not been for a hot tip, I never would have walked into the back gym on the last game of Sunday to see Pawlikowski play. A JV performer last season, Pawlikowski looks like he could be a huge breakout performer in 2020-21. An athletic, strong wing who can attack the bucket, play outstanding defense, and has some added flare to his game, Pawlikowski could be a top 50 prospect in 2022 despite not being on the varsity squad last season.
Carter Thomas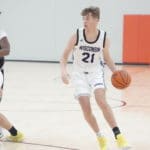 Carter Thomas 6'5" | PF Neenah | 2022 State WI – 2022 – F –  Wisconsin Crusaders
Thomas may not always score a ton of points, but you always know he's there. A well-rounded prospect that impacts the game across the board, the Neenah forward is the type of guy that helps you win games. At 6-foot-5, he's a little more interior focused right now, but Thomas has some intriguing length, athleticism, and skill, which will allow him to keep expanding his game. Every now and then he'll have some nice flashes — taking defenders off the bounce and finishing in traffic. If all else fails, you can count on Thomas to do the dirty work — rebounding, playing good defense,  setting solid screens, etc. 
Najashi Tolefree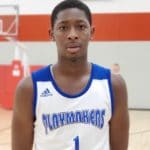 Najashi Tolefree 6'6" | SF West Allis Central | 2022 State WI – 2022 – F – Wisconsin Playmakers
Tolefree will play up in the 17U Division in Appleton this weekend and based on what we've seen, he'll be just fine. The West Allis Central forward has been a monster through two tournaments.  The 6-foot-5 forward is a long, strong, and athletic prospect with a great motor. He'll kill teams under the rim, but also has a versatile skill set to shoot from the perimeter, handle the ball in transition,  and knock down tough, mid-range jumpers.
Matthew Waldera –  2021 –  F – Wisconsin Playmakers
Haven't talked much about Waldera yet this summer, but he's definitely improved his stock.  Schools should love the way Waldera attacks the offensive glass. He high-points the basketball and gets off the ground quickly.   Waldera flirted with double-doubles almost every game at Blair-Taylor. Haven't seen a lot of him being able to impact the game away from the rim, but Waldera does seem to have some skill and is definitely a fluid athlete, which should help his upside at the next level.