With hope and anticipation of the start of the AAU season, we begin our look at some of the top AAU teams in the state. Over the next few weeks, we will spotlight teams and some of the top players to watch. Today, we are looking at George Hill All Indy 2021.
One Player To Watch:  Shamar Avance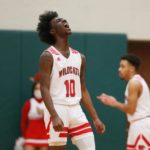 Shamar Avance 6'1" | PG Lawrence North | 2021 State IN
Avance came into his own during the high school season to have the breakout season that he and the Lawrence North team needed.  He put together over 20 points a game for the Wildcats, and he has a good chance to continue that success scoring the ball this summer.  He has picked up an offer from IUPUI, and he should get many more offers in the near future.
One Player We Need To See More: Javon Small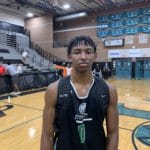 Javon Small 6'2" | PG AZ Compass Prep | 2021 State AZ
Small has shown that he is a solid lead guard, but he hasn't shown the shooting ability so far. He is a great on-ball defender, and he has shown the ability to slash and make plays at the rim. If he can put together and show us a shooting presence this summer and into his senior season, he will be able to improve his stock in a major way.
One Player That Should Surprise:  Donovan Barnett Donovan Barnett 6'5" | SF Crispus Attucks | 2021 State IN
Barnett wasn't a star for Crispus Attucks in the high school season this year, but I do believe that he is a candidate for a breakout summer.  He is a high-upside wing that plays tough and physical down low.  He can also knock down his pull-up jumper consistently. He gets into the lane and is able to create by using his frame extremely well.  If he can put all of his attributes together, he could be in store for a big summer in terms of his stock.