 Posted On: 06/10/20 12:29 PM
A look at 14 prospects who will make their first appearance in the next class of 2021 rankings update...
Luke Bara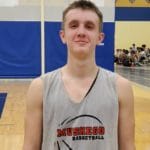 Luke Bara 6'1" | CG Muskego | 2021 State WI - Point Guard - Muskego
Very skilled shot maker who's picking up some steam after a strong junior highlight film. Bara can stop and pop from the top of the key or get defenders off balance and rise and fire while his momentum is taking him away from the basket. Deceptively athletic, changes speeds and directions well, and is a very crafty finisher around the rim.  Bara averaged 13.2 points per game as a junior last season.
Jameer Barker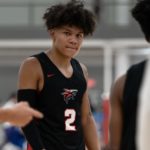 Jameer Barker 6'1" | SG Racine St. Catherine's | 2021 State WI - Guard - Racine St. Catherine's
Got to see Barker once this season and there's plenty to like from a shot-making standpoint. Barker was second on the team at 14.3 points per game to go along with 4.2 rebounds and 2.0 assists.  He ended the season with a 24-point effort to knock off a ranked SJNMA squad in the sectional semifinals. Baker hit 51 triples last season, knocking down at least two 3-pointers in 18 of 26 games.
Charlie Bender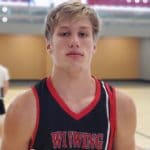 Charlie Bender 6'3" | SG Lake Mills | 2021 State WI - Guard/Wing - Lake Mills
Do-it-all prospect with versatility to play anywhere on the