 Posted On: 06/10/20 9:06 AM
This spring has been a first for everyone that's for sure. I truly hope we NEVER have to go through this again with the Covid-19 Pandemic. Prep Hoops is going to start taking a dive into some Grassroots Basketball right here. Lets take a look at Team South Carolina 2021. Legacy Early College Assistant Coach Mike Alexander will coach Team South Carolina 2021 this summer. Team South Carolina 2021 has not decided on a schedule yet according to Alexander. 
James Lovorn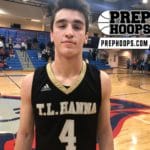 James Lovorn 5'11" | PG TL Hanna | 2021 State SC - T.L. Hanna HS (Anderson) (pictured on the front) 
Lovorn a point guard recently received a offer from Anderson University (NCAA D2). Lovorn averaged 19.3 ppg and 4.2 assists last season while gaining All-Region honors for the 3rd straight season. Lovorn has received interest from NCAA D1 schools but nobody has extended a offer quite yet. 
Jaquarious Jones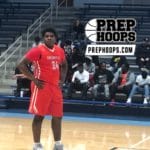 Jaquarious Jones 6'2" | SF Greenville | 2021 State SC - Greenville HS 
Jones recently received a football offer from Campbell University. Jones is a very deceptive athlete with his crafty footwork and ability to move around the floor. Jones has the ability to bully players on the floor with his toughness. Jones was a All-Region Performer last season