Prep Hoops recently named its SCISA Class 3A – First Team selections for this coming season. I think it would be appropriate to let you what the 2nd Team looks like in this article. FYI – Umar Lawson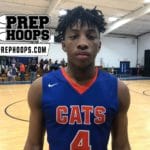 Umar Lawson 6'3" | CG Lakewood | 2021 VA has decided to transfer out of Laurence Manning Academy. Lawson will play at Lakewood HS this coming fall. 
Lance Saulisbury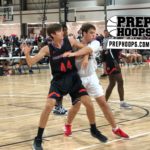 Lance Saulisbury 6'10" | C Pinewood Prep | 2021 State SC – Pinewood Prep (Summerville) 
Saulisbury is still a RAW talent but certainly made some progress late into the season last year for the Panthers. Saulisbury 6'10 started off at Northwood Academy before coming over to Pinewood Prep last season. Saulisbury still must add weight and strength to his frame. Saulisbury averaged 3.8 ppg, 5.6 rebounds and 2.8 blocks last season for the Panthers. 
Cyrus Birch Cyrus Birch 5'11" | PG Northwood Academy | 2021 State SC – Northwood Academy (Summerville)
Birch is the running mate with Caleb Houston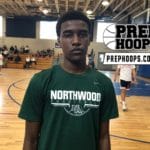 Caleb Houston 5'11" | PG Northwood Academy | 2021 State SC in the Chargers backcourt. Birch is more of a true point guard who has the ability to penetrate-kick to the basket. Birch likes to play fast and tends to be the primary ball-handler on the floor for the Chargers. Birch averaged 13 ppg and 5.7 assists for the Chargers. Birch enters his senior season with 702 career points. 
Josh Gary Josh Gary 6'1" | CG Heathwood Hall | 2021 State SC – Heathwood Hall (pictured on the front) 
Gary came over to the Highlanders at midseason last year from Lugoff-Elgin HS. Gary a guard also excels on the football field as a wide receiver. Gary can be more of a factor this season for the Highlanders with the graduation of Isaiah Caldwell Isaiah Caldwell 6'4" | PG Heathwood Hall | 2020 State #472 Nation SC (Army).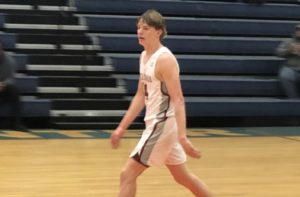 Matt Kelly – Porter Gaud 
Kelly brings great toughness to the floor and grit. Kelly is the Quarterback for the Cyclones football team in the fall. Kelly isn't afraid to take a charge or grab a loose ball when given the chance. 
Jacob Crawford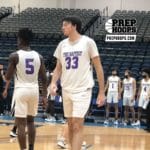 Jacob Crawford 6'10" | C First Baptist | 2021 State SC – First Baptist (Charleston) 
Crawford is still a RAW talent in the post for the Hurricanes. Crawford is more of a back to the basket type of player. Crawford seems to best fitted for a half court style of play. 
Porter Stanley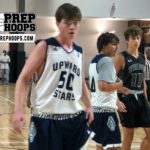 Porter Stanley 6'8" | PF Ben Lippen | 2021 State SC – Ben Lippen (Columbia) 
Stanley has made progress over the year for the Falcons. Stanley can pick and pop from the elbow to the three point line. Stanley is a deceptive athlete on the floor and shows to have good footwork. Can Stanley have a breakout season for the Falcons ?