Prep Hoops West Virginia released its inaugural 2022 class rankings this week and the updated list features 49 players.
Here Prep Hoops takes a look at the top two small forwards, power forwards and centers in the class of 2022 in WV.
SF's:
Yeshua Hurst Yeshua Hurst 6'5" | SF Buckhannon- Upshur | 2022 State WV – Buckhannon-Upshur 2022
Hurst, standing at 6'7", is someone who just oozes potential. He is a long, athletic wing at Buckhannon-Upshur. Hurst is a solid 3 point shooter off the catch. He is a very good finisher and plays above the rim. Defensively is where he shines. At 6'7", he can guard 1-4 because of his length and athleticism. He is also a good shot blocker who has a good sense of timing. Hurst should be receiving Division I interest.
Jarius Jackson Jarius Jackson 6'5" | SF Mingo Central | 2022 State WV – Mingo Central 2022
Jackson, a 6'5" wing from Mingo Central, had a productive sophomore year. Offensively, Jarius does a great job running the floor, jumps extremely well (getting a lot of dunks), has great hands, has a solid perimeter game and has good body control on his finishes. Defensively, his length and athletic ability allow him to frustrate and turn over ball handlers. Low major Division I schools need to keep an eye on this kid.
PF's:
Jordan McInnis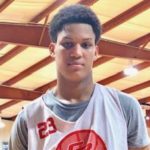 Jordan McInnis 6'8" | PF Greater Beckley Christian | 2022 State WV – Beckley Prep 2022
McInnis, is a 6'9" stretch 4 who is just beginning to scratch the surface of how good he could really be. McInnis is strong, long and displays good shooting touch out to the 3 point line. McInnis has a good low post game and is able to finish with either hands. Although the WVSSAC declared him ineligible for the 2019-2020 season due to transferring from public school (Woodrow Wilson) to private school (Greater. Beckley Christian. Although he never played a game with GBC, he did play with Beckley Prep IJN, just for a handful of games though. Look for a huge season from him next year, whether at GBC or with Beckley Prep IJN. McInnis should be receiving low and mid major Division I interest.
Austin Ball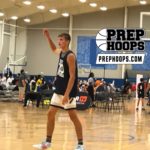 Austin Ball 6'7" | SF Miller School | 2023 State #138 Nation VA – Man 2022
Austin, a 6'6" forward from Man High School, had a great sophomore year at Man. Ball is able to play either forward spot. This past season, in 24 games, he scored in double figures 23 times, had 11 games with 20 or more points, and had a season high of 34 points against Tolsia. Ball is a 3 level scorer who scores a lot from the mid range. Austin shoots the mid range very well and is a solid 3 point shooter. He is a solid ball handler and passer for his position. Defensively, he is able to guard either forward spot. He currently holds an offer from WV Wesleyan and is receiving interest from multiple Division I/Division II programs.
C's:
Jerome Beya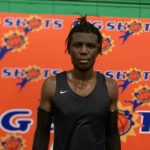 Jerome Beya 6'9" | C Teays Valley Christian Prep | 2022 KS – Teays Valley 2022
Beya is an extremely intriguing prospect. At 6'9", he moves very fluidly, is athletic and has a high motor. Offensively, he is still kind of raw, but he has great hands and is very quick off the floor on his finishes. He is a great offensive rebounder, and finishes a high percentage of his putbacks. Defensively is where Beya shines. He is a great shot blocker, is very strong and physical, is able to guard 3-5 and goes extremely hard to get rebounds on the defensive end. Beya currently holds offers from Robert Morris and Stetson. I was expecting him to blow up this spring/summer while playing with Wildcats Select on the 3SSB circuit before COVID-19 started getting everything canceled. Hopefully he gets to suit up with Wildcats in July.
Ethan Colegrove Ethan Colegrove 6'4" | C Tug Valley | 2022 State WV – Tug Valley 2022
Colegrove, a 6'4" big from Tug Valley, had a productive sophomore year. Offensively, Ethan has a good low post game. Offensively, he has great hands, is good at going up over his left shoulder, has a good mid range jumper, a solid 3 point jumper, is a good passer and is a great offensive rebounder. Defensively, he is very physical and does a great job at boxing his man out. High level Division II programs will need to give him a look.