 Posted On: 05/15/20 3:19 PM
There are a few players around the state that have big time potential but their production hasn't caught up yet for whatever reason. Here are some of the players I think can really elevate their game next season.
Turrell Cleaves, Jeffersontown (2022) – To be blunt, the first time I saw Turrell Cleaves I thought he had the potential to be a professional down the line if he developed. So far he has only shown flashes of what he can be. Now that he's transferred to J-Town for his Junior season, it's time to put it all together for the big guard. If Cleaves will buy into playing hard every possession, he still has the God given athleticism and physical attributes to play at a high level in college and possibly beyond. 
Cearius Warren Cearius Warren 6'7" | PF Fern Creek | 2022 State KY , Fern Creek (2021) – From one Louisville transfer to another, "King" made the move from Southern to Fern Creek before last season and averaged a modest 7 points and 6 rebounds per game for the 6th region champions. Heading into his Senior year, I want to see more from him. With his length and ability to jump out of the gym, Warren should be averaging closer to 15 and 12 per game. Hopefully he's spending the offseason improving his jumper as he didn't attempt a three last season. If he can become a stretch 4 or big wing, his future gets a lot brighter.
Tyson Barrett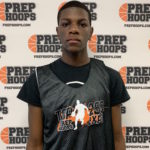 Tyson Barrett 6'8" | PF Frederick Douglass | 2023 State KY , Frederick Douglass (2022) – Tyson was predominantly a JV player as a Sophomore but a lot of playing time is opening up at Douglass next season. With his length and athleticism, Barrett should be an impact player in the 11th region. If he can tap into what he showed at our Top 250 expo last August, he could be the Robin to DaShawn Jackson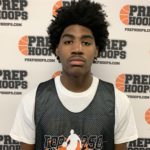 DaShawn Jackson 6'3" | SG Frederick Douglass | 2021 State KY 's Batman next season.
Jaylen Davis Jaylen Davis 6'5" | SF Madison Central | 2023 State KY , Madison Central (2023) – Speaking of long athletes, Davis is exactly that. He's 6'4 and still growing and has a long way to go to fill out his wiry frame. He does have a good skill level and tremendous work ethic so I'm banking on him to come close to his potential as a high school player and project well to the next level. As his coordination improves, he should be a fluid athlete.
Jacobi Huddleston Jacobi Huddleston 6'8" | PF Bowling Green | 2021 State KY , Bowling Green (2021) – A D1 assistant coach told me last fall that Jacobi is "a no brainer D1 kid" and new/old Bowling Green coach DG Sherrill has described him as a "more talented Terry Taylor". Heading into his Senior season, Huddleston has a lot to prove to make those coaches right. He's big and has some skill but his motor has been nonexistent when I've seen him previously. Interested to see how he develops over the next few months heading into his Senior season.
Sam Powell Sam Powell 6'7" | PF Oldham County | 2022 State KY , Oldham County (2022) – Like Tyson Barrett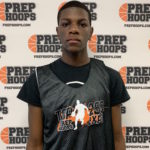 Tyson Barrett 6'8" | PF Frederick Douglass | 2023 State KY , Powell was predominantly a JV kid as a Sophomore but he has good size and an obvious skill level that says he likely would have been a varsity starter or at least big contributor at about any other 8th region school this season. I haven't seen enough to know if his foot speed will allow him to guard the wing but at worst, Sam should be a solid stretch 4 or even a faceup 5 in some situations.